By
for on April 19th, 2016
The Trailer for 'The Hollow Crown: The Wars of the Roses' Looks Amazing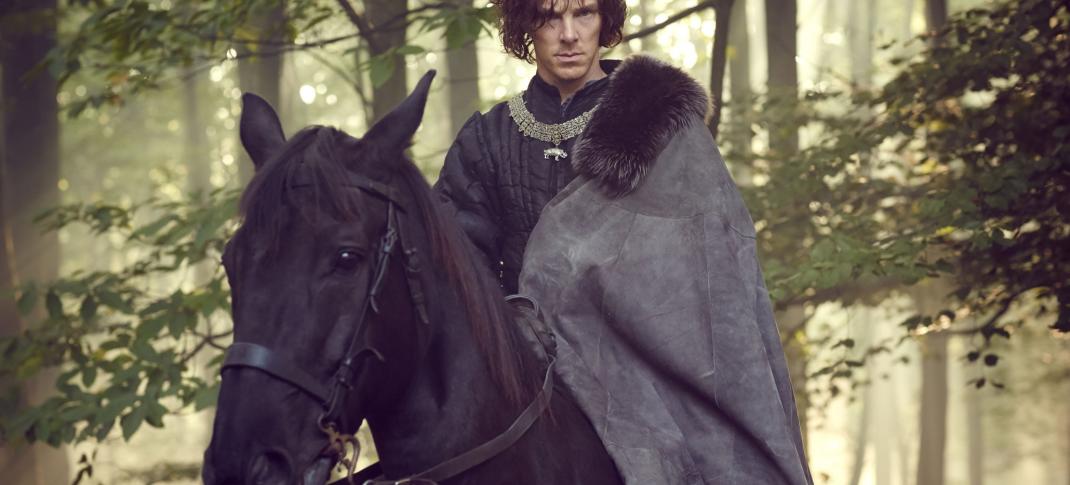 The BBC has released another trailer for its upcoming sequel to The Hollow Crown. Subtitled The Wars of the Roses the series is the centerpiece of the corporation's big celebration to mark the 400th anniversary of playwright William Shakespeare's death.
The original Hollow Crown aired in 2013 and adapted four of the Bard's history plays – Richard II, Henry IV Pts. 1 and 2 and Henry V – into a single chronological narrative, and had the same actors play the same roles across all the plays. This second series is comprised of adaptations of Richard III and Henry VI, though they're streamlining the latter into two films, rather than three. (Which, on the whole, is probably a good decision.)
These plays recount the story of the titular Wars of the Roses, when two families – the Plantagenets and the Lancasters – battled for control of England's crown. 
The sequel boasts an absolutely incredible cast, with Benedict Cumberbatch as King Richard III, Judi Dench as Richard's mother, Cecily, the Duchess of York, Sophie Okonedo as Margaret of Angou, who was Queen of England and married to Henry VI, Keeley Hawes as Elizabeth Woodville, another Queen of England who was married to Edward IV, and lots, lots more.
(All apologies to Tom Hiddleston and Ben Whishaw, but it's possible that the cast for this set of Hollow Crown films might actually be better than the first.)
But, judge for yourselves! While it's maybe not as distinctive as the flashy first clip set against the backdrop of a Jay-Z song, this trailer actually features more than five lines of dialogue. So, win some, lose some it would appear.
Watch: 
Shakespeare's bloody history of the English throne. #TheHollowCrown: The Wars Of The Roses. Coming soon to BBC Two.https://t.co/Xvo4NwjMew

— BBC Two (@BBCTwo) April 18, 2016
The Hollow Crown The Wars of the Roses is set to premiere in the UK this May as part of the BBC's 2016 Shakespeare Festival, but no firm American broadcast date has been set as yet for our side of the pond. The series will once again be airing as part of the Great Performances series on PBS stations around the country in the US, and we'll tell you when that might be broadcast as soon as we know.
Thoughts on how this looks? Excited for more Hollow Crown? Let us know!
---
By
for on April 19th, 2016
More to Love from Telly Visions