By
for on January 23rd, 2016
Get Your First Look at 'Hollow Crown' Sequel 'The Wars of the Roses'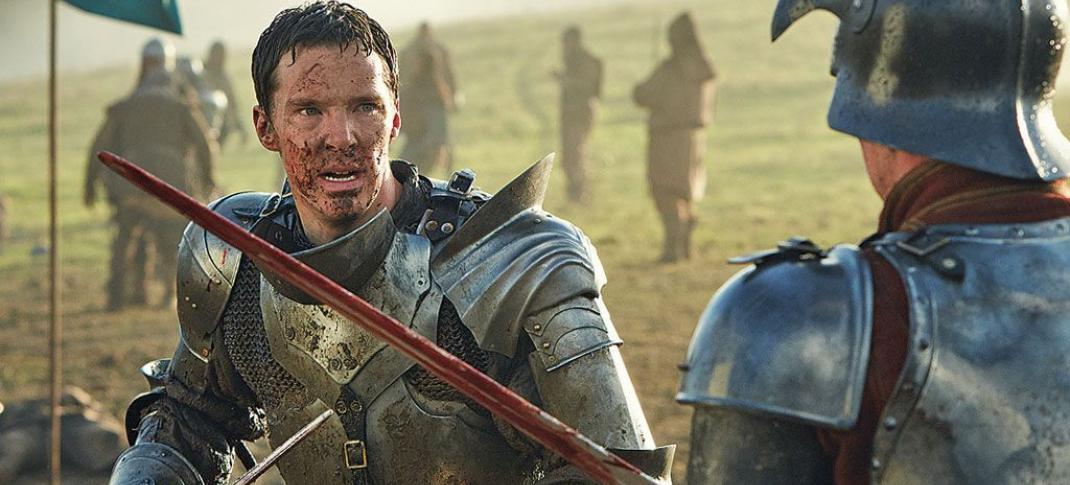 This week, the BBC announced that they are planning an all-out celebration to mark the 400th anniversary of William Shakespeare's death this spring. The month-long BBC 2016 Shakespeare Festival will kick off on the Bard's birthday – April 23 – and include exiting new programming across all the corporation's television, radio, online and educational platforms.
A centerpiece of this festival will be the premiere of the highly anticipated sequel to 2013's critically acclaimed series The Hollow Crown. The original series adapted four of Shakespeare's history plays – Richard II, Henry IV Pts. 1 and 2 and Henry V – into a single chronological narrative, with the majority of the relevant actors performing the same roles across all plays. The second Hollow Crown series, subtitled The Wars of the Roses, will feature adaptations of Richard III and Henry VI, though the latter will be streamlined into two parts, rather than three.
The three-part sequel series boasts an absolutely all-star cast that might actually be more impressive than the original. Benedict Cumberbatch stars as King Richard III, alongside Dame Judi Dench as Cecily, Duchess of York, Keeley Hawes as Elizabeth Woodville, Hugh Bonneville as Humphrey, Duke of Glouchester, Sophie Okonedo as Queen Margaret of Anjou, Tom Sturridge as King Henry VI, Michael Gambon as Sir Edmund Mortimer, Andrew Scott as King Louis XI of France, Philip Glenister as Talbot and more.
Um. Wow. (Right??) 
In the spirit of celebrating Shakespeare, the BBC released a first look The Wars of the Roses. And it pretty much seems like it's going to be everything we want it to be.
Here's the official clip – straight from the BBC Two Twitter account – so you can take a look for yourselves: 
#TheHollowCrown, starring Benedict Cumberbatch, Judi Dench & many more, returns soon to BBC Two #bbcshakespeare https://t.co/VE0zT2QfH3

— BBC Two (@BBCTwo) January 21, 2016
The fact that this trailer uses the Jay-Z and Kanye West song "No Church in the Wild" as its soundtrack just makes it about 100% more amazing, IMO.
(It's okay if you need to take a second and freak out here. This looks so good!) 
Thoughts on this first look? From a scale of 1 to 10, how excited are you to see more?
---
By
for on January 23rd, 2016
More to Love from Telly Visions