By
for on January 14th, 2022
6 Shakespeare Films To Stream When You've Finished 'The Tragedy of Macbeth'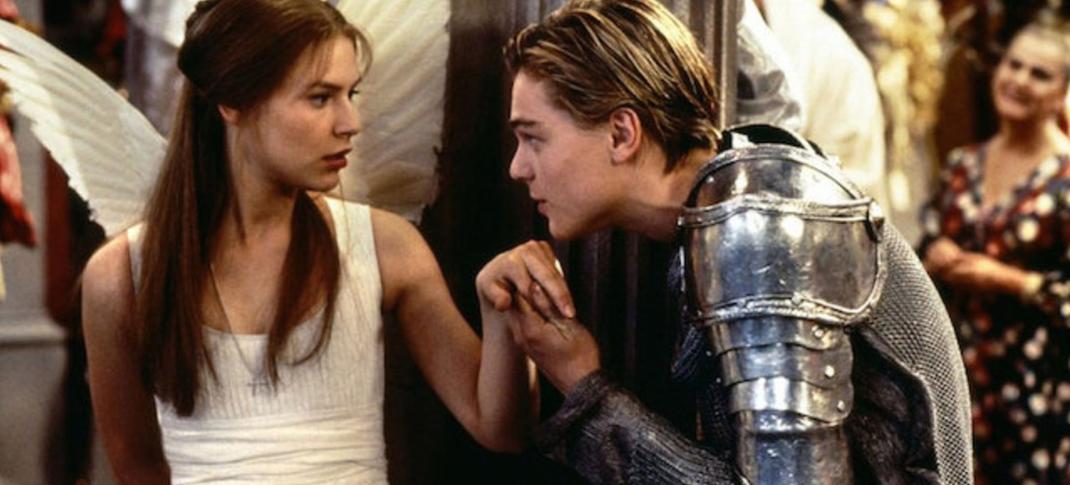 For those with Apple TV+, it will be time to meet The Tragedy of Macbeth again, though in streaming, not thunder, lightning, or rain. But this new adaptation of one of William Shakespeare's most well-known tragedies is just another reminder that 400 years on, the Bard is still considered the pinnacle of theatrical masterpiece, having stood the test of centuries. There are plenty of films of his works all over the streaming landscape, from BritBox's complete library of 1970s era BBC films to West Side Story, the new version of which will be heading to streaming in the coming weeks.
But which Shakespeare adaptations are available currently for viewers to make it a dramatic holiday weekend? Let's run down some of the best Shakespeares available and where fans can watch.  
1. Richard III 
The 1995 Richard III starring Ian McKellen is a high point for the era's films, including several Kenneth Branagh-centric history plays and a few comedies. But McKellen's Word War II-set drama turns Shakespeare's loathsome king into a Nazi-esque fascist, and only feels more timely the farther away in time we get. Also, it sports a hell of a who's who of a cast, including Maggie Smith, Annette Benning, Robert Downey Jr., and others.
Richard III is one of many Shakespeare films available on Amazon Prime. Other options include the David Tennant Richard II, the Rufus Sewell Henry IV, David Bamber's The Merchant Of Venice, Helen Mirren's The Tempest, Mark Rowley's Macbeth, and the Anthony Hopkins King Lear miniseries.    
2. The Taming of the Shrew
In 1980, John Cleese was best known as one of the prominent faces from Monty Python when he was cast as the lead in The Taming of the Shrew as the swaggering Petruchio. It was his first crack at Shakespeare, and it was considered a controversial decision by the BBC. But the farcical angle of the material turned out to suit him very well and launched him from a Python to a more serious actor. T
he Taming of the Shrew is streaming on BritBox, along with the entire collection of BBC's television movie adaptations of Shakespeare from the late 1970s and early 1980s, from tragedies like Romeo & Juliet and Hamlet to the Henry history plays to comedies like The Winter's Tale.
3. Cymbeline
In a slightly more recent modernized Shakespeare, Michael Almereyda's Cymbeline from 2015 takes Shakespeare's Celtic tragedy and reimagines it as a story of American biker gangs. Almereyda once again teams up with Ethan Hawke (who starred in his Hamlet back in the early aughts) as Iachimo with Dakota Johnson as Imogen. Ed Harris plays Cymbeline, King of the Briton Motorcycle Club, with Milla Jovovich, John Leguizamo, and the late Anton Yelchin co-starring.    
Cymbeline is one of two Shakespeare adaptations available on HBO Max; the other is Kenneth Branagh's take on the romantic comedy As You Like It, starring Bryce Dallas Howard.   
4. Othello
When CBS All Access morphed into Paramount+, it gained a lot of odds and ends owned by Viacom. There's some problematic Shakespeare to be found there, like Plácido Domingo turn as Otello in blackface from 1986. But it also has some more recent big-screen adaptations like the teen-focused O, featuring Mekhi Phifer as the modernized Othello in Odin James, and Julia Stiles as Desi. 
O and Otello are both streaming on Paramount+. 
5. Julius Caesar from Donmar 
PBS' Great Performances is one of the traditional homes for the National Theater's TV broadcast Shakespeares, and it's had some of the biggest name productions over its 40+ seasons. One of the best in its current collection is Julius Caesar from Donmar, part of  Donmar Warehouse's all-female Shakespeare Trilogy. Starring Harriet Walter as Brutus, Jackie Clune as Caesar, and Jade Anouka as Mark Atony, this present-day women's prison set take on the material is a must-watch.
Julius Caesar from Donmar is streaming on PBS Passport. PBS Passport only keeps the latest seasons of Great Performances on streaming due to rights issues; however, the current crop has the 2019 Shakespeare in the Park Much Ado About Nothing. It also has the Josh O'Conner/Jessie Buckley Romeo & Juliet, which was re-envisioned as a film after the National Theater canceled the on-stage performances to the 2020 shutdown. 
6. Romeo + Juliet 
The Baz Luhrmann adaptation of Romeo + Juliet is the one that girls who fell in love with Leonardo Dicaprio in the 1990s remember from our youth. The rock and roll inflected, actual teenage starring, not-quite a musical take on the material made the star-crossed teenage lovers accessible in a way that most stuffy British Shakespeare was too proud to consider. And the whole damn thing is accessible on YouTube, so none of you have any excuse not to watch it right now.
Romeo + Juliet is streaming for free on YouTube.
The Hollow Crown Hexalogy
So where are The Hollow Crown & The Hollow Crown: War of the Roses? One of the most prominent cycles of Shakespeare adaptations in the last decade was a Great Performances broadcast when it premiered in two trilogy batches in 2012 and 2016. But as noted above, Great Performances only keeps the online rights to the most recent seasons. And unfortunately, no one has picked up the rights to it. So all six are available online, but as a streaming rental on Amazon for $2.99 per episode or $9.99 per trilogy.
---
By
for on January 14th, 2022
More to Love from Telly Visions