By
for on September 15th, 2023
British Actors You Should Know: Hugh Bonneville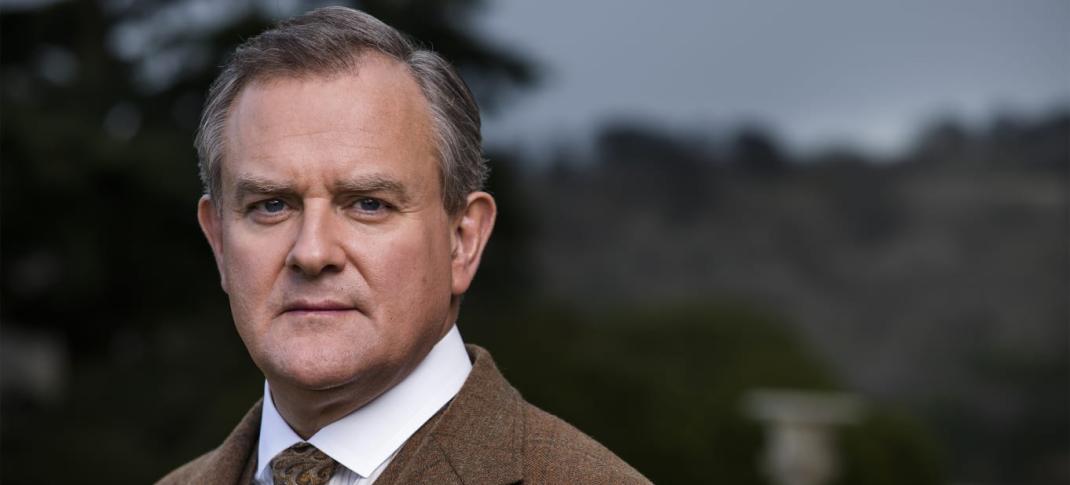 Talented British actor Hugh Bonneville's most recent role is as Detective Brian Boyce in true-crime drama, The Gold, the latest BBC-Paramount co-production that led of Paramount+'s international slate. It's a long way from Downton Abbey, but then Bonneville has never allowed himself to be typecast, although he has performed in a lot of other period dramas. He's also a gifted comedian.
Hugh Richard Bonneville Williams was born in 1963, the son of a surgeon and a nurse, into a family that loved theater and the arts. His mother left nursing to work at a "filing job" in London, and the rest of the family realized much later that her workplace was the MI6 headquarters. She never talked about her work, but the family discovered that her "interesting filing" involved working with agents abroad.
After earning a Theology degree at Cambridge, and further training as an actor, Bonneville started his career at the Open Air Theatre in Regent's Park, understudying Ralph Fiennes as Lysander in A Midsummer Night's Dream. His career was off to a relatively slow start, with his first film appearance in 1994's Mary Shelley's Frankenstein, directed by and starring a frequently shirtless Kenneth Branagh (in his young, hot, ripped days). Bonneville's character donated his amputated leg to the monster. Listed in the credits as Richard Bonneville, he was to make another name change as his career took off.
So let's cut to the Downton Abbey era and then take a look at some of Bonneville's other roles.
Bonneville performed the almost-impossible in Downton Abbey as Lord Robert Grantham, an aristocrat with a good heart and a strong sense of duty who bore the upheavals of the early 20th-century, his family, and his staff, with (mostly) grace and dignity, even when vomiting blood over the dinner table. In an interview with the Daily Beast he identified this scene from Season 5 as his favorite, in which sleazy art historian Simon Bricker (Richard E. Grant) tries to seduce Cora (Elizabeth McGovern), and Grantham defends her honor.
Never trust a man who wants to show you his etchings. I loved all that and the bone-headed hypocrisy of Robert, the creeping jealousy, and him never able to express it, and then having this hilarious scrap with his rival in the bedroom.
'The Hollow Crown: The Wars of the Roses'
Bonneville, in addition to extensive Shakespeare on stage, also appears as the Duke of Gloucester in Richard II, Episode 1 of the BBC's The Hollow Crown. Originally a trilogy timed for the 2012 olympics, the BBC added three more in 2016 to complete one of the greatest cycles of Shakespeare's history plays comiftted to film.
In this tense scene, Queen Consort Margaret of Anjou (Sophie Okonedo) questions whether her frail husband Henry VI (Tom Sturridge) needs a protector to govern for himself, ending in an angry power struggle with the Duchess of Gloucester (Sally Hawkins).
It has been mentioned that I have quite a gift for the stage
Doing a lot with a silly wig and only a few lines, Bonneville almost steals the show as the buffoonish, stage-struck Mr. Rushford in this scene from Patricia Rozema's 1999 adaptation of Mansfield Park. Little does he realize that his fiancé Maria Bertram (Victoria Hamilton) will elope with Henry Crawford (Alessandro Nivola) weeks after their marriage, a result of being thrown together during rehearsals of a scandalous play.
The movie also features Frances O'Connor (Fanny Price), James Purefoy (Tom Bertram), Jonny Lee Miller (Edmund Bertram), Lindsay Duncan (Mrs. Price/Lady Bertram), and Embeth Davidtz (Mary Crawford).
Notting Hill, released in the same year as Mansfield Park, was a massive hit thanks to the chemistry between Hugh Grant (William Thacker, humble bookstore owner) doing his best posh English boy schtick and Julia Roberts as Hollywood superstar Anna Scott.
In this scene, William sets himself up for public humiliation by introducing Anna to his friends Honey (Emma Chambers), Max (Tim McInnerny), and Bella (Gina McKee), but it's unsuccessful stockbroker Bernie (Bonneville) who embarrasses himself the most.
Warning: some adult language
'Beau Brummell: This Charming Man'
In another collaboration with James Purefoy in the title role, Beau Brummell: This Charming Man stars Bonneville as the Prince Regent, theoretically the most powerful man in the land, who finds himself bewildered and slow-witted consorting with the likes of Brummel and Byron (Matthew Rhys) and a gang of dandies.
Brummel knows he's living on the verge of ruin and disgrace, and any day, his impudence will lose him his exclusive royal support. Bonneville plays Prinny with a mix of pathos, charm, and self-pity that you feel could turn nasty at any moment, and it does.
In one of the most creative knock-off Austen romps ever produced, Lost in Austen, Austen-obsessed Londoner Amanda Price (Jemima Rooper) meets Elizabeth Bennet (Gemma Arterton) one day in her bathroom and then finds a way into the Bennets' home, Longbourn.
This is her first meeting with Mr. Bennet (Bonneville), and even though he's just broken the news that Netherfield is let at last, female wailing from Mrs. Bennet continues unabated. Stuck in Austen's novel, Amanda finds that the plot of Pride and Prejudice is inexplicably changing, and her efforts to set things straight only make things worse. Bonneville is a surprisingly sympathetic and witty Mr. Bennet.
Based on memoirs by John Bayley of his wife, novelist Iris Murdoch, this scene in Iris shows the young Iris (Kate Winslet) and John (Bonneville) in their early days at Oxford. Iris is academically brilliant, daring, and adventurous, in contrast to John, who is inexperienced and shy, intimidated yet fascinated by her.
Judi Dench and Jim Broadbent play the couple in their later years when Iris receives her diagnosis of dementia and begins her tragic decline.
Warning: some adult language
Bonneville plays Lord Mountbatten in The Viceroy's House, great-grandson of Queen Victoria, who took the post of the last Viceroy of India, working with Nehru, Jinnah, and Gandhi to hand the country back to its people. The Viceroy's house employs 500 servants, and one couple, Hindu Jeet (Manish Dayal) and his Muslim fiancee Aalia (Huma Qureshi), provide a human scale to the momentous change that is to come with Partition.
Gurinder Chadha directs, and the movie features Gillian Anderson as Mountbatten's wife, Edwina, and Lily Travers as their daughter.
In 1962, Roald Dahl (Bonneville), the eccentric creator of much-loved children's books, and his glamorous movie star wife Patricia Neal (Keeley Hawes, The Durrells in Corfu), find a new home in the English countryside with their children. Tragically, their lives are shattered when their daughter Olivia dies of complications from measles.
Working through their grief, Patricia (on whose memoirs Olivia is based) goes to Hollywood to star with Paul Newman (Sam Heughan) in Hud, for which she won her first Oscar for Best Supporting Actress, while Dahl struggles to finish Charlie and the Chocolate Factory which jumpstarted his career. Dahl and Neal became passionate advocates for childhood vaccination, even though, at the time, a measles vaccine did not exist.
Bonneville once told GQ-UK Magazine "I've played fairly twisted characters in the past, just none of them have really troubled the box office." In the Netflix thriller I Came By, Bonneville stars as prestigious retired judge Sir Hector Blake, whose house is broken into by a young graffiti artist, Toby (George Mackay).
Toby likes to ply his art inside the homes of the rich and powerful, with the tag "I came by." He finds something nasty in the basement. When her son disappears, Toby's mother (Kelly Macdonald) takes on the search for him.
... a fantastically odious Bonneville, smoothly sinking into the dark side of his well-established upper-crust nice-guy persona, taking it all rather seriously, even as things get rather silly. It's a monstrously outsized villain role, a cruel psychopath corrupted by the evils of extreme privilege, never not someone many of us can believe in full.
You really have to wonder if Henleigh Grandcourt in Daniel Deronda is one of the "fairly twisted characters" to which Bonneville referred in his GQ-UK interview for I Came By. The adaptation of George Eliot's novel by Andrew Davies, which aired in 2002, also stars Romola Garai as Gwendolen Harleth, Hugh Dancy in the title role, and Jodhi May as Mira Lapidoth. Grandcourt is a monster, a Lord Robert Grantham, who has gone to the dark side, powerful, sexy, and terrifying.
To cut a long story short (read the novel; it doesn't quite work, but it's brilliant), Gwendolen needs to marry money to support her family, and although she is drawn to the mysterious Daniel Deronda, he is on a quest for his identity, and falls in love elsewhere as part of that search. Grandcourt is, I think, worse than a retired judge with a secret in the basement.
(Apologies for the poor quality of this clip.)
And now for the funny stuff. Bonneville is Mr. Smith in Paddington, whose lovely family, including mum played by Sally Hawkins, adopt Paddington Bear. Well, who could resist? Mr. Smith is a sort of suburban Robert Grantham, trying to create order as Paddington spreads marmalade-infested chaos in the 2014 original and its 2017 sequel. (The threequel, Paddington in Peru is due out in 2024.)
In an interview with the UK's Classic FM, he admitted he had reservations at first:
"I was very nervous when I heard that he was in danger of being Hollywood-ized," he says ... Bonneville felt a special affinity towards the pint-sized bear, calling him "my first friend" and revealing that the Paddington series were the first books he was able to read by himself as a boy.

However, after reading the first page of the script, where Paddington refers comically to a grandfather clock as a 'modest timepiece,' Bonneville says he felt he was in "safe hands."
In this clip, Bonneville, in and out of character as Ian Fletcher, Head of Values for the BBC, describes what W1A (the title of the show and the postal code for the BBC) is about. The mockumentary-sitcom series is a follow-on from Twenty Twelve about the (probably imaginary) Olympic Deliverance Commission, which followed a similar format, poking fun at institutional culture, language, and damage control.
The terrific cast includes Siobhan Sharpe (Jessica Hynes), BBC Brand Consultant, Anna Rampton (Sarah Parish), Tracey Pritchard (Monica Dolan), Simon Harwood (Jason Watkins), Director of Strategic Governance, Rufus Jones (David Wilkes), intern Will (Hugh Skinner) with David Tennant narrating. The three seasons of W1A ran from 2014–2017, with a 2020 pandemic zoom episode, and it's written/directed by John Morton.
Various artists and personalities made cameo performances, including author Salman Rushdie, actor Samuel West, and historian Mary Beard. It's very British, and it's very funny, with Bonneville et al keeping entirely straight faces throughout.
Stream Now
Downton Abbey
The hit drama centers on a great English estate on the cusp of a vanishing way of life.
Image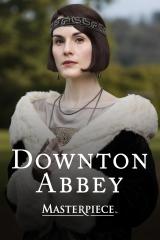 ---
By
for on September 15th, 2023
More to Love from Telly Visions