By
for on May 13th, 2022
British Actors You Should Know: Ben Whishaw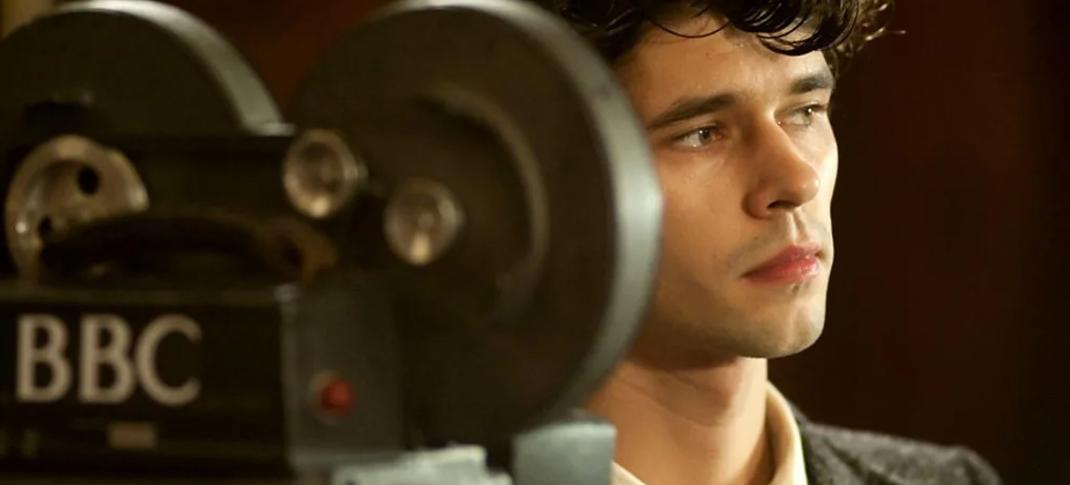 As any Anglophile rightly knows, the world of British entertainment is full of "hey, it's that guy!" performers, talented, seemingly omnipresent actors who pop up in every sort of production but never seem to earn the widespread acclaim they so obviously deserve. Ben Whishaw is a perfect example of this trend —- a performer who has starred opposite Daniel Craig in the James Bond franchise and crafted one of the definitive performances of Shakespeare's Richard II. And yet, I suspect a not insignificant number of viewers of both wouldn't be able to tell you his name.
An actor's actor, Whishaw is best known for the sheer variety of his roles, which range from classic period dramas to modern-day thrillers. (And, of course, the whole James Bond thing.) Here are just a few of his best roles, listed in chronological order to prevent me from playing favorites. 
Perfume: The Story of A Murderer
In an incredibly dark, disturbing film, Perfume: The Story of a Murder tells the story of olfactory genius Jean-Baptiste Grenouille and his quest for the perfect scent, which involves killing people to find it. Whishaw plays Grenouille and is very creepy, but the fact that you generally want to run away from him screaming is a testament to how good his performance here is. Dustin Hoffman and Alan Rickman also star.
Brideshead Revisited
The 2008 film remake of the classic novel Brideshead Revisited, the 1981 television series of which is famous, was written by Andrew Davies (whose work you may know from his many Jane Austen adaptations like Pride and Prejudice and Sanditon). Whishaw plays Sebastian Flyte, the unhappy younger son who numbs his inner turmoil with a drinking problem. It is, in all honesty, not nearly as good as the original. (Though that should probably be expected given that the original TV version was eleven hours long.) However, this abbreviated Brideshead is well worth a look for the stellar cast involved, including Emma Thompson, Michael Gambon, Hayley Atwell, Matthew Goode, Greta Scacchi, and more.
Bright Star
Romantic poet John Keats wrote the poem Bright Star for his outspoken neighbor Fanny Brawne, with whom he had an intense romantic relationship during the last three years of his life. The 2009 film is directed by (two-time!) Oscar-winner Jane Campion and his turn as a soulful, delicate Keats is one of Whishaw's most underrated roles. (Him reading Keats's poetry is, in and of itself, worth the price of admission, tbh.)
Cloud Atlas
Whishaw plays five different characters in this 2012 adaptation of David Mitchell's time-and-genre-crossing epic novel Cloud Atlas, written and directed by the Wachowskis. However, his performance as the complicated composer Robert Frobisher will stay with you long after the film has ended. An all-around excellent movie that didn't get nearly enough attention when released, Cloud Atlas also stars Tom Hanks, Halle Berry, Jim Broadbent, Susan Sarandon, Hugh Grant, and more. 
The Hour
The Hour depicts the launch of a new current-affairs show in June 1956 during the Hungarian Revolution and Suez Canal crisis. Whishaw stars alongside Dominic West and Romola Garai as the trio of journalists who make the show possible. He plays crusading reporter Freddie Lyons, whose passion for news means that he'll do anything to get the story, with occasionally horrifying results. Sadly, the series was abruptly canceled after its second season, ending on a truly awful cliffhanger. Nevertheless, The Hour is well worth your time, particularly if you're a fan of shows like Mad Men.
Paddington
Whishaw voices the world's most adorable bear in Paddington, the world's most adorable series of children's films, which is genuinely all you need to know. (Paddington 2's status as the best film of all time according to Rotten Tomatoes still stands as one of the industry's fondest jokes.)
The Hollow Crown
Whishaw stars as King Richard II in The Hollow Crown, adapting four of William Shakespeare's history plays (Richard II, Henry IV Parts One and Two, and Henry V) and grouping them into a single chronological narrative.  Whishaw won the 2013 BAFTA for Leading Actor for his role in this miniseries, and his epic robe game is truly unmatched.
London Spy
A chance romance between two people from very different walks of life — a high-powered investment banker and a dreamy club kid — takes a dark turn in the five-part thriller London Spy. When the banker disappears under suspicious circumstances, his secret identity as a spy for MI-6 is exposed. Whishaw plays Danny, an innocent, young romantic drawn into a dangerous world of espionage as he struggles to reveal the truth of what happened to his lover. London Spy also features such familiar faces as Jim Broadbent, Charlotte Rampling, and Edward Holcroft. 
A Very English Scandal
A Very English Scandal is Russell T. Davies' retelling of the 1960s Jeremy Thorpe scandal. The disgraced MP became the first British politician to stand trial for conspiracy and incitement to murder in a story that is one part tabloid drama and one part exploration of a particular cultural moment in the immediate aftermath of the decriminalization of homosexuality in the UK. Hugh Grant plays Thorpe, and Whishaw plays his ex-lover Norman Scott (the target of the aforementioned murder plot), alongside an ensemble cast including Monica Dolan, Patricia Hodge, Alex Jennings, Adrian Scarborough, and Eve Myles.
The Personal History of David Copperfield
Armando Iannucci's dry, diverse retelling of Charles Dickens' doorstopper David Copperfield is delightfully offbeat. Whishaw plays primary antagonist Uriah Heep, embracing the lost inner nihilism of the character even as he interjects his portrayal with fascinating hints of self-loathing and longing. The film reinvents the classic novel for a new generation in The Personal History of David Copperfield, thanks to excellent work from an all-star cast, including Dev Patel, Peter Capaldi, Tilda Swinton, Hugh Laurie, and Gwendoline Christie. 
This is, of course, only a sampling of Whishaw's complete body of work. But for those who only know him as Q, it's a perfect place to better get to know one of Britain's most extraordinary talents.
(This post was originally published on 7.30.2013. Updated 5.13.2022)
---
By
for on May 13th, 2022
More to Love from Telly Visions