By
for on August 10th, 2022
Neil Patrick Harris Confirms Ncuti Gatwa's Doctor is LGBTQ+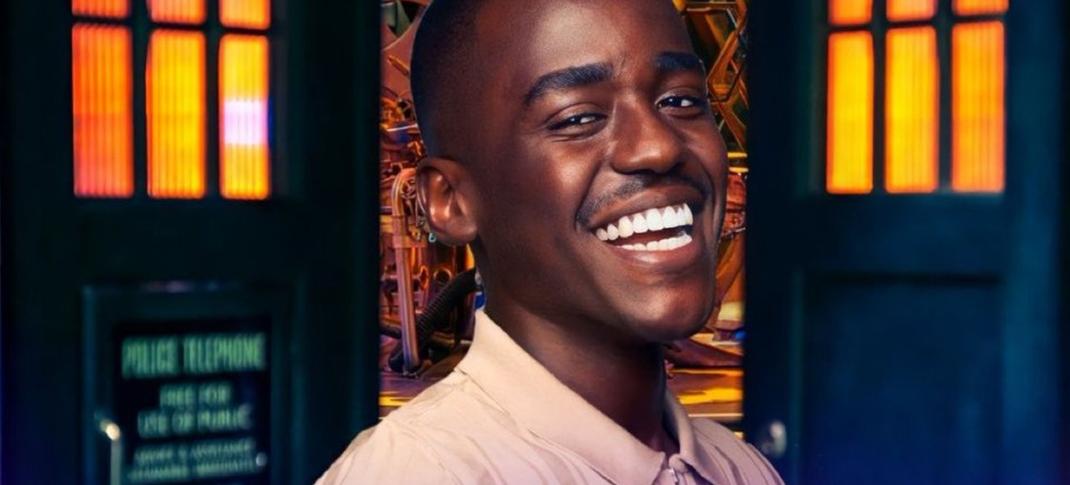 Since the reveal that Ncuti Gatwa would take over the leading role in Doctor Who from Jodie Whittaker in 2023, speculation has run rampant over what the actor will bring to the part. The Rwandan-born Scottish actor is the first Black actor to take the leading role in the TARDIS and the third youngest, bringing new energy to the series. But though Gatwa has never openly discussed his sexuality, his most significant role to date is as the out-and-proud Eric Effiong in Netflix's Sex Education, leading fans to wonder if his incarnation of the Doctor will also fall on the LGBTQ+ spectrum.
This question has been compounded by showrunner Russell T. Davis taking control not just of the TARDIS but the executive production rights for Doctor Who. After six decades of the BBC's total control of its flagship program, Davies' Bad Wolf Productions (a subsidiary of Sony Television) is now in charge. That means he can make more radical changes to the series without layers upon layers of concerned old-school TV programmers worrying about who might be offended. It also gives the openly LGBTQ+ Davies a freer hand in how the Doctor is portrayed.
In an interview, actor Neil Patrick Harris, who has worked with Davies on other projects like It's A Sin, and is now one of the few Americans to star in Doctor Who, confirmed Gatwa's Fourteenth Doctor will indeed be portrayed as gay. On Variety's Just for Variety podcast, Harris talked about filming the show's 60th-anniversary special and experiencing the show's new era. "I got to meet and interact with him a bit, and he's glorious," Harris confirmed. "He'll be the first gay Doctor, which is going to be super cool, a sexier Doctor."
        View this post on Instagram                      
Harris is one of many high-profile faces joining Gatwa for the series' anniversary outing. Though the show has not confirmed who he plays, Davies called Harris' character "the greatest enemy the Doctor has ever faced," which has some theorizing he will be a version of The Master. Yasmin Finney will join the two as Rose, the first trans companion (and trans actor) in the show's history. Also appearing in the special: David Tennant reprising his role as the Tenth Doctor, Catherine Tate returning as his companion, Donna Noble, Jacqueline King as Donna's mum, Sylvia, and the late Bernard Cribbins, who will make his final on-screen appearance as Donna's grandfather and Doctor's companion, Wilfred Mott.
Before that, though, there's one more episode of Whittaker's tenure and saying goodbye to the first female Doctor in the show's history. Whittaker's regeneration episode is also airing as part of a special celebrating the BBC's centenary. Whittaker will be joined by Mandip Gill and John Bishop as companions Yaz and Dan, and Sacha Dhawan will also make his final appearance as the first Master played by a South Asian actor. Former Classic Doctor Who actors Janet Fielding and Sophie Aldred will guest star, reprising their roles as Tegan and Ace.
The Doctor Who 60th Anniversary will air on BBC and BBC America simultaneously on both sides of the pond on November 23, 2023. 
---
By
for on August 10th, 2022
More to Love from Telly Visions