By
for on May 19th, 2022
'Heartstopper's Yasmin Finney Joins 'Doctor Who' 60th Anniversary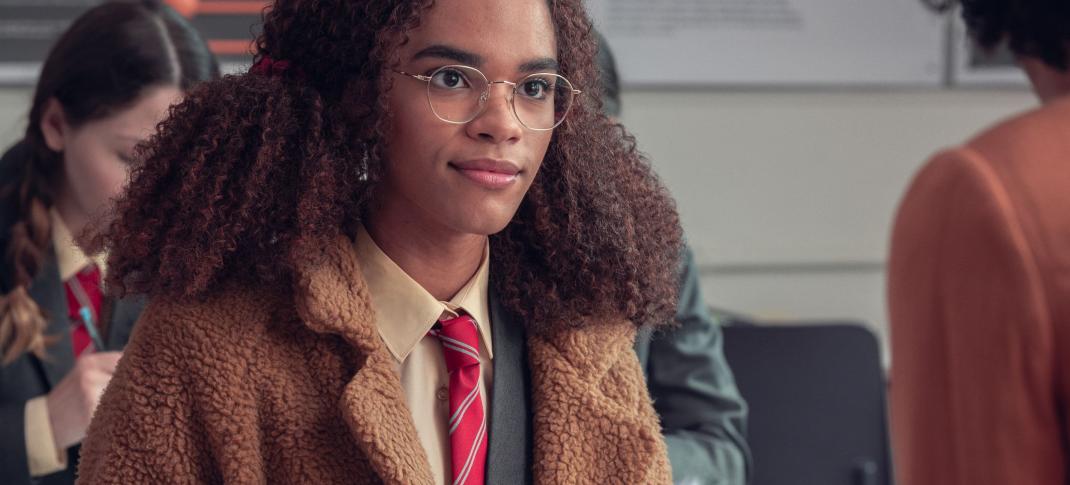 Russell T. Davies left Doctor Who at the beginning of 2010, five years after rebooting the long-running program. Though it probably didn't feel like it at the time, his departure only came three scant years before the series' 50th-anniversary celebrations. The golden anniversary episode was penned by the showrunner who succeeded him, Steven Moffat, who nevertheless tapped into some of Davies' characters, including both David Tennant's Tenth Doctor and Billie Piper's Rose Tyler. Davies returns a decade later, kicking off with the 60th anniversary, and is again tapping back to Tennant's Tenth Doctor, but this time, with a brand new version of Rose, played by Yasmin Finney.
Like Davies' Fourteenth Doctor, Ncuti Gatwa (Sex Education), Finney also hails from a hit Netflix series aimed at teens, in her case, the adaptation of the LGBTQ+ romance Heartstopper, where she plays Elle Argent. Her role as "Rose" does n to necessarily have anything to do with Rose Tyler; for the record, there are plenty of English girls named Rose. But considering Piper's Rose was Davies' first companion, the one he could never stop bringing back, despite going through two more full-time companions after Piper's exit from the show, getting in a character with that name made ears perk up.
Notably, the press release announcing Finney as the new companion (or a new version of an old companion) was unclear about her companion status in the series. Though she's joining the show beginning with the 60th anniversary special, it's not continuing with the Doctor into Season 14 as his companion or if she's a one-off for the Anniversary special. (Finney could also be playing a different version of a character — perhaps Piper's Rose? — that has been splintered down the timeline somehow, like Jenna Coleman when she first started.) What fans do know is she and the original Rose have similar styles.
NEW - David Tennant & Yasmin Finney on the set of #DoctorWho! pic.twitter.com/T5m7Evc6NJ

— Tardis Central (@Tardis_Central) May 17, 2022
It probably doesn't help much that Davies made sure to make the connection for the slower ones in the back:
Life on Doctor Who gets brighter and wilder, how can there be another Rose?  You'll find out in 2023, but it's an absolute joy to welcome Yasmin to the Doctor Who set. We all fell in love with her in Heartstopper, one of those shows which changes the world - and now Yasmin can change the Whoniverse!
Finney joins what is already promising to be a star-studded adventure in time and space for the 60th anniversary. Gatwa's Fourteenth Doctor and Finney's Rose will be sharing the screen with Tennant's Tenth Doctor and a couple of his more popular companions from the Davies years. Catherine Tate's Donna and Bernard Cribbins' Wilfred Mott are back, along with Jacqueline King, who played Donna's mum, Sylvia. Rachel Talalay is rumored to be directing the episode.
The current understanding of the Doctor Who schedule from here is as follows. Jodie Whittaker's final turn as the Thirteenth Doctor will premiere in October 2022, followed by a holiday special introducing Gatwa properly as the Fourteenth Doctor at the end of the year. The 60th anniversary will follow in November 2023, with Season 14 (Davies' first full run of episodes since Season 3 in 2008) to follow that. As always, check your local time-space dimension listings. 
---
By
for on May 19th, 2022
More to Love from Telly Visions