By
for on May 15th, 2022
David Tennant and Catherine Tate Set to Return to 'Doctor Who'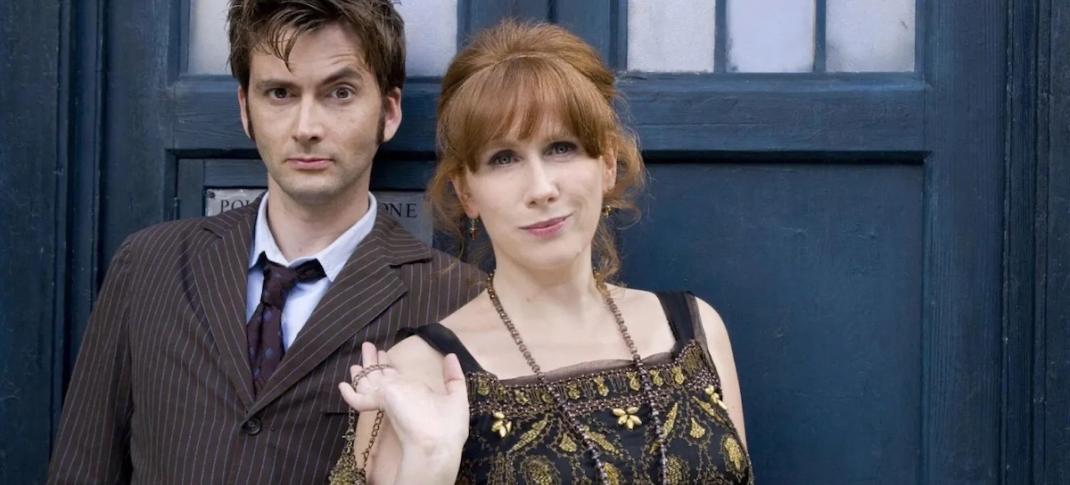 Sometimes impossible things just happen, and we call them miracles. That seems to be a very prescient saying in the days since Doctor Who announced that former showrunner Russell T. Davies is returning to the TARDIS for Season 14. From Davies' impending return to the news that Sex Education star Ncuti Gatwa will make history as the first Black man to play the Doctor, it feels as though something like magic is all around this franchise these days. And the good news apparently isn't slowing down anytime soon: The BBC has confirmed that David Tennant, who played the Tenth incarnation of the infamous Time Lord, and Catherine Tate, who played Ten's final companion Donna Noble, will return to the show next year. 
The pair are apparently currently filming scenes meant to coincide with the iconic sci-fi series' 60th anniversary celebrations in 2023. Now, since no one knows precisely what any of that will involve, your guess is as good as ours about whether this long-anticipated reunion will take place during the anniversary special itself or in some sort of supplemental or ancillary material. Will it be a present-day meeting between the Doctor and Donna? Or some sort of call back to their days in the TARDIS? Since this is a show about time travel, any and/or all of those things could well be possible. 
The Doctor and Donna parted ways back in Season 4 when Ten had to wipe her memory and make her forget her time with him in order to save her life. The loss of Donna's memories, as well as the fact that they've never been restored in any of the subsequent specials that either character has been involved in, has long been a sore point with fans. (And, in truth, Donna does deserve better than never knowing all the ways she saved the world.) But the last time we saw Donna—in Tennant's farewell two-parter "The End of Time"—we only saw her interact with members of her own family But with the two coming face to face once more, the big question is, just what brings the Doctor and Donna back together? 
They're back! David Tennant and Catherine Tate return to Doctor Who #DoctorWho

Read more here https://t.co/bgGBLZjrVQ pic.twitter.com/3P7QmO5BLt

— Doctor Who on BBC America (@DoctorWho_BBCA) May 15, 2022
"They're back! And it looks impossible - first, we announce a new Doctor, and then an old Doctor, along with the wonderful Donna, what on earth is happening?" Davies said in a statement. "Maybe this is a missing story. Or a parallel world. Or a dream, or a trick, or a flashback. The only thing I can confirm is that it's going to be spectacular, as two of our greatest stars reunite for the battle of a lifetime."
This will mark Tennant's second onscreen return as the Time Lord who made him a household name, having starred alongside Eleventh Doctor Matt Smith and War Doctor John Hurt in the 50th-anniversary special, "The Day of the Doctor" back in 2013. (He's also been in multiple Tenth Doctor audio dramas from Big Finish.) 
Doctor Who will return to our screens later this year with a 90-minute special as part of the celebrations surrounding the BBC's centenary, which will be current star Jodie Whittaker's final appearance as the Thirteenth Doctor. The 60th anniversary special will air in November of 2023. 
---
By
for on May 15th, 2022
More to Love from Telly Visions