By
for on November 30th, 2016
Watch 'The Hollow Crown Wars of the Roses' Cast and Director Discuss the Show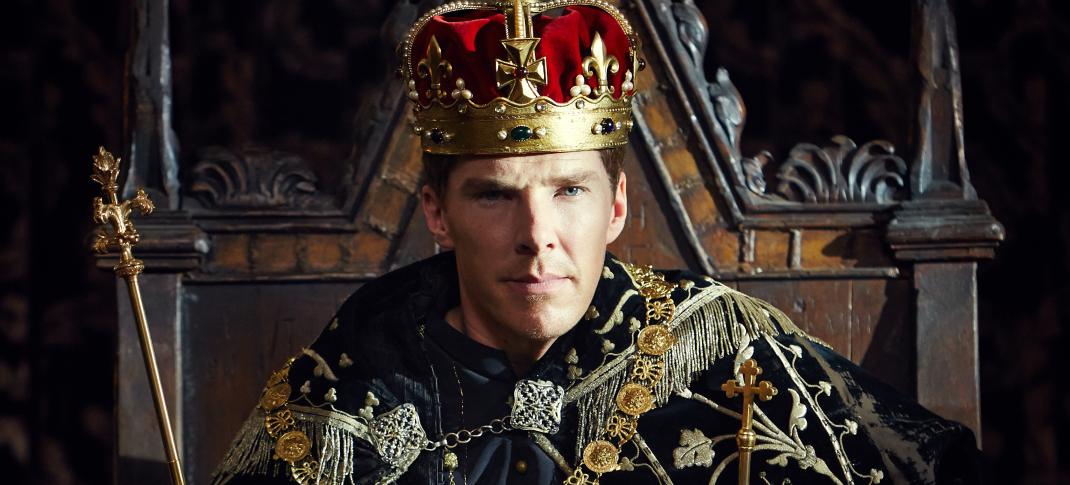 After what feels like an excruciatingly long wait, the highly anticipated sequel to The Hollow Crown, subtitled The Wars of the Roses, is finally airing in America on PBS' Great Performances this December.
The original Hollow Crown adapted four of Shakespeare's history plays – Richard II, Henry IV Pts. 1 and 2 and Henry V – into a single chronological narrative, with the majority of the relevant actors performing the same roles across all the plays. The three-part sequel takes on the next part of the story, and will feature adaptations of Henry VI (streamlined into two parts) and Richard III.  The plays recount the story of the titular Wars of the Roses, when two families – the Plantagenets and the Lancasters – battled for control of England's throne.
Sherlock's Benedict Cumberbatch stars as Richard III across all three parts (though his role in the Henry VI plays is a fairly limited one.) He is joined by a cast packed with amazing British actors, including Dame Judi Dench, Sophie Okonedo, Keeley Hawes, Hugh Bonneville, Tom Sturridge, Andrew Scott and many more.
PBS has released a new video interview where several members of the Wars of the Roses cast and production team – including Cumberbatch – discuss the series, Shakespeare's works, and the history behind the plays.
There's also a ton of new footage that's not available in the series trailer, and it all looks rather fantastic. 
The Hollow Crown: The Wars of the Roses will air on PBS stations nationwide, but you would be well served to check with your local station as to exact airtimes. Since it's the end of the year, many PBS stations will be in pledge drives, and some may not be airing the series on the exact days that Great Performances has advertised. For example, while the PBS-promoted airdates are Sunday nights, December 11-25, our station WETA is airing the series on December 22 and December 25. This is likely to be the case in many other markets around the country and while it's a near certainty that your station is airing the show, the specifics may not look the same everywhere. So, please investigate your local airdates as soon as possible.
The Wars of the Roses originally aired in the UK last Spring, as part of BBC's celebration of the 400th anniversary of Shakespeare's death. To say some of us (cough cough yours truly cough) have been anxiously awaiting its US debut is…something of an understatement.
Who else is looking forward to watching this? Let's discuss. 
---
By
for on November 30th, 2016
More to Love from Telly Visions