By
for on June 24th, 2016
'The Hollow Crown: Wars of the Roses' to Air on PBS' Great Performances This December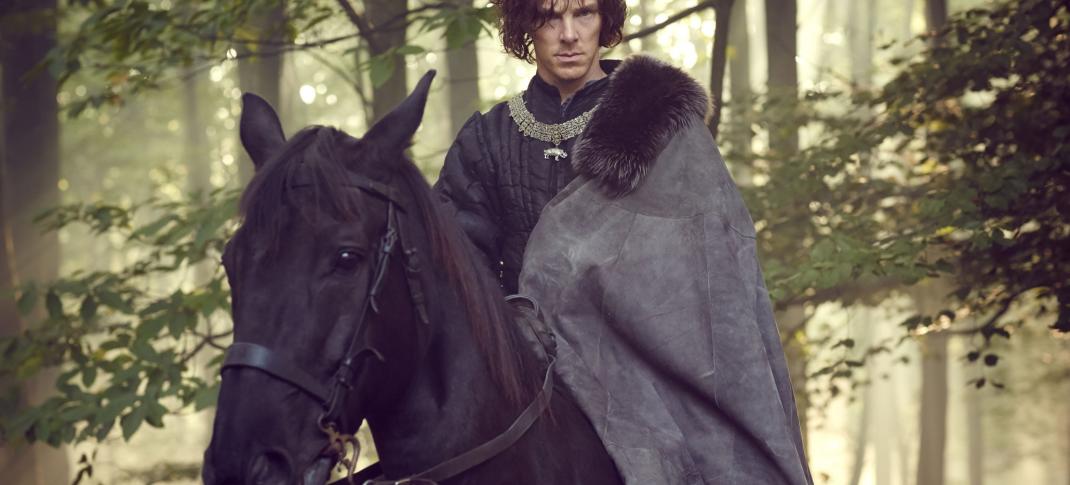 Fans of the star-studded Shakespeare adaptation The Hollow Crown will be pleased to know that the sequel series The Hollow Crown: Wars of the Roses has an American airdate at last! The films will premiere as part of the new season of PBS' Great Performances and will air on three consecutive Sunday nights from December 11 -25th.
[Insert multiple screaming face emojis here.]
The original Hollow Crown adapted four of Shakespeare's history plays – Richard II, Henry IV Pts. 1 and 2 and Henry V – into a single chronological narrative, with the majority of the relevant actors performing the same roles across all the plays. The three-part sequel takes on the next part of the story, and will feature adaptations of Henry VI (streamlined into two parts) and Richard III.  The plays recount the story of the titular Wars of the Roses, when two families – the Plantagenets and the Lancasters – battled for control of England's throne. 
Sherlock's Benedict Cumberbatch headlines a positively star-studded cast, taking on the role of Richard III. He's joined by many other British acting luminaries, including Dame Judi Dench as Cecily, Duchess of York, Sophie Okonedo as Margaret of Anjou, Keeley Hawes as Elizabeth Woodville, Hugh Bonneville as Humphrey, Duke of Glouchester, Tom Sturridge as King Henry VI, Michael Gambon as Sir Edmund Mortimer, Andrew Scott as King Louis XI of France, Philip Glenister as Talbot and more.
Whew.
Watch the BBC trailer for the series below: 
December is sadly quite far way, but given that a lot of folks have asked when we might expect to see this production Stateside since its UK premiere in May, the fact that it's officially on the schedule at least is pretty exciting. The original Hollow Crown series was quite popular in the US, so it seems safe to assume this second installment will be as well.
Standard disclaimer, however: As we get closer to December, keep an eye on the schedule for your local PBS station, because the exact airdate for the Hollow Crown films may shift between now and then. December is a time when many local stations are in end-of-the-year pledge, plus holiday programming can also be a factor. So, as usual: Make sure you check your local listings.
Are you looking forward to the next Hollow Crown series? Got your countdown calendars ready to go? Hit the comments and tell us all about it. 
---
By
for on June 24th, 2016
More to Love from Telly Visions