By
for on October 24th, 2018
Watch the First Teaser Trailer for 'Victoria' Season 3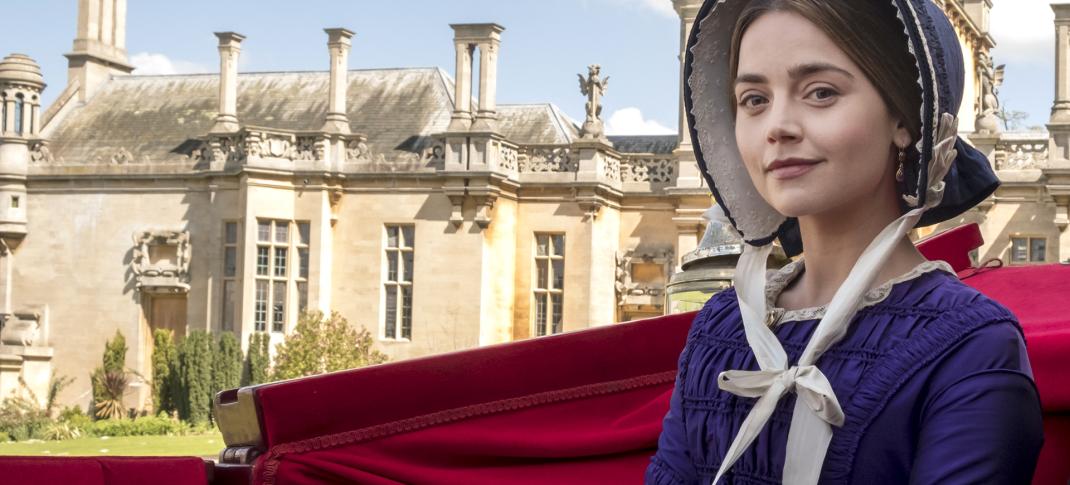 Finally! The first trailer for Victoria Season 3 has arrived!
In true teaser fashion, this clip offers us almost nothing by way of insight into the actual plot of season 3. Stars Jenna Coleman and Tom Hughes are both present as Queen Victoria and Prince Albert but, well,  we all sort of expected that going in.
We see Albert intoning "This is a time of revolution!" and a very pregnant Victoria declaring "I will not run away" interspersed with shots of their (suddenly much older) children. There are also a few quick looks at newcomers Laurence Fox and Kate Fleetwood, who play Foreign Secretary Lord Palmerston and the queen's half-sister Feodora, respectively.
Watch for yourselves below:
We know that Season 3 will be set in 1848, as revolutions take place in Europe and the Chartist movement grows stronger at home.
"It's a time when the whole of Europe is falling apart," creator Daisy Goodwin said during PBS's session at the biannual Television Critics Association Press Tour ealier this year. "French kings were getting thrown off the throne, there were riots in Berlin. It's all going pear-shaped."
The new season will also reportedly focus on the fallout from Victoria's many pregnancies and their impact on her romantic relationship with Albert.
Other than that? Who knows. 
Victoria Season 3 will premiere in the U.S. on Sunday, January 13, 2019. As yet, it has no confirmed U.K. broadcast date, which means we might be watching the new season at something close to the same time as our friends across the pond for once.
Are you ready for the new season of Victoria? Let's discuss in the comments!
---
By
for on October 24th, 2018
More to Love from Telly Visions