By
for on January 18th, 2021
Cynthia Erivo to Star in Film About Queen Victoria's Adopted Goddaughter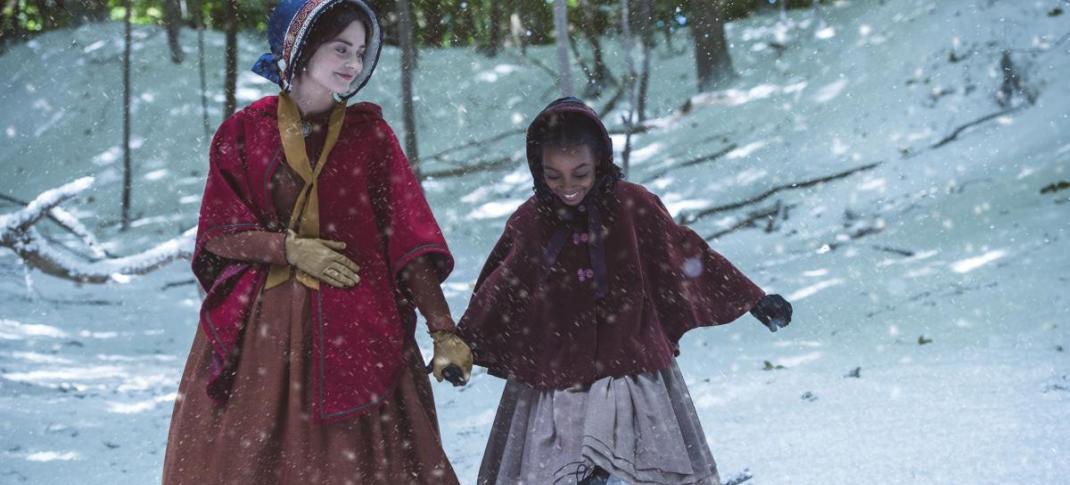 Harriet actress Cynthia Erivo is set to star in and produce a film chronicling the remarkable life of Sarah Forbes Bonetta, the 19th-century African princess "gifted" to Queen Victoria by a West African king. 
Born Omoba Aina, an Egbado princess of the Yoruba people, her family was slaughtered and her people conquered by the army of the Kingdom of Dahomey when she was just five years old. When Captain Frederick E. Forbes of the British Royal Navy arrived to try and negotiate the end of the Atlantic slave trade, the Dahomeyan king, Ghezo, refused, but offered up the then seven-year-old princess as a "gift" to Forbes' queen. Upon her arrival, she was renamed Sarah Forbes Bonetta, and the monarch was so impressed by the young girl that Victoria adopted her as a goddaughter. 
The Queen's patronship was a thorny rose that put Sarah at the centre of British aristocracy but did not shield her from public scrutiny, personal suffering, or the dangers of a capricious court that was fundamentally suspicious of her as a strong, educated Black woman.
For those who watch period drama Victoria, you'll remember that the show touched upon this plot in the Christmas special that followed its second season, though its depiction of Victoria's reaction to young Sarah's arrival is more than a bit inaccurate. 
According to Deadline, the "filmmakers are planning for the biopic to be a celebration of Bonetta as a strategic, determined heroine who found a way to embrace her Black-ness, her African-ness and to ultimately find love, forging a path for herself that honoured both her heritage and her upbringing."
"I am excited to embark on this journey. It has taken a long time to get to a point where we can even begin to realize this dream. As a Nigerian British woman, to get the opportunity to tell the story of another Nigerian British woman who until now has been erased from the history books, is an honor," Erivo said in a statement.
"Miss Sarah Forbes Bonetta, Omoba Aina, is truly a passion of mine and I'm so pleased to have been able to find partners in the incredible women, Leah Clarke and Rienkje Attoh, to tell the story and finally give her a voice. I cannot wait to dive into her story. She is indeed the forgotten princess, forgotten no more."
Erivo received an Oscar nomination for her starring role in the period drama Harriet and won the Tony Award for Lead Actress in a musical performance in The Color Purple. She's slated to portray the iconic Aretha Franklin in National Geographic's upcoming Genius: Aretha series.
What do you think about the prospect of telling this little known story on the big screen? Sound off in the comments.
---
By
for on January 18th, 2021
More to Love from Telly Visions