By
for on July 25th, 2023
Venice Film Festival Full Line Up To Include 'Henry Sugar' While Snubbing Poirot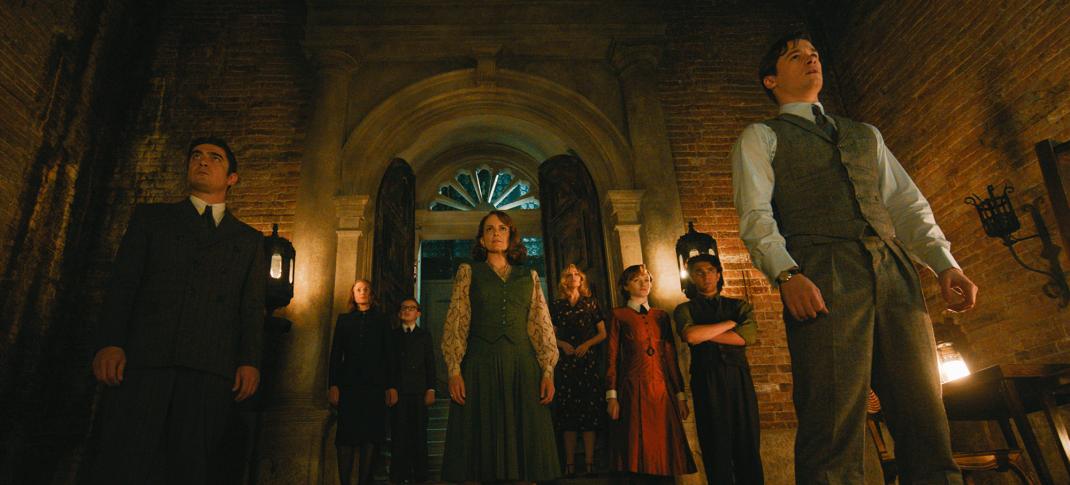 The Venice Film Festival is the unofficial kickoff to awards season, where many of the fall and holiday-timed debuts first screen to build critical buzz. However, between the current SAG-AFTRA strike and the massive box office one-two punch of Barbinheimer, this year's offerings may not land with the same impact. There are a few British-led films viewers should be aware of, as a release at Venice suggests a US release date won't be far behind, but one major title is missing.
Finally Dawn (Finalmente L'Alba), written and directed by Saverio Costanzo (best known in the States for HBO's My Brilliant Friend), will debut in competition at Venice. A period drama set in 1950s Italy, and the golden age of Rome's historic Cinecittà, it centers on ingenue Mimosa, played by newcomer Rebecca Antonaci. It is a coming-of-age story that begins when Mimosa is hired as one of the thousands of extras for an English-language swords-and-sandals film. The film-within-a-film's main cast played by Lily James (Rebecca), Joe Keery (Stranger Things), Rachel Sennott (Shiva Baby), Alba Rohrwacher (The Lost Daughter), and Willem Dafoe (The Florida Project).
Netflix's official kickoff for its Roald Dahl universe of movies, The Wonderful Story of Henry Sugar, will also premiere in Venice, but out of competition. Though 2022's Matilda the Musical was labeled part of Netflix's Dahliverse, the studio acquired it ahead of the overall deal with Dahl's estate. The film stars Benedict Cumberbatch as the titular Sugar, with Wes Anderson directing. Also debuting out of competition, Robert Lorenz's Irish thriller In the Land of Saints and Sinners, starring Liam Neeson, will be included in the Venice "Horizons" sidebar series.
But the big-budget film A Haunting in Venice has mysteriously been left off the list. Apparently, despite the hype, Kenneth Branagh's latest turn as Hercule Poirot will not haunt its namesake city.
Branagh's latest in his continuing ill-conceived, badly acted turns as Poirot was initially revealed in November 2022. Based on Christie's not-well-reviewed Hallowe'en Party, published towards the end of her career and renamed A Haunting in Venice, the plot revolves around Poirot teaming up with Christie's thinly-veiled avatar, mystery novelist Ariadne Oliver, to solve the mystery of a too-realistic seance. Part of what turned critics off at the time was that it was one of Christie's few effectively-rendered horror stories rather than a drawing-room mystery.
When filming concluded in the spring of 2023, gossip hit the trades that Branagh planned for a Venice debut to jumpstart Oscar buzz. However, it seems that plan was scrapped. Instead, Branagh's September premiere is not for Venice but for Halloween, hoping to cross over into the popular horror films slate accompanying Spooky Season. With an all-star cast that includes Camille Cottin, Jamie Dornan, Tina Fey, Jude Hill, Ali Khan, Emma Laird, Kelly Reilly, Michelle Yeoh, and Riccardo Scamarcio, it remains to be seen if Branagh needs the horror boost to turn his ongoing insult to Agatha Christie into a hit.
A Haunting in Venice premieres worldwide on Friday, September 15, 2023. Finally Dawn (Finalmente L'Alba), The Wonderful Story of Henry Sugar, and In the Land of Saints and Sinners will debut during the 2023's festival's August 30th - September 9th run, and are expected to announce release dates in the US directly following.
---
By
for on July 25th, 2023
More to Love from Telly Visions