By
for on February 6th, 2023
Olivia Colman is the Miss Havisham of Our Dreams in the 'Great Expectations' Teaser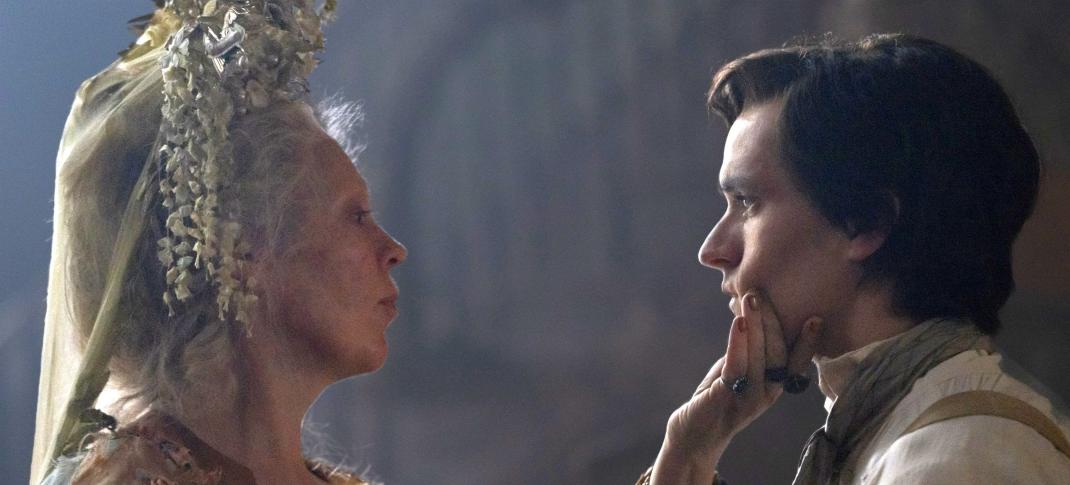 Between The Crown, The Favourite, The Lost Daughter, Les Miserables, Broadchurch, Landscapers, Empire of Light, and at least a half dozen other major film and television titles in recent years, it's glaringly evident that Emmy, BAFTA, and Oscar-winning actress Olivia Colman is one of the best performers working today. So it probably should come as no surprise that she's now set to tackle one of literature's most famous roles, starring as the infamous Miss Havisham in the BBC's latest take on Charles Dickens' classic Great Expectations. 
This new adaptation hails from Peaky Blinders creator Steven Knight, the man who also made the weirdly dark and gritty version of A Christmas Carol that starred Guy Pearce and was a lot more holiday horror than Yuletide fluff. So, on the surface, it's fun to wonder what he might do with a Dickens story that's actually a grim dark take about class divides and an overbearing misandrist who's never gotten over being left at the altar. Whether we need another adaptation of Great Expectations is a fair question (2012 and 2013 saw both a three-part miniseries starring Gillian Anderson and a feature film with Helena Bonham Carter). Still, if anyone's going to have something new to say about this age-old tale, Knight is as likely a candidate as any.
Colman's involvement certainly doesn't hurt. An actress who has brought the same tireless tenacity and quiet vulnerability to real-life queens and fictional detectives, it's clear that her Miss Havisham will, at the very least, be interesting to watch. And while neither the BBC (nor FX, whose Hulu streaming vertical will be the series' American home) has released much about the show itself, this first teaser cuts straight to the chase. 
And though the clip is incredibly brief — it clocks in at under 30 seconds all told — it still manages to provide precisely what any viewer curious about this new production wants: A look at Colman's demented Dickens spinster. And, in that regard, it delivers, showing us Miss Havisham's first meeting with young Pip, set amid the decaying relics of her parlor room. 
The series' official description is relatively vague and offers little hint of how Knight has decided to approach this adaptation. 
Great Expectations is the coming-of-age story of an orphan nicknamed "Pip." Dickens first released it in a series of weekly chapters beginning in December 1860 before it was subsequently published as a novel.
Colman stars opposite Fionn Whitehead (Dunkirk) as Pip and Shalom Brune-Franklin (Line of Duty) as Miss Havisham's niece, Estella. Others in the ensemble cast include Ashley Thomas (The Night Of), Johnny Harris (A Christmas Carol), Hayley Squires (The Essex Serpent), Owen McDonnell (Killing Eve), Trystan Gravelle (The Lord of the Rings: The Rings of Power) and Matt Berry (What We Do in the Shadows). 
Great Expectations doesn't have a release date yet, but per FX chairman John Landgraf, the series will arrive mid-summer 2023 on FX the same week it premieres on the BBC and episodes will stream the next day on Hulu.
---
By
for on February 6th, 2023
More to Love from Telly Visions