By
for on January 13th, 2023
FX Confirms 'Great Expectations' Will Debut In 2023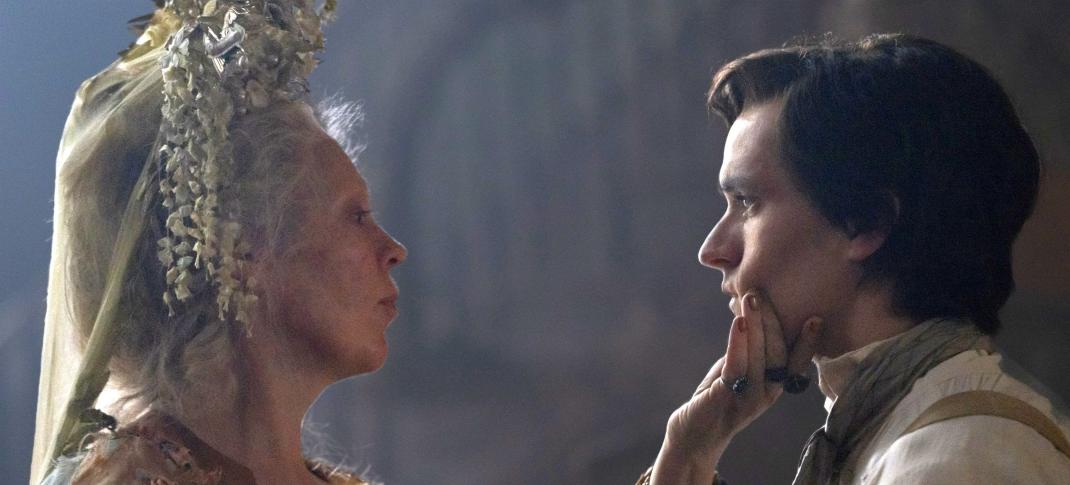 FX has had a bumpy couple of years since its parent company 20th Century was swallowed whole by the Walt Disney Company. At the time, it was uncertain how the family-oriented Disney would change the edgy and adult-leaning FX, concerns that were further exacerbated when one of FX's biggest creators, Ryan Murphy, jumped ship to Netflix, citing the merger. But four years in, FX has emerged stronger than ever, with all its original programming available on Disney's Hulu streaming service, which in turn is bringing audiences to the FX Network. 
At the Television Critics Associaton Winter 2023 press tour, FX's chairman John Landgraf, one of the few high-ranking executives who makes himself available to the press on a regular basis, admitted he was thankful for the Disney merger. "I feel incredibly fortunate that Disney bought Fox, and along with it, FX and incorporated us into their much larger enterprise and much more ambitious streaming ambitions," he told the room of assembled journalists. Those ambitions are not limited to North America anymore, with Landgraf namechecking U.K. shows in the pipeline, including The Full Monty, Say Nothing, and Never Let Me Go.
Telly Visions caught up with Landgraf after the executive session to find out more about its U.K. offerings. He told us that FX loves working with the BBC. "It's so easy," he enthused, citing how much FX's sensibilities meshed with the BBC's ethos. When asked about its latest co-production, Great Expectations, featured in the executive sizzle reel, initially rumored to arrive in late 2022, he corrected the record that this had been incorrect from the jump. The series was always planned for 2023 and mid-2023 at that. "Great Expectations will be out this year," he confirmed, arriving on FX and Hulu the same week it debuts on the BBC.
The Fully Monty was initially announced as a Disney+ production, one of its first for the U.K. part of the brand. In most cases, that would mean the series would air on Hulu here in the states; however, Landgraf admitted FX's involvement created an unusual situation. FX initially pursued the project, so when Disney+'s UK arm was brought in, the deal was set so that FX would retain the right to air it under their brand. Despite Hugo Speer being sacked from production in the summer of 2022, it looks like that series is full speed ahead, and fans should keep an eye on Hulu, where the series will stream here in the U.S.
Landgraf mentioning Say Nothing was a bit of a surprise, as there's been no reported movement on the series since it was initially optioned in 2019 by the team behind FX's Pose. Patrick Radden Keefe's nonfiction true crime/political thriller deep dive into the Troubles in Northern Ireland has been a best seller since its publication. Landgraf confirmed Keefe is heavily involved in the adaptation, and the scripts are now complete. With some of the recently-concluded Derry Girls team on board, a cast will be announced soon.
Never Let Me Go was only just commissioned in October 2022. The drama series is inspired by Kazuo Ishiguro's 2005 science fiction novel set in a future alternative version of London, starring Viola Prettejohn (The Nevers). This is the second adaptation; the first was a theatrical release in 2010, starring Carey Mulligan, Keira Knightley, and Andrew Garfield. Of the series Landgraf mentioned, Never Let Me Go is more likely to debut in 2024, but its U.K. setting and cast will make it one on Anglophile's radar.
Great Expectations will arrive in the summer of 2023; The Full Monty, Say Nothing, and Never Let Me Go do not yet have release dates.
---
By
for on January 13th, 2023
More to Love from Telly Visions