By
for on May 28th, 2023
Richard III Archeological Drama 'The Lost King' Coming to AMC+ & Acorn TV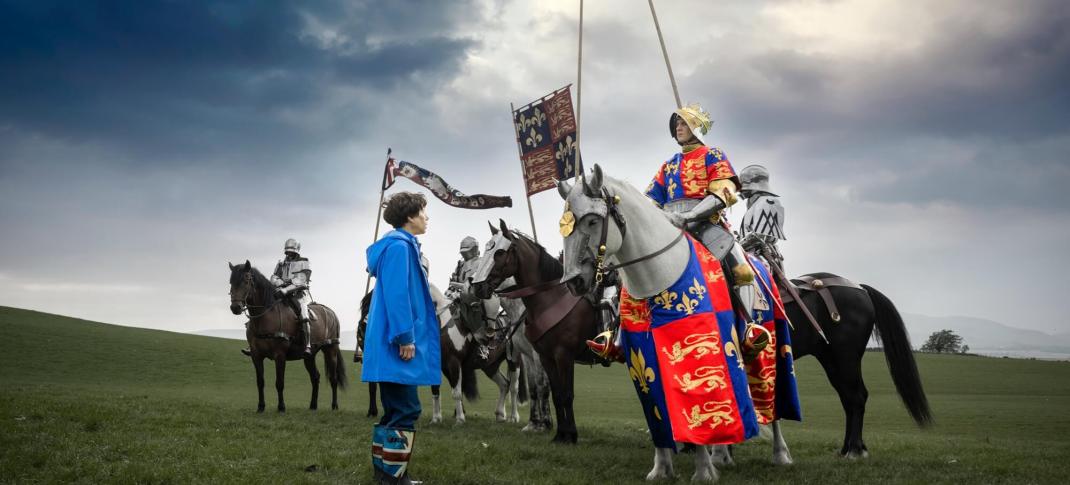 England's King Richard III is a monarch who is generally remembered as a monster, in no small part because of William Shakespeare's famous depiction of the villainous king with a twisted back and a dark heart. Whether or not that presentation bears any real resemblance to the man he actually was is up for debate — Propaganda works, is what I'm saying! —  as the last of the Plantagenets, his death marked the end of the Wars of the Roses and the beginning of the Tudor era. And as modern debates still rage about whether he was a villainous usurper who allegedly killed his own nephews in his quest for power or a misunderstood survivor struggling to hold on to his brother's legacy, there's no denying that he's still one of history's most controversial figures.
But the film The Lost King aims to tell a very different sort of Richard III story, one about what happened after his death rather than what he may or may not have done during his life. The charming dramedy explores the true story of how the dead king's missing remains, once lost to history, were rediscovered in 2012 under a car park in Leicester.
Based on Phillippa Langley's 2013 book, The King's Grave: The Search for Richard III, the film stars Academy Award nominee Sally Hawkins (The Shape of Water) stars as Langley, a historian who becomes enthralled by the story of Richard III. As she begins to research the real life of the late king, she joins a historical society dedicated to him and eventually decides she wants to visit his grave. There's just one problem: The king's remains were lost following the Battle of Bosworth Field. Langley decides to find them, a choice that changes not only the trajectory of her own life but also of British history.
Here's the film's synopsis.
In this inspiring true story, amateur historian Philippa Langley believes she has made the archeological find of the century: the lost burial site of King Richard III. She takes on Britain's most eminent historians, forcing them to rethink the legacy of one of the most controversial rulers in English history.
The film's impressive ensemble cast includes Steve Coogan (Philomena), Harry Lloyd (Game of Thrones), Mark Addy (The Full Monty), Lee Ingleby (The Serpent Queen), James Fleet (Tom Jones), Bruce Fummey (The Wedding), and Amanda Abbington (Sherlock).
The Lost King is written by Coogan and Jeff Pope and directed by Academy Award-nominated Stephen Frears (The Queen). It's his first film in five years, since he helmed 2017's Victoria & Abdul. 
The film originally was briefly released in theaters in early 2023 and will now debut on streaming in the U.S. simultaneously on both AMC+ and Acorn TV beginning Friday, June 16. 
---
By
for on May 28th, 2023
More to Love from Telly Visions