By
for on May 17th, 2023
Robert O'Hara on 'Great Performances' 'Richard III' & Shakespeare Meeting Us Where We Are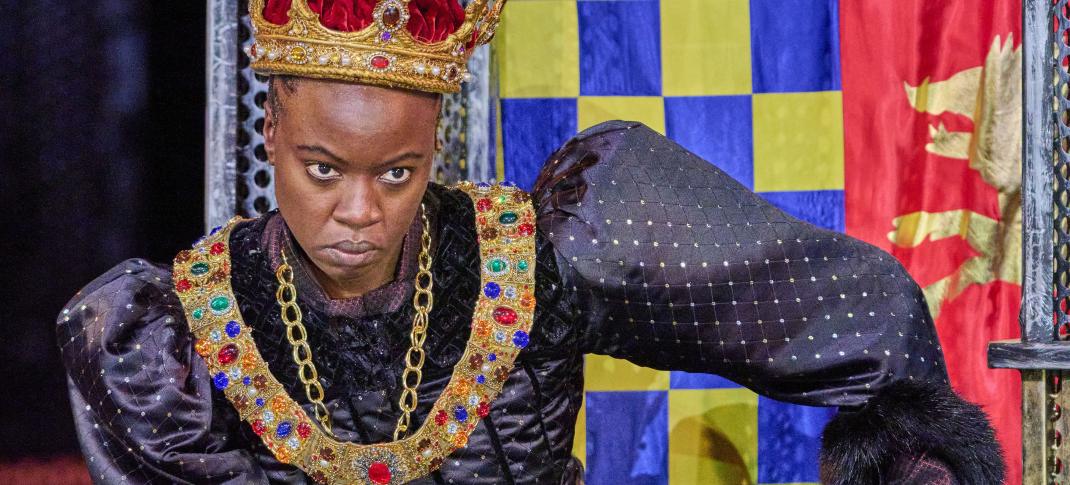 Great Performances celebrates 50 years on PBS in 2023, and as part of the anthology series' 50th anniversary, it's leading off with another anniversary special -- Shakespeare in the Park's Richard III. The Joseph Papp-conceived free-for-all production celebrated 60 years since opening its signature arena in 2022 with the classic Shakespeare history play, one that viewers never seem to tire of, no matter how many times it's produced. As Tony-winning director Robert O'Hara (Slave Play), who helmed the production, says, "I think we like a good villain, and we like that sort of guy to be charismatic."
"We want someone to smile and make us feel comfortable even when they lie to us." O'Hara points out that, like many politicians, Richard is pretty upfront about his aims. "Richard says, at the very beginning, since I can't prove to be a lover, I'll play a villain. If you want a villain, I'll play a villain. This is what I'm going to do; I'm going to go woo this woman, I just killed her father-in-law and her husband, and I'm gonna have her."
As he notes, that's how it's always been in the U.S. "We have this American mythology, that somehow we were the home of the brave land of the free, and we all know that's not true. It was slavery. It was genocide. It was brutality. It was women being treated like [expletive]," he says. "Our forefathers owned slaves, but we have this love of the American mythology."
The titular role is played by Danai Gurira, an American-born actress raised in Zimbabwe, who came to prominence in The Walking Dead and the Marvel Cinematic Universe as Okoye, head of the all-female Dora Milaje security force in Black Pather's Wakanda. A decade ago, the assumption would be Gurira was playing Richard would be color and gender-blind; more recently, one might assume as a Black trans man. But here, it's neither; O'Hara made Gurira's Richard explicitly female. "I wanted [Guiria] to feel what it would mean to be entitled and privileged in that society, where most of her relationships are with men, making her someone they don't take seriously," he explains. 
"The play was written to be played by men. So there's a history of this in Shakespeare, but I thought it would be exciting to have a black woman actually play a man of privilege and entitlement as part of her journey." He also cut the text in a way that emphasized how quickly the Black women in the cast see through Richard. "All the women see through it," O'Hara says. "The men don't because they don't want to lose the power that they have. The women have no power; they have nothing to lose. So what are you going to kill me? So kill me. You're an [expletive]. I'm gonna say this to your face in front of everybody. What, are you going to kill my child? You've already done that."
O'Hara's handling of Richard's "hunchback" is also a radical choice; as history majors know, Richard's "twisted spine" is as much Shakespearean propaganda as his twisted soul. Gurira's Richard is hump-free and physically healthy, making Act III, Scene 4, where she accuses Edward's mistress of shriveling up her arm with evil magic, all the more remarkable. O'Hara wanted her false accusation to be plain: "Literally, we had a man [say], 'You know what? This COVID is not a real thing.' And we're like, 'No!' That is the prime example of this: Richard is saying this to justify [his] behavior."
Gurira's Richard III having no actual disabilities is also contrasted against O'Hara's other casting choices, from wheelchair-using actor Ali Stroker (Oklahoma) as Anne to Gregg Mozgala (Cost of Living), who has Cerebral Palsy and is double cast as King Edward IV and Richmond. (O'Hara said he wanted the last king and the next to be the same person to give a sense of the cyclical.) There are also multiple deaf actors, including Monique Holt (Chinoiserie Redux) as the Duchess of York and Maleni Chaitoo (Master of None) as one of the murderers. "We always only go; we'll make [Richard] disabled. Why can't any man be disabled?" O'Hara asks.
"[This is] one of the largest stages of Shakespeare in this country. I wanted to make an opportunity for other people to see themselves, having disabled actors, people of color, and having women see themselves in roles that are normally able-bodied white men is important to me." O'Hara points out that the costumes also acknowledge the actors' backgrounds, "their black hair, silhouettes, we didn't try and make them into some sort of classical Shakespeare person. We wanted Shakespeare to meet us where we were. We set it in [the] Tudor [era], and the silhouette is Tudor, but the color scheme, the fabric, all of that stuff is modern. We wanted to speak to now."
"This is about giving the world an example, letting them know that Shakespeare is for everyone and that you, too, are part of this story. That was exciting to me. O'Hara says. It's the one thing he hopes viewers take away from the play when they see it: "Shakespeare is for everyone."
Richard III airs on Great Performances on Friday, May 19, 2023, at 8 p.m. ET on most PBS stations. As always, check your local listings.
Stream Now
Great Performances
The world of classical performing arts is brought to the comfort of your living room.
Image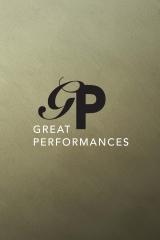 ---
By
for on May 17th, 2023
More to Love from Telly Visions