By
for on November 1st, 2014
Shakespeare and Benedict Cumberbatch Remind Us Why We Love BBC Drama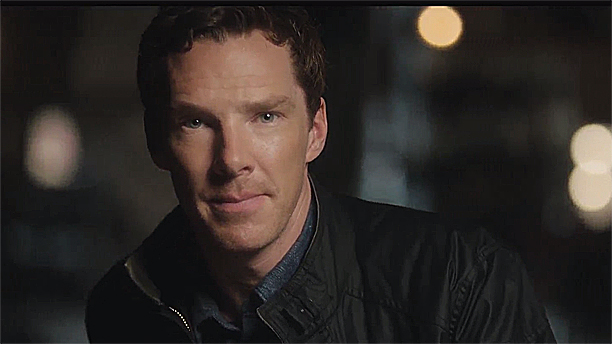 Benedict Cumberbatch has been everywhere lately – appearing on The Graham Norton Show, getting his own wax figure, filming the sequel to The Hollow Crown, and doing loads of press for the impending release of his latest film, The Imitation Game. And now, apparently, he's serving as a BBC spokesperson these days – starring in a fantastic new clip that highlights the corporation's impressive drama line-up.
But honestly – and I say this as a fan – Cumberbatch is probably the least exciting part of this clip for those of us who love British drama, as he very rightfully plays second fiddle to the outstanding parade of quality BBC programs featured. 
In this special interactive trailer, Cumberbatch very earnestly recites the famous "All the world's a stage" soliloquy from William Shakespeare's  As You Like It as clips from BBC favorites old and new pass by, including Call the Midwife, The Hollow Crown, Sherlock, Luther, Pride and Prejudice, Happy Valley, Doctor Who and more.
Additionally, several shots appear from new series that have not yet aired, such as Poldark, Jonathan Strange and Mr. Norrell, The Interceptor, Wolf Hall, The Casual Vacancy  and others – all of which feature special built-in "Click Here" prompts that open up additional exclusive clips from each of them. (Spoiler alert: I am so sold on Homeland's Damian Lewis as King Henry VIII now, wow.)
In short: It's an exceptionally cool way to showcase all the things we all love about BBC drama, as well as share some new snippets from many of the corporations most intriguing new and returning series. It's seriously awesome (and that's true even without the Cumberbatch voiceover).
Watch for yourselves and make sure you check out the special interactive features: 
Now….if only this clip featured airdates for the new and returning series pictured here, huh?
---
By
for on November 1st, 2014