By
for on February 24th, 2023
Ralph Fiennes Will Reunite with 'The English Patient' Co-Star Juliette Binoche for 'The Return'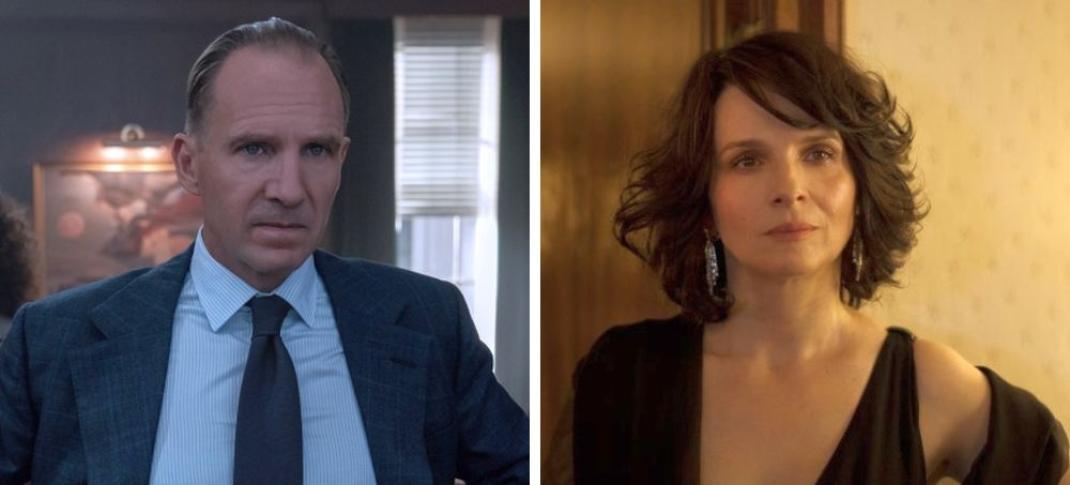 The 1996 film The English Patient was a prestige period drama juggernaut --- the kind of film that absolutely epitomized the intellectual, highbrow brand that was Miramax in the 1990s. It was nominated for eleven Academy Awards, including Best Picture, Best Director, and acting nods for stars Ralph Fiennes, Kristin Scott Thomas, and Juliette Binoche. (It went on to win eight.) And now, after over twenty-five years, two of its leads are finally going to work together again.
Fiennes and Binoche have been tapped to star in the upcoming historical film The Return, based on Homer's epic poem The Odyssey. The world of publishing has been awash in Greek mythology retellings for the past few years  — see also: Madeline Miller's Circe, Pat Barker's The Silence of the Girls, Jennifer Saint's Ariadne, and so many more  — so it makes sense that this trend would finally make its way to the multiplex too. 
Fiennes will play the famous Greek hero Odysseus, who returns to his kingdom of Ithaca two decades after he left to fight in the Trojan War. (Following the sack of Troy — which Odysseus played a big part in winning thanks to the whole wooden horse thing — he spent years on various adventures, both willing and unwilling, as he tried to get back home.) Haggard and unrecognizable, the king is certainly much changed when he finally reaches the shores of his homeland. But so is Ithaca, where Odysseus's beloved wife Penelope (Binoche) is now essentially a prisoner in her own home, and must dedicate her time to finding ways to hold off the horde of ambitious suitors who constantly pressure her to choose a new husband, and thereby a new king. 
Charlie Plummer (Lean on Pete) will play the pair's son Telemachus, who has grown up living in the shadow of the famous father he never knew. and whose life is now at risk from his mother's suitors who see him as an obstacle to their odds at his kingdom's throne. 
Scarred by his experience of war, Odysseus is no longer the man that his people remember. But he'll be forced to reckon with his past decisions and mistakes in order to find the strength to save his family and win back the love he has lost. 
The Return is directed by which is directed by Uberto Pasolini (Nowhere Special), with a script by Edward Bond, John Collee, and Pasolini. Filming is expected to begin in Greece this Spring, before continuing to Italy. The film will be distributed in the U.S. by Bleecker Street (Emily, Mr. Malcolm's List), with an aim for a 2024 theatrical release. 
---
By
for on February 24th, 2023
More to Love from Telly Visions