By
for on November 10th, 2022
The Captivating Trailer for 'Chevalier' Highlights a Lesser Known Genius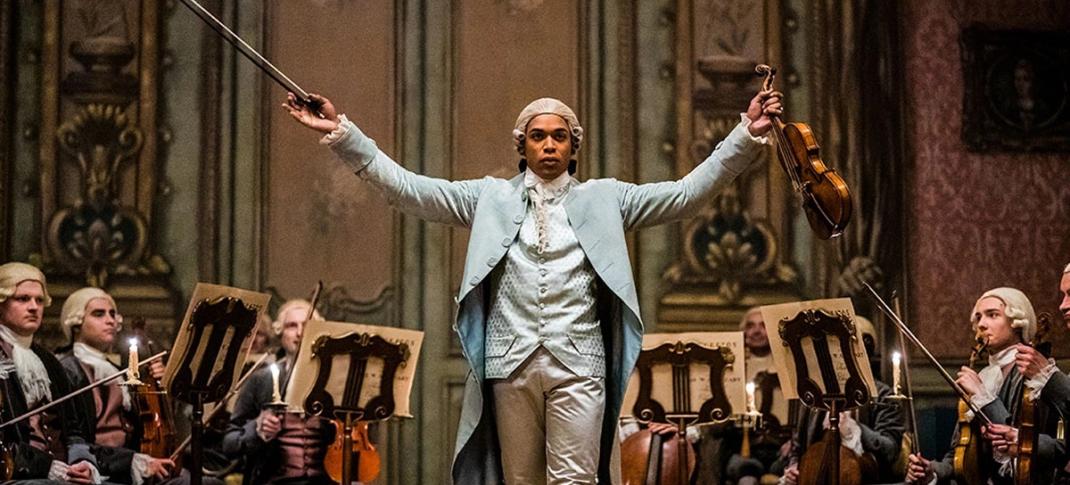 One of the best things about historical dramas is that they are uniquely capable of introducing modern-day audiences to stories they don't know. Sure, some of them retread the same ground regarding setting and characters. (Love you, Anne Boleyn, but Henry VIII did have five other wives!) But every so often, you get a story that aims to shake things up regarding how we remember specific historical eras and the people who lived in them.
These shakeups often come when audiences are asked to consider stories of marginalized people in historical periods. That's where films like Chevalier come in, a movie that not only aims to bring the story of a man whose story is not widely known to light but that works to shift our understanding of the period in which he lived.
The film is based on the real-life story of Joseph Bologne, the illegitimate son of an enslaved African and a French plantation owner, who would become Chevalier de Saint-Georges. Born in the 18th-century French colony of Guadeloupe and sent to Paris at age seven, he was a musical prodigy who rose to improbable heights in French society as a celebrated violinist, composter, and fencer, even appeared onstage with Mozart at one point.
If the trailer is anything to go by, the film takes some liberties with the historical record, showing Bologne essentially having violin battles with other performers and turning his relationship with Marie Antoinette into a full-blown affair. But, man, it sure does look fun. 
The film's synopsis reads as follows.
Inspired by the incredible true story of composer Joseph Bologne, Chevalier de Saint-Georges. The illegitimate son of an African slave and a French plantation owner, Bologne (Kelvin Harrison Jr. in a tour de force performance) rises to improbable heights in French society as a celebrated violinist-composer and fencer, complete with an ill-fated love affair and a falling out with Marie Antoinette and her court.
Other notable cast members include Samara Weaving, Lucy Boynton, Marton Csokas, Alex FitzAlan, and Minnie Driver.
Chevalier is directed by Emmy winner Stephen Williams (Watchmen), and its screenplay is by Stefani Robinson (What We Do In The Shadows). The film had its world premiere at the Toronto Film Festival in September and is expected to arrive in theaters on April 7, 2023.
---
By
for on November 10th, 2022