By
for on February 10th, 2023
Ralph Fiennes' 'Four Quartets' Will Release In Theaters This Spring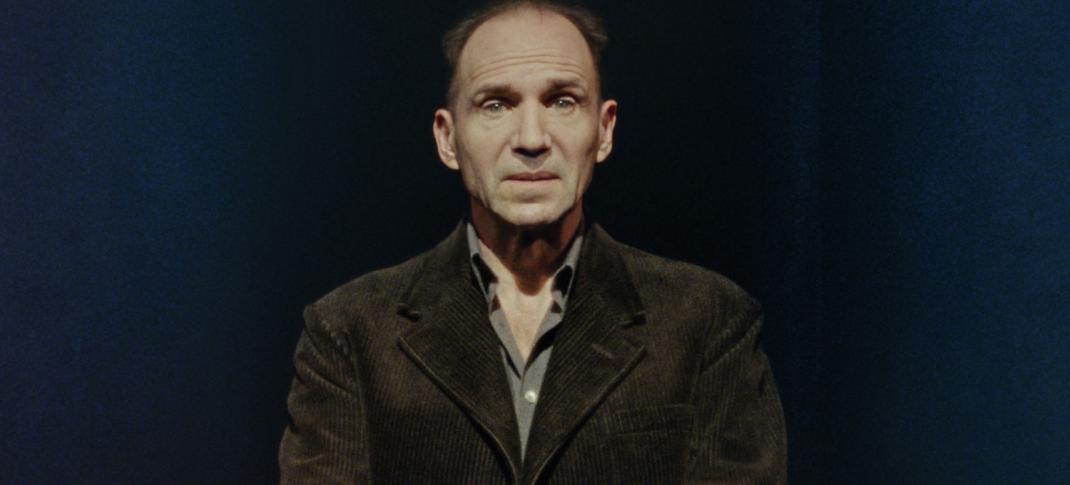 American audiences are probably most familiar with actor Ralph Fiennes from his turn as the Dark Lord Voldemort in the Harry Potter films or his Oscar-nominated turns in The English Patient and Schindler's List. But Fiennes has quietly assembled one of the most eclectic and critically acclaimed careers of any modern actor working today, with roles in projects as diverse as The Grand Budapest Hotel, The Constant Gardner, The Duchess, Great Expectations, The End of the Affair, In Bruges, Quiz Show, The Menu and so many more.
His career has also included various memorable stage roles, from his Tony Award-winning performance in Hamlet to his 2022 starring turn in David Hare's Straight Line Crazy. But in 2021, the actor took on a very different role, crafting a one-person production based on T.S. Eliot's Four Quartets. 
Eliot is one of the giants of modern literature, a poet, playwright, and critic whose landmark works include The Waste Land, "The Hollow Men," and "The Love Song of J. Alfred Prufrock." Four Quartets was one of his last poems and the one he himself considered his masterpiece. The work is considered the primary reason he was awarded the Nobel Prize in Literature in 1948. 
Primarily written during World War II when the closure of the playhouses due to the Blitz interrupted Eliot's work in the theater, Four Quartets are four interlinked meditations (Burnt Norton, East Coker, The Dry Salvages, and Little Gidding) that wrestle with man's larger relationship with time, the universe, and the divine. One of Eliot's most overtly religious works, the poems blend the author's own Anglo-Catholicism with mystical and philosophical elements from both Eastern and Western philosophical traditions. These include, among other things, references to the Bhagavad-Gita, as well as the writings of Carmelite friar St. John of the Cross and the medieval anchoress Julian of Norwich. 
In 2021, Fiennes toured the U.K. with his stage production of Eliot's work. The cinematic adaptation was filmed shortly after its conclusion and is directed and edited by filmmaker Sophie Fiennes (Grace Jones: Bloodlight And Bami), who also happens to be Ralph's younger sister. 
"I have seen all of Ralph's stage performances, but Four Quartets felt essential to document. Seeing it on stage left me with the sensation of having traveled far in space and time and experienced a huge world," Fiennes said in a statement. 'As I left the theatre, I looked back at the relatively small space where it had all happened; it seemed miraculous, impossible. In translating Four Quartets to the screen, a central aim was to retain the spatial re-inventions Ralph conjures through the poem's own structural, tonal, and narrative shifts."
The synopsis describes the film as follows. 
Compelling, moving and symphonic, Four Quartets offers four interwoven meditations on the nature of time, memory, experience and the quest for spiritual enlightenment. Ralph Fiennes' exquisite performance of T.S. Eliot's poetic masterpiece is translated from stage to screen by director Sophie Fiennes. 
"With this magnificent adaptation, Sophie Fiennes and Ralph Fiennes have transformed T.S. Eliot's masterpiece into an utterly singular work of cinema that reaches an emotional depth, unlike anything I've experienced just reading the poem," Richard President and CEO of Kino Lorber, who has acquired all North American distribution rights. "Four Quartets is like nothing I've seen on either stage or screen, with an astonishing and deeply felt performance by Ralph Fiennes at its center. It's both an honor and a great joy to partner with Sophie once again and bring this daring and inspired film to North American audiences."
Four Quartets will get its U.S. premiere at this month's Santa Barbara Film Festival, followed by a wider theatrical release at a to-be-determined date in the Spring. 
---
By
for on February 10th, 2023
More to Love from Telly Visions