By
for on December 6th, 2016
Preview the Plays of 'The Hollow Crown: The Wars of the Roses'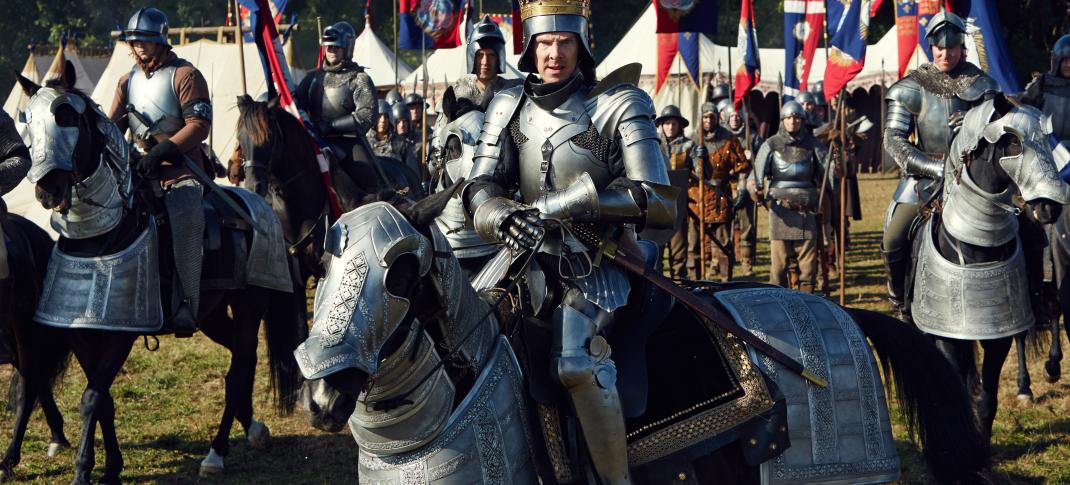 After a long wait, American audiences are finally getting the chance to see The Hollow Crown: The Wars of the Roses for themselves. The sequel series is airing on PBS' Great Performances this December. (Friendly reminder: you should definitely check your local listings and find out the specifics because end of year pledge-time may affect what days this airs).
The original The Hollow Crown series adapted four of Shakespeare's history plays – Richard II, Henry IV Pts. 1 and 2 and Henry V – into a single chronological narrative, with the majority of the relevant actors performing the same roles across all the plays. The three-part sequel takes on the next part of the story, the titular Wars of the Roses, when two families battled for control of England's throne.
The only really good thing about the unfortunately large gap between the UK and US airdates is that there's been enough time for a whole new set of promotional materials to be put together, well beyond anything that debuted in front of the series' British broadcast. This includes individual previews of all three Wars of the Roses installments, which not only give us a bunch of new footage to look at, but feature explanatory voiceovers that may help viewers who aren't super familiar with the story of the battle between the Lancasters and the Yorks.
Watch the preview for Henry VI, Part I: 
Shakespeare's Henry VI is actually three separate plays, but for the sake of brevity, the BBC decided to present the story of all three in two installments. While this may irritate those of us who are purists a bit, I think we can all agree that there is a lot of stuff in the Henry VI plays that probably doesn't make for great television. (And even theaters cut these plays for time pretty frequently.)
Richard III is probably the play from this group that viewers will be most familiar with, for the simple reason that it's performed a lot more frequently than Henry VI. And it features a lot of really dramatic, over-the-top evil(ish?) speeches that tended to get quoted often. (It's likely this is also the installment that viewers will be most interested in, as it stars Sherlock's Benedict Cumberbatch in the title role.)
The Wars of the Roses originally aired in the UK last spring, as part of BBC's celebration of the 400th anniversary of Shakespeare's death.
Anyone else super excited for this? (I am, and I'm not sorry.) Hit the comments and let's discuss. 
---
By
for on December 6th, 2016
More to Love from Telly Visions