By
for on October 16th, 2018
Netflix Boards 'Sherlock' Creators' New 'Dracula' Series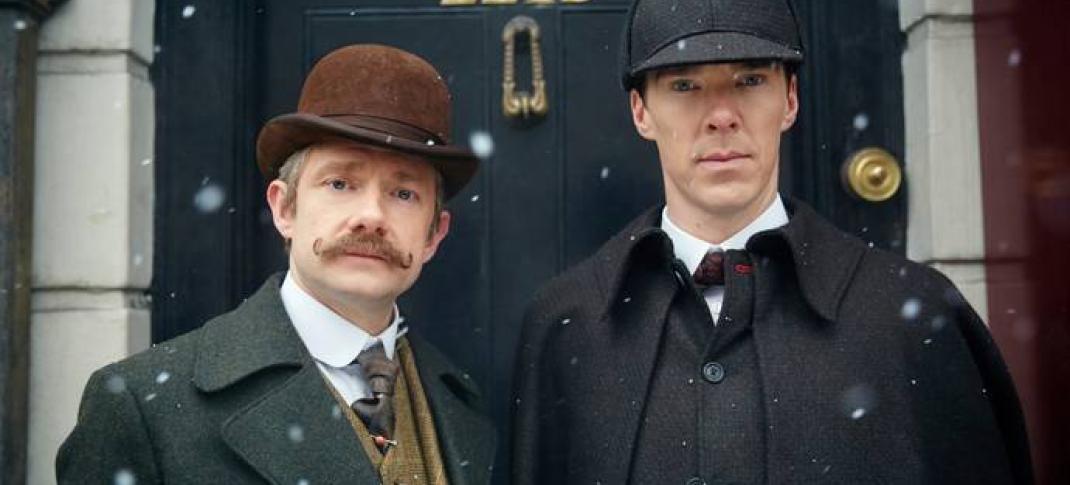 For those of you out there who are missing Sherlock – which is pretty much everyone, in truth – the creative team behind the megahit mystery series is hard at work on a new project!
No, that project is not more Sherlock, before anyone asks. But creators Steven Moffat and Mark Gatiss are reteaming to adapt another famous literary character for the small screen: Bram Stoker's famous vampire. Yes, Dracula.
Per the official press release, the show sounds like it's going to lean into the dark and evil aesthetic pretty hard.
Three feature length episodes will re-introduce the world to Dracula, the vampire who made evil sexy. In Transylvania in 1897, the blood-drinking Count is drawing his plans against Victorian London. And be warned: the dead travel fast.
"There have always been stories about great evil," Moffat and Gatiss said in a joint statement. "What's special about Dracula, is that Bram Stoker gave evil its own hero."
(Feel free to imagine them saying that in unison like the twins from The Shining. It's fun.)
"We are absolutely thrilled to be back at the BBC, and also delighted that Netflix are coming on board with Dracula," said Hartswood films executive producer Sue Vertue. "There's nothing like fresh blood."
(We're definitely doing the pun thing with this show, huh?)
Rumors of the new Dracula series began last summer, but this is the first announcement of the BBC's official involvement. This probably shouldn't shock anybody – after Sherlock's international success and the popularity of Moffat's run on Doctor Who, it's unlikely the BBC would pass on anything that the writer chose to do next. What is interesting is that this new Moffat and Gatiss collaboration will come to America via streaming giant Netflix rather than through Sherlock's U.S. home at PBS' Masterpiece.
Broadcast date still TBD, of course.
It's difficult not to read this as more bad news for Sherlock fans hoping for a fifth season. But, we all already knew that the mystery series would likely not return for a long time yet – if ever. (Particulary given the busy schedules of stars Benedict Cumberbatch and Martin Freeman, and what appears to be a bit of burnout behind-the-scenes.) The existence of Dracula doesn't mean that Sherlock is dead by any means – after all Moffat spent years running both the detective drama and Doctor Who – but it does mean that an already substantial hiatus probably just got a little bit longer.
What do you think of the idea of a Moffat/Gatiss version of Dracula? Are you excited about the period setting or do you wish it was a little more modern? Let's discuss the pros and cons in the comments.
---
By
for on October 16th, 2018
More to Love from Telly Visions