By
for on June 21st, 2017
'Sherlock' Team Will Next Tackle a TV Adaptation of 'Dracula'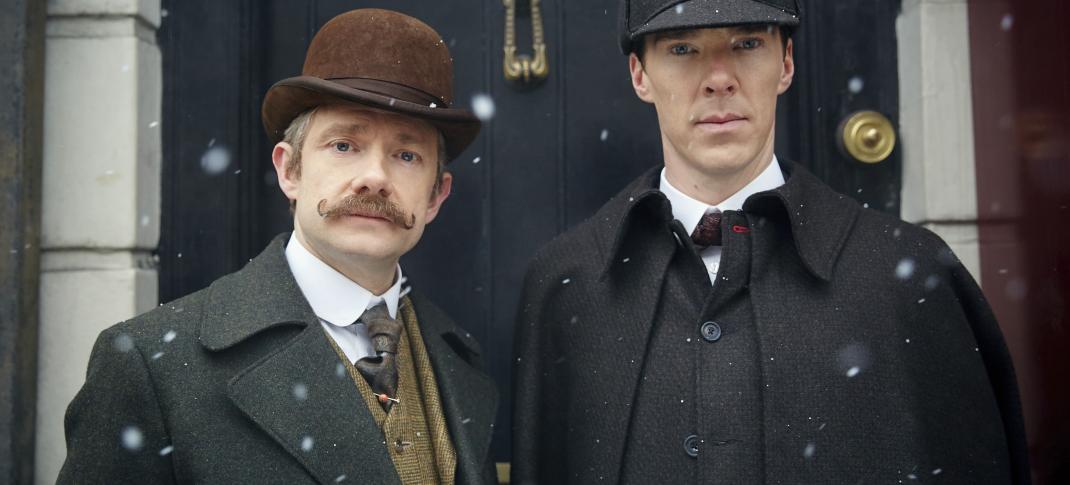 Good news: The people behind Sherlock are together again, hard at work! Bad news: They are not working on more Sherlock. 
Steven Moffat and Mark Gatiss, the creative duo behind the megahit mystery series have re-teamed to bring another famous literary adaptation to the small screen. According to Variety, the two are in talks to tackle an adaptation of Bram Stoker classic Dracula. 
Yes, the vampire story.
Though the BBC hasn't announced an official pick-up of the series, after Sherlock's success it seems unlikely that the corporation wouldn't go for anything Moffat and Gatiss wanted to do. Particularly with Sherlock on something of an extended hiatus for the foreseeable future, and Moffat's imminent departure as showrunner on Doctor Who.
It's as yet unknown whether this new series will be a period Dracula piece, or if it would follow the Sherlock model of attempting to set the familiar tale in the modern day. (My guess is on the latter, but that's complete and utter speculation.) However, it will mirror the Holmes' series successful format – and air as a miniseries comprised of several feature-length episodes. How that set-up might work for a non-procedural story is as yet unclear. But, since we know so little about this new Dracula series, that may ultimately not be a problem. At the moment, we have no idea what to expect from it.
But it seems worth nothing that the television market is rather glutted with vampire and vampire-related fare at the moment. From True Blood to The Vampire Diaries to The Originals, many shows have tackled this particular supernatural niche recently. NBC even launched a Dracula series back in 2013, though it struggled mightily in the ratings and only lasted a season. Will Moffat and Gatiss' spin on the subject be more successful or provide some new angle on the story?
As for the popular detective drama – well, we all pretty much knew that Sherlock, if it continued, would probably take a while to do so. As of today, right now, the series hasn't been recommissioned for a fifth season. It seems a safe bet to assume it would be, should Moffat and Gatiss announce that they wrangled everyone together again to make one. But, given the packed schedules of stars Benedict Cumberbatch and Martin Freeman, that will probably take a while. Plus, if we're honest, everyone involved in the show seems a little bit fatigued with it right now – which is understandable when you realize they've been making this series for three months at a go every two years since 2010. It's okay if Team Sherlock needs to take a break for a while. (And given the wildly uneven quality of Season 4, probably best for everyone.)
In many ways, Dracula is a perfect subject matter for Moffat and Gatiss' next project. It's got a heavy Victorian influence, it's brooding and creepy by turns, and it revolves around several smart and often off-putting men. (Though, I'll admit, I'm a bit nervous about Mina Harker getting the River Song treatment. So here's hoping that the folks behind this series think long and hard about the way they're planning to handle Stoker's women.)
Thoughts on the prospect of a Moffat and Gatiss-led Dracula? Does this seem like a dream pairing to you? Or is there something else you'd rather this duo tackle next? Let's discuss.
---
By
for on June 21st, 2017