By
for on October 12th, 2022
Everything to Remember About 'Miss Scarlet & The Duke' Season 1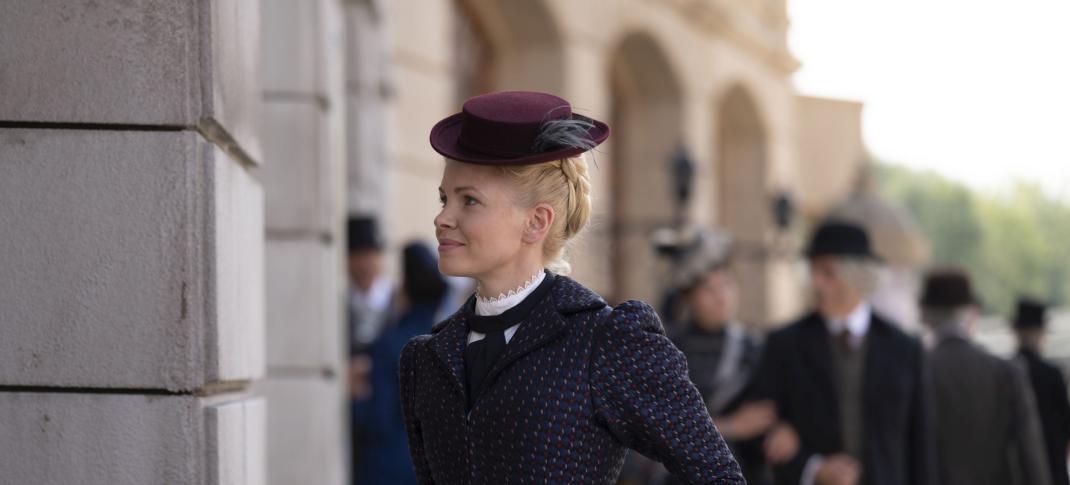 When Miss Scarlet & the Duke was initially announced in 2019 to be destined for Masterpiece, the show was already in production with a premiere date set in the U.K. of Spring 2020. The show didn't make its debut stateside until January 2021, and with the shutdowns and delays. it wasn't clear if a Season 2 would even be in the cards. But later that spring, Masterpiece announced it was taking point on production of the series, and Season 2 would be filming forthwith.
Masterpiece has been as good as its word, and the series has even already been renewed for a Season 3, ensuring there will not be another long wait between seasons. However, it's been nearly 18 months since Season 2 was greenlit, and almost two full years since the show debuted on PBS. The giant gap between seasons means that even the more hardcore Scarleteers could be forgiven for not remembering all the details of what went down in the show's opening six episodes.
We here at Telly Visions have recaps, of course, and an interview with creator Rachael New, if fans are looking to dive back into the Victorian world of Eliza Scarlet. All episodes of Season 1 are also streaming on PBS Passport. But for those who need a quick refresher, here's a rundown of everything to remember about the show's first season, and where we left Miss Scarlet and her Duke.
Miss Scarlet's story begins with Eliza (Kate Phillips) as an amateur detective who is playing at detective work in the shadow of her father. Henry Scarlet (Kevin Doyle), once a high-ranking officer in Scotland Yard, has seen his fortunes fall, pushed out by politics, and reduced to being a PI to keep the family debts at bay. Unfortunately, his time has run out, and though the household assumes he's merely collapsed drunk in an alley when he doesn't return home, it's really that he's dead.
Eliza is grief-stricken, of course, but she's not about to listen to her landlady, Mrs. Parker, and marry her son Rupert (Andrew Gower). (He prefers a confirmed bachelor's lifestyle.) She's determined to make it her way and keep her father's business going, now as the main detective. No one believes she can do it except Rupert, who offers to finance her, not even her housekeeper Ivy (Cathy Belton) or her former BFF William "The Duke" Wellington (Stuart Martin), once her father's protege and now a detective in Scotland Yard.
Eliza's first outing starts with her conning her client into letting her take on the case, only to discover he was actually conning her into finding his runaway spouse, who was trying to escape his abuse. She gets him arrested anyway with a bit of help from Duke. Her second case has her run into Moses (Ansu Kabia), a con artist who nearly captured her in the premiere. However, the two wind up on the same side this time, and she earns his respect.
Stream Now
Miss Scarlet and the Duke
Kate Phillips (Peaky Blinders) stars in a six-part mystery.
Image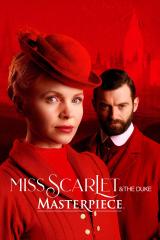 Meanwhile, Eliza's refusal to give up detective work is starting to drive Duke a little nuts. Moreover, no one can understand why he's helping her, not his bagman Frank (Danny Midwinter), not the lower PC Honeychurch (Matthew Malone), or the mortician Mr. Potts (Simon Ludders). Even his superior, Superintendent Stirling (Nick Dunning) isn't impressed, but he doesn't respect Duke anyway.
Not realizing Stirling is using him to embellish his own reputation, Duke uses Eliza to do the same, sending her to spy on a group of suffragettes, who ironically don't respect her as a detective either. He also works together with her to solve the death of a photographer. However,  Eliza realizes he's been taking credit for her work at Scotland Yard and stops speaking to him until he makes it right. When Duke realizes Stirling is using him and will never promote him anyway, he becomes more willing to help Eliza out and acknowledges her contributions to the press.
But there's a lot about the team at Scotland Yard Duke is about to learn. When Eliza stumbles on the case her father was working when he died, Duke has to admit she was right: Henry was murdered. As the two realize this is a massive forgery case that goes to the upper levels of Scotland Yard, Duke begins to worry and tries to make Eliza stay home, where the assassination attempts follow her. It turns out the mastermind is Frank, who has been deflecting suspicion onto Stirling and then Duke. Moses ends up saving them both from Frank, cementing them as an unlikely (and somewhat unwilling) team.
Season 2 will see Eliza pick back up where she left off, having put her father's ghost to rest, and ready with her little squad of Moses, Ivy, Rupert, and Duke to take on London's criminals, as well as the male private eyes who do not want her in their sandbox. But Duke is heading for an all-new setup, with a new boss, a new bagman, and a new situation. Meanwhile, Rupert is finally engaged, and the pressure continues for Eliza to marry. However, she has no interest in anyone but Duke, who she knows would never let her be who she is; Duke also struggles with how he feels about Eliza, knowing she'll never settle down and be the wife he wants.
The new cast additions for the season include Felix Scott as private detective Patrick Nash, Tim Chipping as Detective Phelps. Evan McCabe as Oliver Fitzroy, Ian Pirie as  Sergeant Munro, and Michael Simkins as Scotland Yard's new Police Commissioner Fitzroy. Other additions include Laura Rollins as Clementine and Jessie Cave as Hattie Parker.
Miss Scarlet and the Duke continue with new cases and more will-they-or-won't with the premiere of Season 2, starting Sunday, Oct. 16 at 8 p.m. ET on most PBS stations. All six episodes will arrive the same day in a binge format for PBS Passport members. As always, check your local listings.
---
By
for on October 12th, 2022
More to Love from Telly Visions