By
for on March 7th, 2021
Will There Be A 'Miss Scarlet & The Duke' Season 2?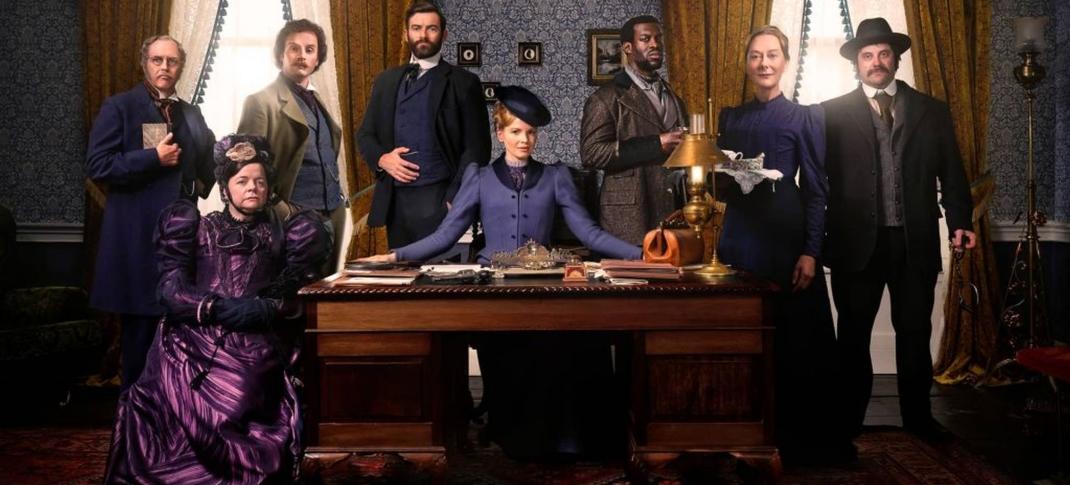 Masterpiece kicked off 2021 with a bang, with the double whammy hits of All Creatures Great & Small and Miss Scarlet & The Duke. Fans already know Season 2 of All Creatures was announced before the show even hit stateside. Though PBS hasn't confirmed it yet, the supposition is that the January 9 p.m. slot that has struggled to hold a hit since the end of Downton Abbey is now the official home for Yorkshire Dales and farm animals for the foreseeable future. But what about Miss Scarlet & The Duke? 
Speaking on the Telly Visions podcast, creator Rachael New said she hoped to get a second season underway soon in the U.K., where the series airs on Alibi. New hinted that the show would explore Duke's early years and give more time to Rupert's relationship with his mother, especially in light of a probable engagement to Tilly in his future. The problem, of course, is the pandemic. Season 1 was written and filmed in 2019 and aired overseas in early 2020. It took almost a year to bring it here to the U.S., which has meant fans might not realize the severe delay that's happened for Season 2.
In a recent interview with Salon, she further detailed where she planned to go with the series:
I would have lots of things in store for Rupert and how he'd navigate his domineering mother and try and have some semblance of a happy life. It would be really difficult for him because she's a very difficult woman. I love Mrs. Parker. We would have more of her in Season 2 as well. I would also delve a lot more into where Duke's come from. Duke came from Glasgow, from really poor beginnings – basically, the Victorian workhouse. He came to London as a kind of scrappy young man, and Henry Scarlet found him probably doing things that he shouldn't be doing: pickpocketing and robbing and all sorts of things.
With the show now a hit on both sides of the pond, it's hard to imagine that Alibi, which is still relatively new to the original production game, wouldn't be eager to make more. But things are still at a standstill overseas. There's a wild push to get citizens vaccinated, but the current lockdown (sometimes referred to as "Lockdown 3") remains in effect while that's happening. That means that shows that didn't get a chance to get to work last fall, when things loosened up for several weeks, are still stuck at square one. 
Moreover, these delays will have a domino effect over here. Unforgotten, for example, usually airs in the U.K. in the summer or fall and then comes over here in the spring. The pandemic delays mean it only just started airing Season 4 across the pond this month, suggesting American fans won't get to see it until at least late August or later. It's not the only series that will be pushed either. Grantchester, Endeavour, and Van Der Valk will all be expecting a place on the schedule once they're ready to go, not to mention non-mystery series like Call The Midwife, which was delayed from its usual spring berth.
That means even if Miss Scarlet gets production underway by later this spring, there's no telling when on the calendar Masterpiece will schedule it. Fans will have to sit tight for now and hope that Alibi does decide a second season of the series is still worth doing when this is all over and that PBS will be willing to find a home for it sooner rather than later.
---
By
for on March 7th, 2021
More to Love from Telly Visions