By
for on March 29th, 2021
'Miss Scarlet & The Duke' Season 2 Officially Announced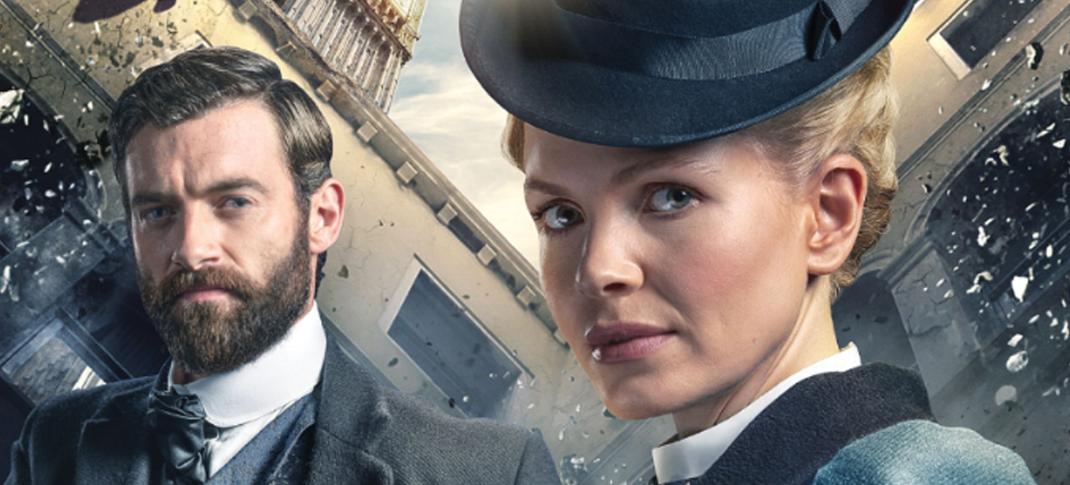 Fans of Miss Scarlet & The Duke can breathe a sigh of relief as PBS has confirmed that the show has been renewed for a second season. According to Deadline, the Masterpiece brand has picked up the show for a new round of episodes planned for 2022. Created by Rachael New (Granchester), who also acts as showrunner, the second season will bring back both Kate Phillips (Peaky Blinders) in the titular role on Miss Eliza Scarlet, and Stuart Martin (Jamestown) as Inspector William "The Duke" Wellington, who is her partner in crime and potential love interest.
When Miss Scarlet & The Duke ended its run in the U.S. at the end of February, the series had picked up quite a cult following. The show was both a hit on linear stations and PBS streaming with an overall audience of ~8 million. But the series had not landed a renewal with A+E Networks International, which had initially commissioned the U.K. series for the Alibi Network. Though New said there were plans for a second season, and delays could be blamed on coronavirus lockdowns, it looked like the series might not come back as the weeks dragged on.
But from the sounds of it, Masterpiece decided that (unlike Sanditon and some others) Miss Scarlet was not a show it wanted to let slip away. The series will now be co-produced with Element 8 Entertainment, which helped A+E Networks produce the first series and Masterpiece, with PBS Distribution handling streaming and overseas airings. That also means for the U.K. crowd that the series will almost certainly air its second season over here on PBS first before traveling to whatever network picks it up in the U.K. (Probably Alibi, but unconfirmed as of this writing.)
Masterpiece executive producer Susanne Simpson called Miss Scarlet & The Duke "an instant fan favorite" and, in a statement, said Masterpiece was "delighted" to bring it back for a second season. New was equally thrilled in a statement, promising, "I have so much in store for Duke, Eliza, and her crew. With even more action, adventure, and of course, a nice big dollop of romance, it's going to be a cracking season. The fans are going to love it."
Talking with Telly Visions: The Podcast back in January, New hinted at some of her plans for Season 2. After spending most of Season 1 with Duke as something of an antagonist to Eliza, the second season will delve more into what makes him tick. While Eliza has settled into her new life, with friends and foes well defined, the Season 1 finale left Duke at much looser ends. His boss, Stirling, is dead, and his bagman, Frank Jenkins, was revealed to be the mastermind behind the counterfeiting operation that murdered Eliza's father. That means a lot of new changes for the character, as perhaps a new position as well.
Miss Scarlet & The Duke Season 2 does not yet have a date set for filming, but Season 2 is expected to arrive sometime in 2022.
---
By
for on March 29th, 2021
More to Love from Telly Visions