By
for on May 25th, 2022
The 'Miss Scarlet & The Duke' Season 2 Trailer Brings the Competition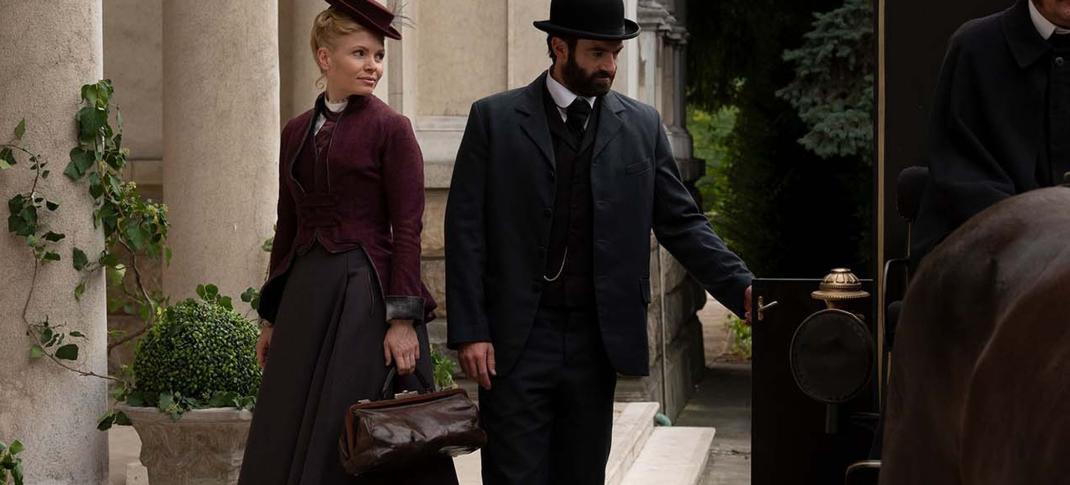 Miss Scarlet and The Duke has a little bit of everything. Technically, it's a Masterpiece Mystery series, but, unlike most period piece murder-based shows, it's a female-focused drama. It's got a will-they-or-won't-they romance, a Sherlock Holmes-style take on Victorian England, is effortlessly diverse (which is super rare for a period piece in general still), and super fun. In short, it's one of PBS' perfect shows, and it's no wonder Masterpiece worked hard to renew it for a second season. The series returns in the U.K. in June on Alibi, and now it has an official release stateside too.
The first season of Miss Scarlet was a wintertime affair, the 10 p.m. series that paired with the hit first season of All Creatures Great and Small. But though both shows are very much on-brand for public television, they didn't make much sense together—one is a calm story about a 1930s vet, the other about a driven Victorian sleuth. Moreover, Miss Scarlet is enough of a hit on its own that it doesn't need to play a supporting role. PBS seems to agree and has moved Season 2 to be the anchor for the Fall 2022 lineup.
The first trailer doesn't give much away about the new season's mysteries, but it does confirm what creator Rachael New said when asked what to expect. "More of the same, but probably a bit more fun… I'm really looking forward to this season even more than Season 1 because I know what works," she explained. "But the same premise will be there, which is the engine of the show: a woman in a man's world, trying to stay in the game. Yes, there will always be a crime of the week, but the most important aspect of the show is what those crimes throw up to our main characters — the problems, the dilemmas, the obstacles." 
Here's the official synopsis for Miss Scarlet and The Duke Season 2.
In Miss Scarlet and The Duke's six high-octane new episodes, aspiring detective Eliza Scarlet competes for cases, trades jabs, and even partners with her longtime friend/rival, The Duke, as their relationship delightfully and maddeningly simmers on.
Kate Phillips (Peaky Blinders) and Stuart Martin (Jamestown) return as the titular not-actually-a-couple Eliza Scarlet and William "The Duke" Wellington. Also returning for the second season: Ansu Kabia as Moses and Andrew Gower as Rupert Parker, the other two men who make up Eliza Scarlet's support system, as well as Cathy Belton as Ivy, the all-important housekeeper. Matthew Malone will return as PC Honeychurch and Simon Ludders as the mortician Mr. Potts. It looks likely Kevin Doyle will also be back as the ghost of Henry Scarlet, Eliza's father, who both she and William commune with.
Miss Scarlet and The Duke Season 2 premieres on most PBS stations on Sunday, Oct. 16, 2022, at 8 p.m. ET and will stream with all episodes starting the same day on PBS Passport. As always, check your local listings.
---
By
for on May 25th, 2022
More to Love from Telly Visions