By
for on July 28th, 2022
'Miss Scarlet & The Duke' Season 3 to Debut in 2023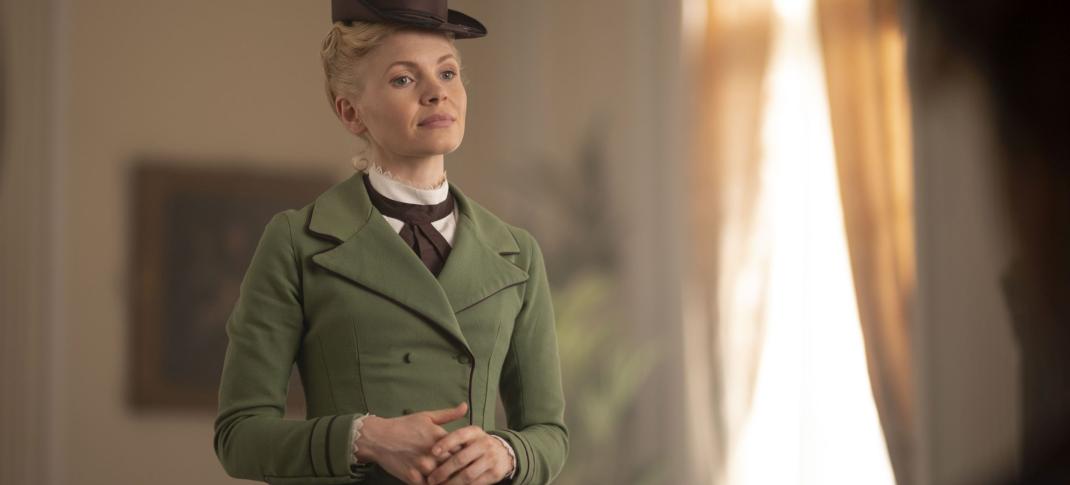 When Miss Scarlet and the Duke initially premiered in 2021 on PBS' Masterpiece, it occupied the regular 10 p.m. time slot usually reserved for mystery series during the busy times of the TV season, airing post All Creatures Great and Small Season 1 in January. The delay in greenlighting a second season (and Masterpiece stepping in to become a lead producer on the project) meant Season 2 was not ready for the winter slot this past year, leaving All Creatures with the much more awkward pairing fit of Vienna Blood.
Miss Scarlet, meanwhile, benefitted from the move, and though it has been nearly two years since the show last aired, it will now be part of an all-female mystery lineup this fall with Magpie Murders and Annika. However, with filming firmly back on track, fans will not have to wait nearly two years between Seasons 2 and 3. In fact,m they won't even have to wait six months. As part of its presentation at the  Television Critics Association Press Tour, Masterpiece announced Miss Scarlet and The Duke has not only been greenlit for Season 3 but that the new season is coming in January 2023.
For fans of Rachael New's series, this significant vote of confidence in the future of Miss Scarlet is a welcome one. Masterpiece's Mystery lineup is pretty legendary, going back to the 1970s and Ian Carmichael's Lord Peter Wimsey episodes before Masterpiece decided to break off period dramas from mystery series and create the Mystery! brand in 1981. As it is, mysteries can sometimes dominate the PBS offerings, especially in the summer when Grantchester and Endeavour run back to back. Committing to a female-led period piece series with a heavy will-they-or-won't-they romance vibe perfectly combines all the things we expect from a PBS show.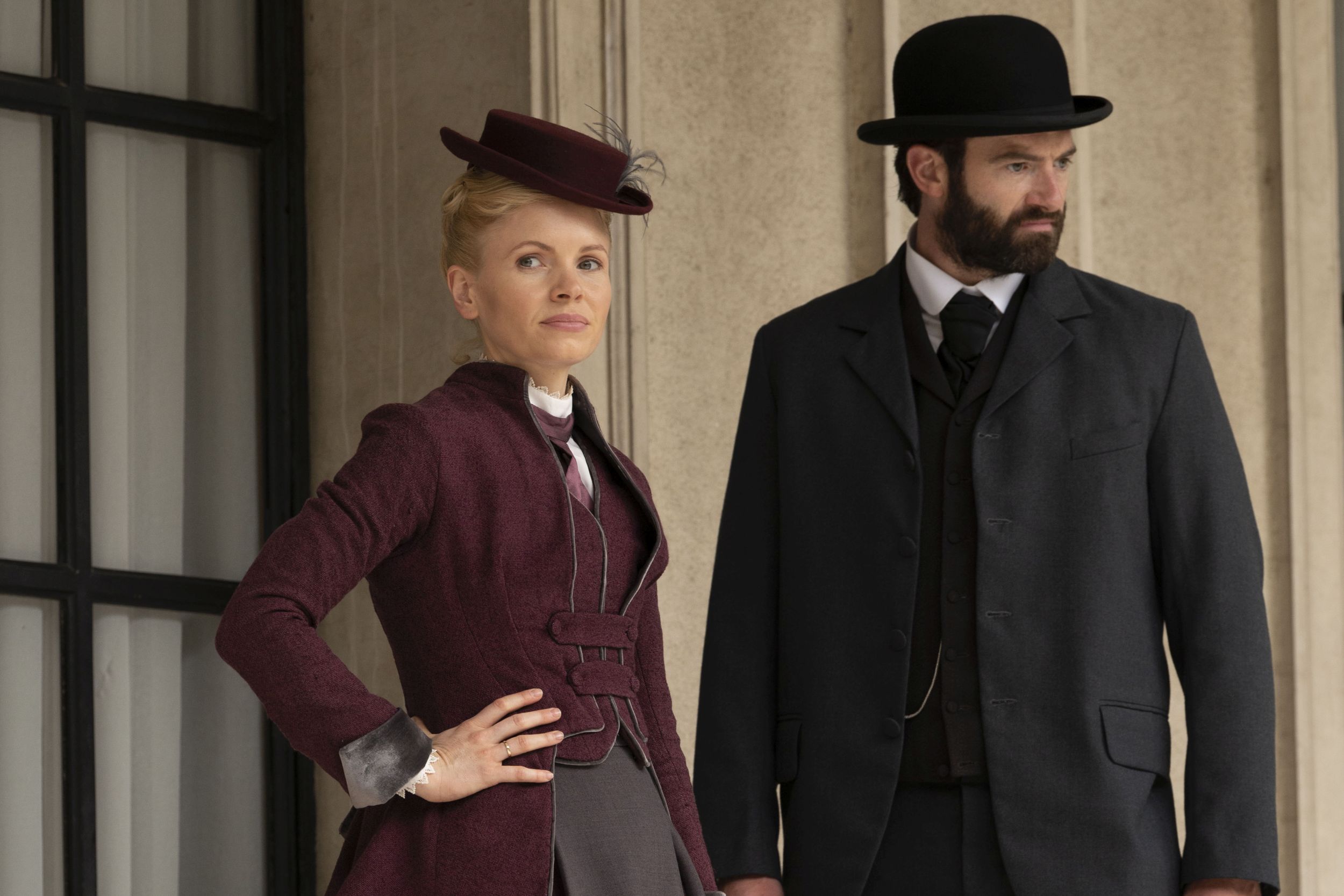 Though Season 2 has not yet aired in the states (it finished its run in the U.K. on Alibi on July 19, 2022). However, it's safe to say that Kate Phillips (Peaky Blinders) and Stuart Martin (Jamestown) will return as the titular not-actually-a-couple Eliza Scarlet and William "The Duke" Wellington. Co-stars for Season 2 (and most likely Season 3) include Miss Scarlet's team of Ansu Kabia as Moses, Andrew Gower as Rupert Parker, and Cathy Belton as Ivy, the all-important housekeeper. Also back for Season 2, Simon Ludders as Mr. Potts and Helen Norton as Andrew's mother, Mrs. Parker.
Miss Scarlet Season 2 also added a few new faces to the cast as season regulars, including Felix Scott (Wolf Hall)  as Miss Scarlet's new rival private detective Patrick Nash, and Tim Chipping (The English Game) as Detective Phelps. Evan McCabe (Doctor Who) also appears this season as Wellington's new protege, Oliver Fitzroy, and Ian Pirie (The Capture) as Wellington's new superior, Sergeant Munro. Michael Simkins (This is Going To Hurt) also appears in the recurring role of Scotland Yard's new Police Commissioner Fitzroy, Oliver's dad. Laura Rollins (Innocent) as Clementine and Jessie Cave (Harry Potter) as Hattie Parker round out the Season 2 additions. Viewers will have to wait and see if they make it to Season 3.
Miss Scarlet and the Duke Season 2 will premiere on Sunday, Oct. 16, 2022, at 8 p.m. ET, airing on a weekly release schedule on most PBS stations, with all episodes streaming on PBS Passport the same day. Season 3 will premiere on Sunday, Jan. 8, 2023, at 8 p.m. ET, also airing on a weekly release schedule on most PBS stations, with all episodes streaming on PBS Passport the same day. All episodes of Season 1 are available on PBS Passport now.
---
By
for on July 28th, 2022
More to Love from Telly Visions