By
for on February 14th, 2019
Know Your 'Victoria' History: "A Show of Unity"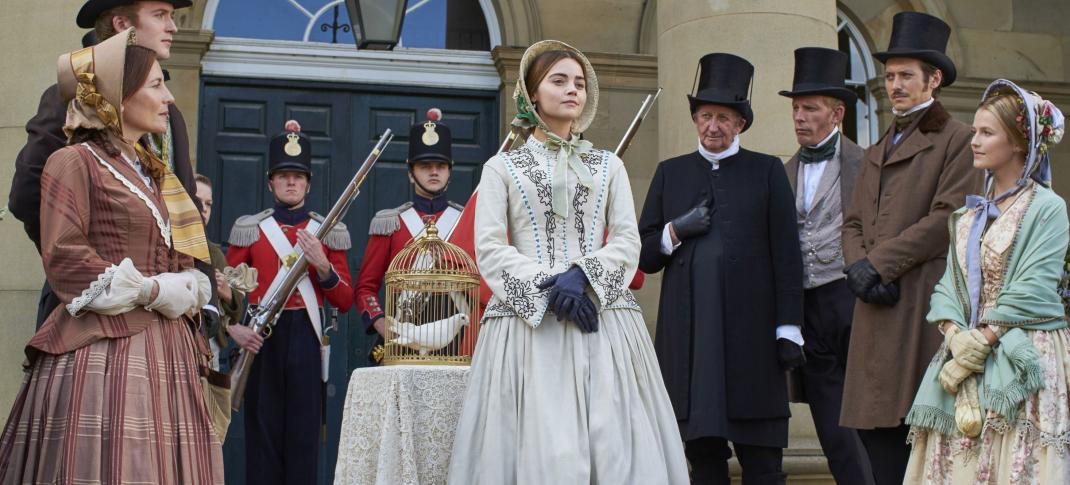 Think you know the history of Queen Victoria's reign? Wondering how much of the history portrayed by PBS series Victoria is accurate? 
We take a look at the truth behind the drama in the fifth episode of Season 3, "A Show of Unity."
Was There An Irish Assissination Attempt On Victoria's Life?
Victoria didn't just have one assassination attempt on her life. Throughout her reign, she survived no less than eight of them. Season 1 folded together three of them, the latter two of which happened weeks apart from each other in 1842. This week's episode opens with the one from 1849, when an unemployed Irish bricklayer, William Hamilton, shot at her during her birthday commemoration ride.  
But, like the last assassination attempt, where the show attempted to turn it into so much drama, this was a false alarm situation. Hamilton didn't try to shoot the Queen over the Irish famine, though he was forced to emigrate to London during the 1840s as the "Great Hunger" began. He didn't try to shoot her at all, nor did Hamilton yell anything about Ireland when he fired. There were no bullets in the gun, just powder. When the police arrested Hamilton, he said he'd done it for that very purpose -- to go to jail, where he would be housed, clothed, and given food. He even got a free trip to Gibraltar out of the deal when all was said and done.
Victoria's First Visit To Ireland
Victoria did not decide to visit Ireland because some poor bricklayer needed a meal, but the timing here is correct. The assassination attempt occurred in June of 1849. Victoria took her first visit to Ireland in August of that same year. As the series demonstrates, it was a surprisingly well-received visit, considering the previous few years. 
Last season, Victoria dedicated an episode to the Irish Famine, where the fictional Queen is shown to be far more sympathetic towards her subjects than the real Victoria was at the time. As I noted then, Victoria did give money to the relief effort, but not very much, and certainly not as much as others. And her Irish subjects knew it. Moreover, in 1849 the famine was far from over, and cholera had island-hopped to the tiny nation as well. But as history notes, Victoria was not just well-received, but fervently so. The fact is, when the Queen visits anywhere, those who might have been talking trash tend to find their tongues have left their mouths. The pomp-and-circumstance of a royal arrival is enough to make nearly everyone respond with reverence. So it was in Ireland, where her 11-day trip was greeted at every turn with cheering crowds. 
The show would like everyone to believe Victoria's ability to listen to those around her caused her to make a speech winning the hearts and minds of the Irish people. In truth, all she did was show up. 
Who Was Emily Palmerston?
This week's episode introduced Lord Palmerston's wife, Emily. Her full name was Emily Temple, Viscountess Palmerston, but as her marriage to Palmerston was her second, she had previously been Emily Clavering-Cowper, Countess Cowper, and before that, The Honourable Emily Lamb. The last name Lamb should ring a bell. Emily was the younger sister of William Lamb, 2nd Viscount Melbourne, a.k.a. Lord Melbourne of Seasons 1 and 2, ten years his junior. Despite their age difference, she and Lord Melbourne were particularly close, which is why she was part of Queen Victoria's inner circles. 
Hers was a politically prominent family, which is why she made two very ambitious marriages. She was considered a leading figure of the Almack's social set. As for her attitude towards marriage, Emily was of questionable paternity herself, due to her mother's numerous liasions. She was married to Cowper for decades, but her affair with Palmerston lasted for years until her husband finally died. (In fact, it was this open love affair that was one of the reasons Palmerston had such a reputation as a lady's man.)
As I noted in my earlier post about Palmerston, the show has de-aged him back to his womanizing years before Victoria became queen. The same is true for Emily. They aren't even close to the spring chickens shown here in 1849. Emily was 50 when her first husband died in 1837, and it was another two years before Victoria got around to approving her union with Palmerston in 1839. By then Palmerston was 55. He stopped chasing anything in a skirt and happily settled into a peaceful and faithful marriage, with Emily as his social queen. The show doesn't have Emily wrong, to be clear. It just has her at a different age than she was at the time.
---
By
for on February 14th, 2019
More to Love from Telly Visions