By
for on August 31st, 2018
It's a New Era in the PBS Trailer for 'Poldark' Season 4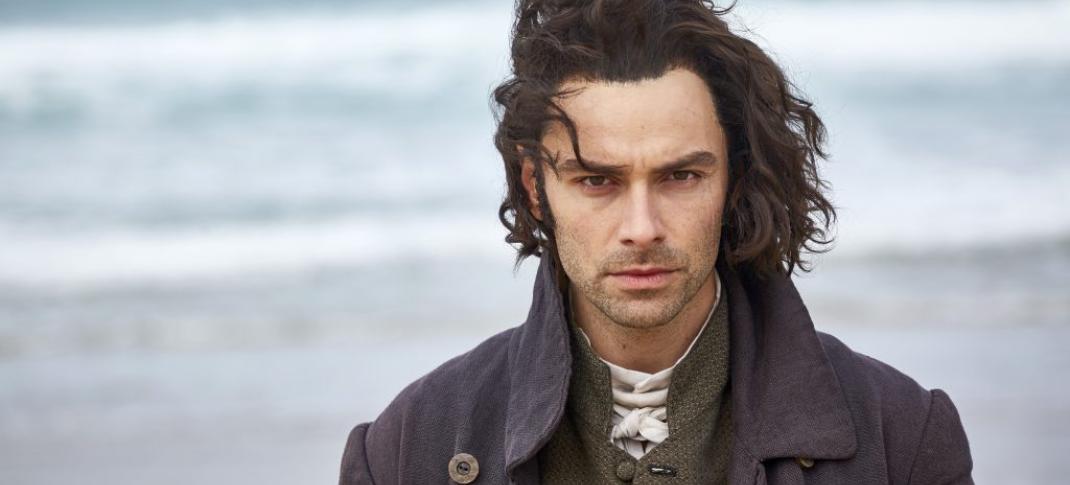 We're just under a month away from the highly anticipated U.S. premiere of Poldark Season 4! Huzzah, as the people of Cornwall would doubtless say.
To celebrate, PBS dropped a new trailer for the period drama's next installment, which begins on Sunday, September 30.
The latest Masterpiece promotional clip promises "a new era" for the show, though that hint is provided by way of a George Warleggan voiceover, so who knows if that's a good or a bad thing. It's likely very true though, as the new season will see Ross finally become that which he has always disliked: A politician. Yes, Ross must finally make good on his promise to fight for the people of Cornwall this year, which will at the very least make for a very different sort of show, with potentially much bigger stakes.
However, in this trailer we also see Ross dramatically riding a horse through the countryside, interrupting what appears to be a hanging, rescuing a drowning victim and fighting a guy at a party. So, it seems unlikely that his new day job will keep him from continuing to perform various heroics all over town.
Watch for yourselves below:
(From the shallow end: Does anyone else feel attacked by the thumbnail on this trailer? Just me?)
Other random observations from this action-packed thirty second teaser: Both Caroline Enys and Elizabeth Warleggan continue to sport absolutely incredible hairdos, and it seems as though marital strife may continue in Poldark land, as Demelza looks pretty cozy with Hugh Armitage once more.
Will Ross and his wife work things out at last? Dare we hope that Caroline and Dwight might actually get some screentime this year? And could Morwenna actually manage to not be the most miserable character on television, even if only for a few moments? We'll have to tune in and see for ourselves. Luckily, there's not too much longer to wait.
(Need to refresh your memory on everything that happened last year before new episodes start? We have recaps for that.)
What would you like to see in Poldark Season 4? Are you ready for September 30? Let's discuss in the comments.
---
By
for on August 31st, 2018
More to Love from Telly Visions