By
for on December 28th, 2019
The 10 Best British Programs Of The 2010s On PBS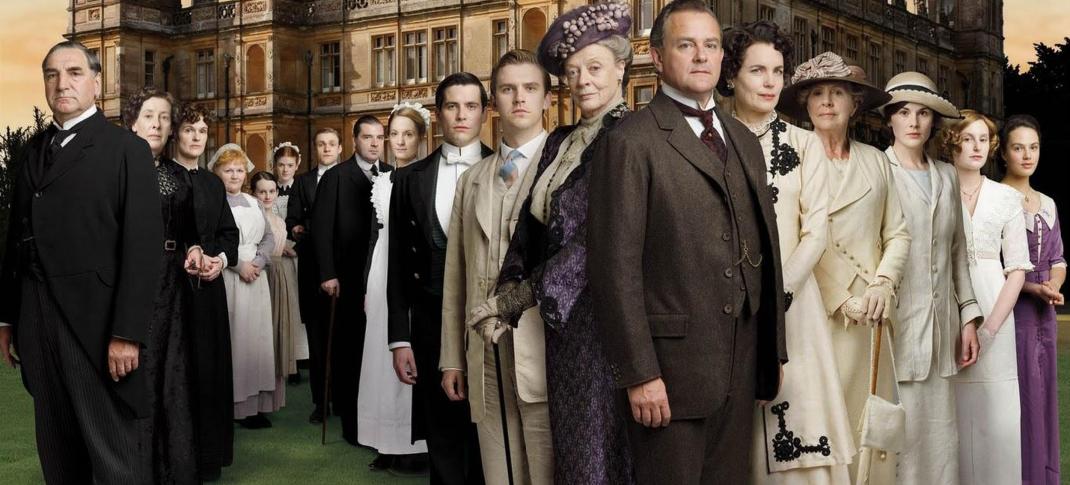 The 2010s are over. The new decade is just around the corner, and the next round of what could be the "Roaring 20s" is set to begin. As viewers look forward to the future, which promises anglophiles everything from a new King to a new batch of British programming, we're looking back at the last ten years of British TV that aired on PBS.
Which shows were the most successful this past decade? Let's run down the biggest British PBS series since 2010.
Please note: shows that aired after 2010, but began in the decade before -- like Agatha Christie's Miss Marple and Poirot, were not deemed eligible for this list, as the bulk of those shows aired prior to 2010.
10. Victoria
The costumes and the period details in Victoria are what carry this otherwise trite drama of Victoria's life that debuted in 2017 into the top ten.
The first season was especially good with Jenna Coleman and Rufus Sewell anchoring the early years of Victoria's reign, but as the show has slowed down in order not to reach Albert's death and lose Tom Hughes, it's lost some of its luster.
9. Grantchester
Granchester was The Original Hot Priest show when it premiered back in 2015.
It took a sprawling set of murder mystery short stories and made them as much about the town of Grantchester during this time and place as it did Sidney Chambers (James Norton). So much so, it will even survive the leading man's exit and continue with Tom Brittney as the new Hot Priest.
8. Unforgotten
One of the decade's surprise hits from 2018, Unforgotten is a cold case series starring Nicola Walker and Sanjeev Bhaskar that's managed to rise above its formulaic beginnings.
By Season 3 this year, it's become a solid mystery series that could run for the next decade. Add in that every season seems to bring out the biggest names in British television as guest stars, and Unforgotten has become a must-watch show.
7. Mrs. Wilson
The short drama Mrs. Wilson only lands so low on the list because there were only two installments, which arrived in 2019. But wow, they were good stuff.
The true story of star Ruth Wilson's grandmother and her discovery that her husband was not only a bigamist, but had an entire secret second life, was a riveting tour de force not just for Wilson in the title role, but Iain Glen and Keeley Hawes as well.
6. Endeavour
Endeavour's clever continuation of the Inspector Morse/Inspector Lewis mysteries became one of the few successful - and long-running - prequels of the decade when it arrived in 2013, spawning more than a few failed imitators. (Looking at you, Prime Suspect: Tennnison.) 
The ensemble of Shaun Evans as young Morse, along with Roger Allam and Anton Lesser, has kept the series afloat for six seasons and counting.
5. Poldark
Poldark had such grand ambitions when it first debuted in 2015; it could have landed so much higher on this list. But the series' inability to recognize how flawed its titular hero was ultimately knocked it down a few pegs. Still, we look forward to it coming back in 5 to 10 years, when Aidan Turner, Eleanor Tomlinson, and Jack Farthing can be convinced to do so.
4. Miss Fisher's Murder Mysteries
Miss Fisher's Murder Mysteries is The Little Australian Mystery Show That Could! Miss Fisher was a second run show from Acorn TV that found its way to PBS in reruns in 2013, and wound up the most significant cult hit of the decade in the mystery department, pushing star Essie Davis to proper fame and repeatedly re-airing on local stations across the country. 
A combination of perfect period detail and feminist murder mysteries made for a perfect delight. Even better, fans can look forward to more stories hitting the big screen next year while Ms Fisher's MODern Murder Mysteries spinoff streams on Acorn TV.
3. The Great British Baking Show
Don't be fooled by a certain streaming service claiming The Great British Baking Show is a "Netflix Original." True fans know the show's popularity in the United States began when BBC shipped PBS the Nancy season in 2015, which the BBC called Series 5, and PBS called Season 1.
The series wasn't just a hit for PBS. The popularity of the show was instrumental in reality competitions becoming kinder across the entire TV landscape and spawned American imitators across broadcast TV.
2. Wolf Hall
Game of Thrones only wished it could be as good as Wolf Hall was. Everything about this 2015 adaptation of Hilary Mantel's retelling of Thomas Cromwell's life as Henry VIII's fixer was utterly perfect. Not only did it bring us the genuine article in period costume, but it even had the nerve to light things correctly and trust we could handle it.
Add in a few genuinely remarkable performances, including Mark Rylance, Damian Lewis, and Claire Foy, and the results were riveting. 
1. Downton Abbey
As if any other show would be number one.
Downton Abbey was the right show, at the right time when it arrived in 2011. It was a prestige TV series for the PBS crowd, that proved the decision to give a heave-ho to Mobil's stifling demands and go it alone for funding was the correct decision. Downton was so influential, it helped PBS become a significant player this decade in securing TV series from across the pond and spawned imitators from Mr. Selfridge to Victoria. And it's still going, with a Downton Abbey movie that stunned box office watchers this past fall by beating the competition on opening weekend. Long may her bricks stand.
---
By
for on December 28th, 2019
More to Love from Telly Visions