By
for on June 11th, 2020
Hulu's Decision to Cancel 'Harlots' is a Loss for Period Drama Fans Everywhere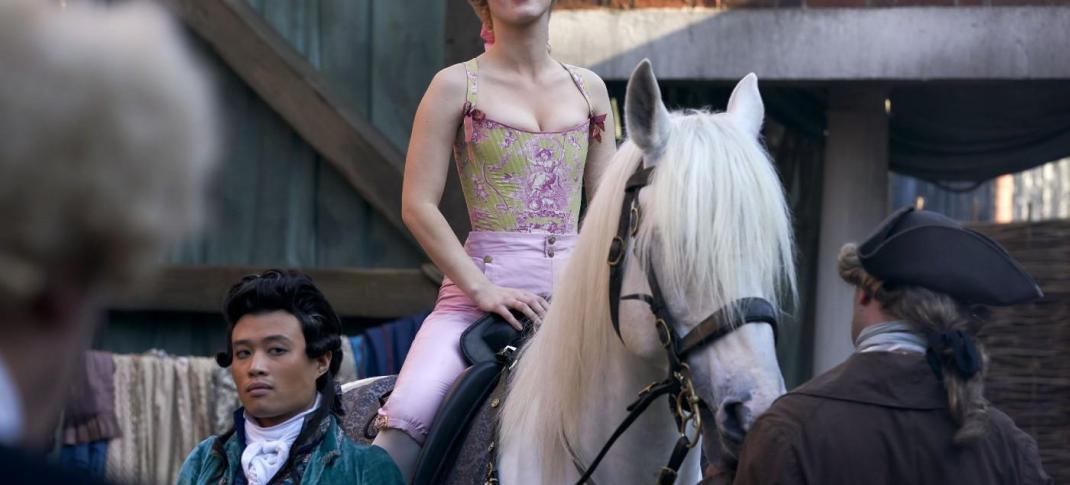 It's official: Period drama Harlots won't return for a fourth season. And that news represents a real loss for period drama fans everywhere, since its one of the few series of this ilk that actually feels as though it has something to say. 
Harlots is probably the best show you've never seen. An under the radar gem that ran for three seasons on streaming service Hulu, the series follows the story of two rival 18th-century London madams, and the brothels they both run. It's an extremely modern take on mankind's oldest profession and an unflinchingly gritty depiction of what it means to be a woman of little means in a time when to be a woman at all meant living on the margins of other people's stories. It's frequently dark, often raunchy, and relentlessly, boldly feminist in its storytelling. 
The all-star cast included heavy hitters like Samantha Morton, Lesley Manville, Jessica Brown Findlay, and Liv Tyler. And though the show was originally centered on the rivalry between Morton's Margaret Wells and Manville's Lydia Quigley, it eventually expanded to include stories focused on the experiences of women of color, the struggles of the poor, and even a homosexual establishment colloquially referred to as a "molly house". 
Much of this probably had to do with the fact that Harlots was helmed by female creators, and written and directed by women as well. It's a great example of why it's so important to allow female voices to tell distinctly female stories - because let's be honest, this is the sort of show that would never have been made by a man. A story about prostitutes, in which sex is the least interesting aspect of the tale, is maybe only a story that women could tell. 
Hulu, like other streamers, does not release traditional viewership data as such, but the show sports an impressive 97 percent and 92 percent rating among critics and viewers, respectively, on Rotton Tomatoes. Which, you know, you'd think would indicate this is a story people might want to see more of, but, oh well. 
The third and, now, final season of Harlots thankfully ends on a note that feels complete and satisfying. That in and of itself is a rare thing, as many fans of canceled series know. Despite that fact, however, Season 3 still managed to shake things up for our characters in a new and interesting way, and though I'm generally happy with the way the series leaves things, I'd have loved to see what Season 4 would have done with that set-up.
Alas, poor Harlots, we barely knew you. But here's hoping you live forever as an inspiration to those making period dramas today. 
---
By
for on June 11th, 2020
More to Love from Telly Visions