By
for on February 26th, 2020
Will There Be A 'Sanditon' Season 2?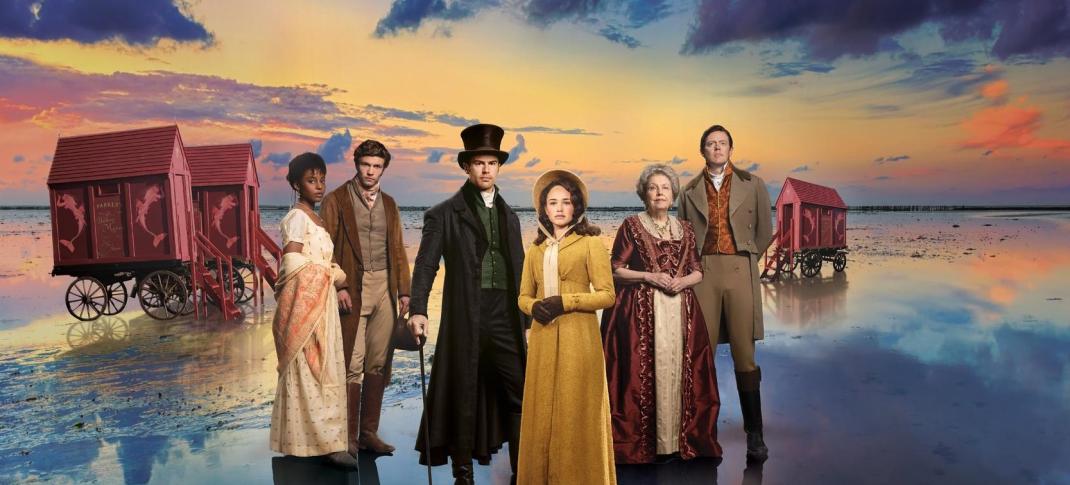 Period drama Sanditon concluded with an ending that left many fans reeling - marquee couple "Sidlotte" were split up, as Sidney promised to marry a rich heiress to gain access to the money to pay off his brother's massive debts and Charlotte headed home to her father's farm in tears.  Suffice it to say, this isn't exactly how a Jane Austen story is meant to wrap up, so many people are wondering: What's next? 
Here's what we know at the moment about the show's future, and whether you can expect to see the seaside resort town again. 
Fair warning: It's not good news. 
The eight episode first season of Sanditon concluded this February on Masterpiece. You can still watch it in its entirely via PBS Passport if you're a member of your local station or via the Amazon Masterpiece Prime Video channel if you've got Amazon Prime. The story ended on a cliffhanger, with plenty of plots unresolved, including the status of its main romance and the future of the town itself. (Sanditon, you see, got burned down in the finale episode.) 
Given that this show is based on Austen's unfinished final novel, there's always been sort of an air about it that the show might continue past one season. Adaptations of the author's other works come complete with a definite endpoint, which means we, as viewers, know we're always moving toward Darcy confessing his feelings for Lizzie, or Emma realizing she's loved Mr. Knightley all along. There's only so much runway to work with, if you get my drift. But here, Sanditon left showrunner Andrew Davies a lot more room to manuever, and I get why he and so many others saw potential for a multi-season arc for the show. And from the very beginning of this process, that's what he's been saying was his goal.
So far, that hasn't happened. 
Last December, roughly a month after Sanditon finished airing in the U.K., the series' official Twitter account announced that ITV, the U.K. network which produced the show, would not be going forward with a second season. The account said that Charlotte and the rest of the Sanditon gang would have to try their luck abroad, indicating that any plans for another run would largely be impacted by how the show performed in America, and whether they might find another producer or distrubor willing to take it on. 
Sidlotte fans, you may have seen that #Sanditon will not be returning to ITV for S2.

We are so proud of the show & excited for it to air on Masterpiece in Jan. As Jane Austen once wrote: "if adventures will not befall a young lady in her own village, she must seek them abroad!" pic.twitter.com/uGheMojx9F

— Sanditon (@Sanditon) December 10, 2019
Yet, even as recently as January 2020, Davies was still claiming that Season 2 was a possibility. Here's what he said in an interview with Decider. 
"We'd love to carry on with a second series and even more if there was an appetite for it. Because certainly the people in the UK who saw it, absolutely loved it So it had some very passionate fans, but for ITV, we didn't quite get enough numbers," Davies said. "So we just hope it's a big hit in the States and that it makes ITV reconsider."
But, at the moment, and despite some very frequent and organized pleas from the series' passionate online fanbase, it doesn't appear that there are any plans for a Sanditon Season 2 at the moment. 
PBS's Masterpiece tweeted the following annoucement, expressing their gratitude for all the support of the show, and breaking the news as gently as possible that the series is unlikely to continue.
Dear #SanditonPBS fans: We want to thank you sincerely for your support during our broadcast. We love the series and wish it could go on; however, at this time there are no plans for another season. You'll be the first to know if that changes! pic.twitter.com/2uBXJQVYhb

— MASTERPIECE | PBS (@masterpiecepbs) February 25, 2020
Sure, that tweet contains some extremely vague language in it, and if you squint hard, you can probably hold on to a shred of hope that the second season might still happen some day. But, personally, my gut says it's over and we should probably all start processing our grief about it now.
On the (very dull, very vague plus side), we do have some sense about what would have happened had the show returned. And, comfortingly enough, at least we know for sure that Sidney and Charlotte would have gotten their happy ending. 
Producer Belinda Campbell recently spoke to Vulture and pretty much not only confirmed that everyone behind the scenes knows that fans are heartbroken over the way the first season concluded, but that they would have fixed things between Sidney and Charlotte eventually. 
Please just reassure me that if you ever did somehow get a second season, Charlotte and Sidney would get together. 
Absolutely! We're not that perverse!
So, while that is hardly a balm for those of us who wanted to see how the story of this town and its array of citizens continued, at least it's something. It's not much, but it's not nothing, either.
Sound off folks - would you rather the show had tried to tie up all its plots in a single season? Are you okay with the way it turned out? Or...not so much? Let's discuss in the comments. 
---
By
for on February 26th, 2020
More to Love from Telly Visions