By
for on April 7th, 2021
Samantha Morton to Play Catherine de Medici in Starz's 'The Serpent Queen'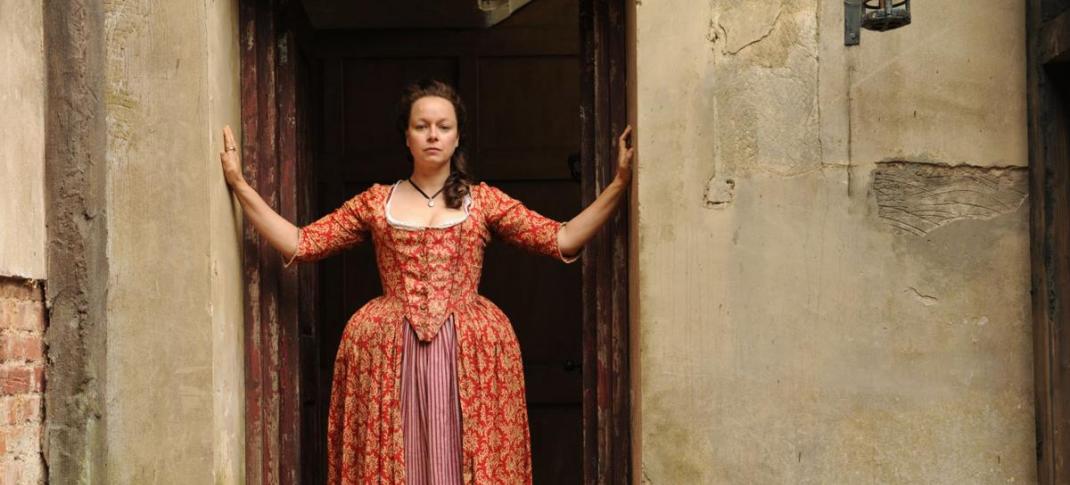 Upcoming Starz period drama The Serpent Queen has found its star in former Harlots leading lady Samantha Morton. 
Morton will play the infamous Catherine de Medici, one of the most influential - and often controversial - women to ever wear a crown. A queen and mother to three kings, Catherine wielded significant influence over France for over fifty years. She married into French court at just fourteen years old, wed to a second son and expected to do little more than produce heirs. At the time of her wedding, her spouse - the man who would become King Henry II - had already formed a romantic attachment to the mistress he would keep for the rest of his life, a thirty-five-year-old widow named Diane de Poitiers. Yet, Catherine ultimately learned to play the game of court politics better than anyone. 
King Henry II's untimely death in a jousting accident pushed Catherine into power as the mother of her sickly, 15-year-old eldest son, King Francis II (who, incidentally, was married to Mary, Queen of Scots). Francis ruled France for roughly a year, and when he died Catherine officially became regent on behalf of her 10-year-old son Charles IX. She basically ruled France for three years by herself until Charles reached his majority. After Charles died in 1574, Catherine also played a key role in the reign of her third son, Henry III. He only broke with her during the final months of her life and outlived her by just seven months.
Catherine is often remembered as a somewhat sinister figure in popular culture, with rumored connections to the occult and other dark practices. Some of this was fueled by her love of astronomy and astrology, as well as her embrace of somewhat questionable characters in her court, such as the infamous seer Nostradamus and the rumored necromancer Cosimo Ruggeri. However, she was also a dedicated patron of the arts - particularly architecture - and helped build, among other things, two new palaces in Paris: the Tuileries and the Hôtel de la Rein.
The eight-episode series is based on Catherine de Medici: Renaissance Queen of France, a meticulously researched 2005 book that used thousands of private letters from the ruthless queen.
Morton, probably most familiar to Anglophiles for her turn as brothel madam Margaret Wells on the feminist period drama Harlots, a character who feels like something of a kindred to Catherine in that she was often forced to rely on her own ingenuity and strength to get ahead. (And was also constantly scheming.) She recently starred in the popular AMC zombie apocalypse drama The Walking Dead, where she played Alpha, a popular villain from the comics the series is based on. Morton has two Academy Award nominations, for her roles in Sweet and Lowdown and In America. 
The Serpent Queen is the latest in Starz's recent efforts to tell stories about groundbreaking historical women, that include series such as The White Princess, The Spanish Princess, and the upcoming drama Becoming Elizabeth. A series based on the life of Eleanor of Aquitaine is also in the works. 
What do you think of Samantha Morton as Catherine de Medici? Let's discuss in the comments. 
---
By
for on April 7th, 2021
More to Love from Telly Visions