By
for on January 20th, 2023
AMC Networks' IFC To Premiere 'Hullraisers' with Sundance Now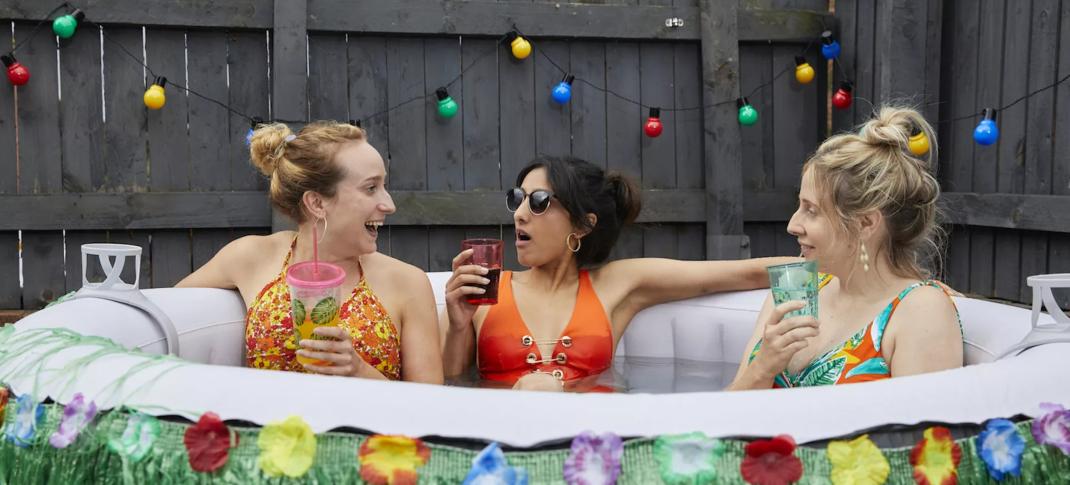 As noted in our end-of-year streaming service round-up, looking forward to 2023, AMC Networks is changing how it approaches the streaming business. Unlike some of its competitors, like FX, it does not have a massive monopoly company behind it. Also, it did not create a single monolith destination for its content like HBO Max or Peacock. Instead, it created a network of smaller niche services, from Acorn TV to Sundance Now, each of which is programmed to aim at different audiences.
But unfortunately, that model is not working, and the massive overhaul at the top of AMCN suggested things were about to change fast. As noted in mid-January, one of the first moves was to start splashing programming across the multiple networks and streamers available for headline debuts. Mayfair Witches, for example, is debuting on four different services and two cable channels. Happy Valley's final season is also going from an AMC+ exclusive to an Acorn TV/AMC+/BBC America triple debut.
However, this merely heralds a new standard of programming debuts, as previously announced Sundance Now program SisterS and newly acquired series Hullraisers will be debuting simultaneously on the IFC streaming service and Sundance and probably AMC+ as well. Both series, billed as comedies, will be part of the spring 2023 debut slate for AMC Network's streaming services, with Hullraisers hitting the two services in April and SisterS arriving in May.
Here's the synopsis for Hullraisers:
British sitcom adapted from the Israeli sitcom Little Mom, Hullraisers follows the lives of three working-class women living in the Yorkshire city of Hull, self-described actress and chaotic mother Toni, her down-to-earth older sister Paula and best friend, policewoman Rana, as they navigate their daily lives, their chances at romance, and their dreams for the future.
The six-episode series, which debuted on Channel 4 in April 2022, stars comedians Leah Brotherhead (Bridgerton) as Toni, Sinead Matthews (The Crown) as Paula, and Taj Atwal (Line of Duty) as their BFF Rana. They are joined by Yanick Ghanty (Bring On the Bollywood) as Paula's husband, Dane, Perry Fitzpatrick (We Hunt Together) as Toni's love interest Craig, and Merch Husey (The Durrells in Corfu) as Rana's on-again-off-again Aldi. A second series was commissioned in August 2022, which means Sundance and IFC will almost certainly have more episodes to come down the line.
Here's the synopsis for SisterS via IFC:
SisterS is a dark comedy-drama about two women, born continents apart, in Canada and in Ireland, who discover they are half-sisters and embark on a road trip to find their alcoholic father.
Unlike Hullraisers, SisterS was commissioned by IFC for an American audience. However, it was initially listed as coming to Sundance Now in the AMC Network's upcoming 2023 programs, and it will now debut on both in May 2023. Created by, written by, and starring real-life best friends Sarah Goldberg (Barry) and Susan Stanley (Fair City), the only other cast confirmed for now are Donal Logue (Gotham) and Darragh Shannon (Wolf). Declan Lowney (Ted Lasso) is set to direct the first three episodes of the six-episode, half-hour series, most of which was filmed in Ireland.
Hullraiser premieres on IFC and Sundance Now (and probably AMC+) in April 2023, most likely as an all-episode binge. SisterS arrives on the same streaming services a month later in May, though it's unknown if it will be a weekly release or an all-episodes binge drop.
---
By
for on January 20th, 2023
More to Love from Telly Visions