By
for on September 15th, 2022
Sundance Now's 2023 Slate To Include V.V. James' 'Sanctuary'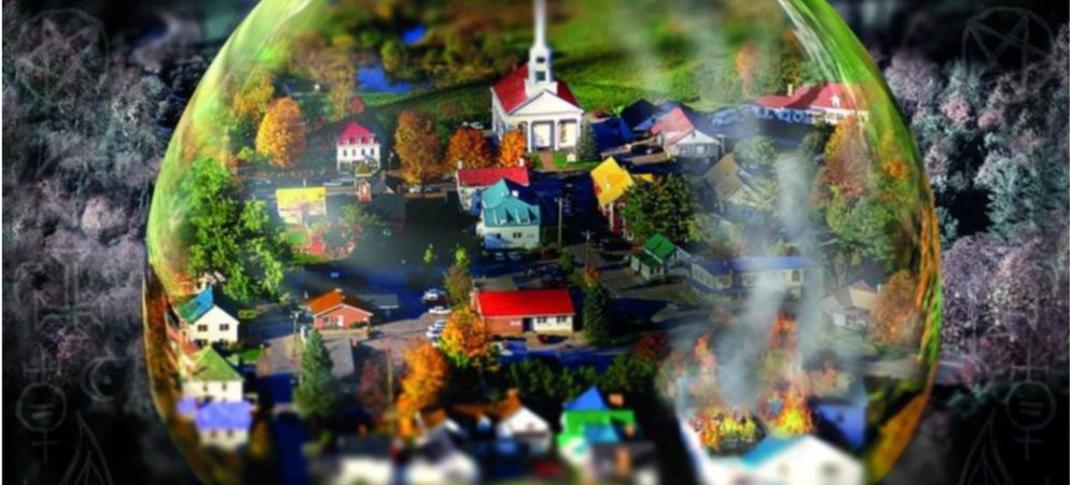 Sundance Now is one of the multiple niche titles under the larger AMC+ banner. It is part of the only streaming service that's diving up its content to serve micro-audiences rather than combine into a larger behemoth. It's also a bit of an oddity, as it was initially meant as a movie service, as is evident from its "Sundance" title. (It was launched by Redford in the 1990s as competition to AMC's homegrown film channel, IFC, and became part of the overall network in the late aughts.)  But though Sundance still gets the occasional film, in the last year or so, it's lent heavily into TV originals, ones that almost seem to be competing with another of AMC Network's streamers: Acorn TV.
Acorn TV was one of AMC Network's high-profile acquisitions of the last ten years, along with BBC America, and combined with Sundance and IFC, the four channels make an excellent base for European and Oceanic imports. But rather than folding Acorn TV into the AMC+ brand the way it did BBC America, Acorn TV has stayed its own thing. Today it remains separate from its sister networks. At the same time, AMC has turned Sundance Now into a mini-darker Acorn from which it can liberally borrow programming to stream across its various platforms.
Sundance Now's 2023 slate is similar to Acorn TV's lineup, just with darker themes. The two major titles are the Australian Totally Completely Fine and the British Sanctuary. The first, despite the name, is a six-part dark comedy editing on grief. The latter, which will probably appeal to PBS viewers more, is based on the best-selling V.V. James mystery-thriller novel of the same name where a town's "local witch" finds herself in the center of a murder case. Sanctuary stars Elaine Cassidy, from AMC+'s A Discovery of Witches, and Hazel Doupe (Into the Badlands), with Stephanie Levi-John (The Spanish Princess) and Amy De Bhrún (Line of Duty). The series is produced by James and Poldark's Debbie Horsfield, among others.
The rest of the 2023 slate is similarly like a darker version of Acorn TV programming. Gary Tieche's Clean Sweep is an Irish thriller starring Charlene McKenna (Peaky Blinders) as Shelly Mohan; a housewife married to a Garda detective, who kills her former partner in crime when he threatens to expose her dark past. SisterS stars Sarah Goldberg (Barry) and Susan Stanley (Hotel Amenities) as half-sisters born continents apart in Canada and Ireland who road trip to find their alcoholic father. And then there's Black Snow, an Australian cold-case mystery starring Travis Fimmel (That Dirty Black Bag) as Detective James Cormack.
But perhaps the most interesting is the New Zealand-set Far North, starring Temuera Morrison (The Book of Bobba Fett) and Robyn Malcolm (Top of the Lake) as real-life couple Ed and Heather from the Ahipara community, who foiled an international crime ring's largest ever deal in the Pacific. Most New Zealand-set stories that make it over here aren't gritty dramas of this nature, and Sundance Now digging into what we might call Kiwi-Noir is a new avenue of mystery thriller shows for fans to check out.
Totally Completely Fine, Sanctuary, Clean Sweep, SisterS, Black Snow, and Far North are all slated for 2023, though none have release dates yet.
---
By
for on September 15th, 2022
More to Love from Telly Visions