By
for on July 11th, 2023
'Luna+Sophie' Season 2 to Broadcast on PBS Stations in July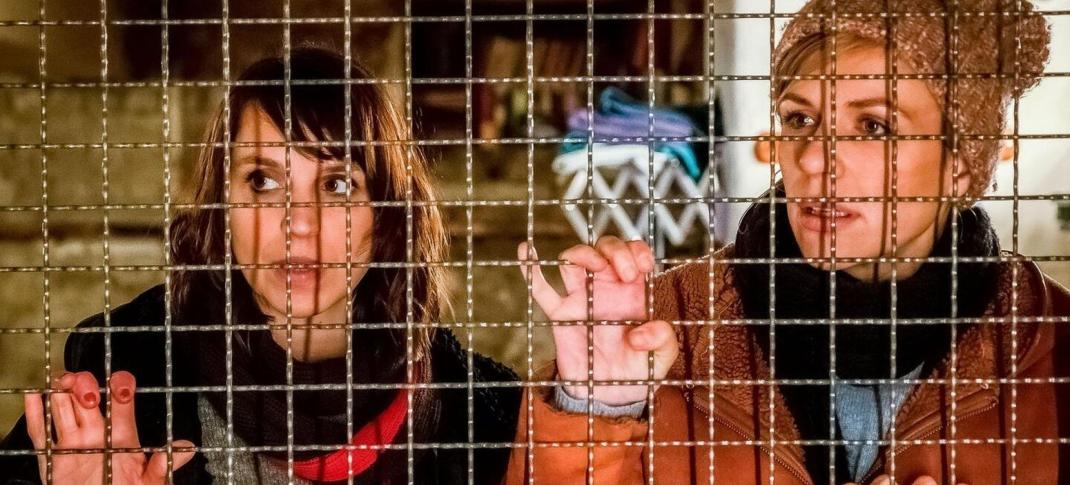 It's been over a year since Luna+Sophie, renamed from its original German title SOKO Potsdam, arrived as a binge-watch on PBS Passport in April 2022. The German language series debuted simultaneously with Annika's first season on PBS Passport, and both women-fronted police procedural series have proved popular series with members. Luna+Sophie was so popular it was among the first selected to be part of the PBS' Thursday night national schedule lineup in the fall of 2022. Now, with Season 3 having been added to PBS Passport in March 2023, Season 2 is heading for linear broadcast.
SOKO Potsdam is a spinoff of one of Germany's most popular police procedurals of all time, SOKO München. ("SOKO" stands for "Sonderkommission," which translates to "special investigative team.") München initially debuted in 1978 and only recently ended in 2020 after a 42-year run. There have been eleven spinoffs, starting with 1997's Solo für Sudmann. The rest have all followed the format of the parent program with their titles since 2001, including SOKO Leipzig, SOKO Kitzbühel, SOKO Köln, SOKO Wismar, SOKO Donau, SOKO Rhein-Main, SOKO Stuttgart, SOKO Hamburg, and SOKO Linz.
SOKO Potsdam is a relatively recent addition, launched in 2018 at the same time as SOKO Hamberg. Unlike many of the SOKO series, this one is warmer and more charming, with Caroline Erikson and Katrin Jaehne as childhood BFFs Luna Kunath and Sophie Pohlmann, who grew up together and now solve crimes together. The family atmosphere is one of the reasons it was singled out for the Walter Presents anthology series and renamed Luna+Sophie after its lead characters to separate it from its SOKO brethren. 
Like with all the SOKO series, Luna+Sophie is a mystery of the week series. Season 2's episodes include:
Fatal Attraction: Luna's father, Harald, who has been in prison for some time, believes he saw a murder in the prison, but there's no corpse and no missing person.
Diamonds and Thrills: A hostage situation develops in a jewelry store in Potsdam; two hostages are released, but the shopkeeper is left dead; there is no trace of the perpetrator.
Family Disgrace: University professor Konrad Siebold finds his wife Ariane dead in front of the house; it looks like suicide, but something seems off.
The Container: A mystery container appears unexpectedly in the middle of nowhere in Brandenburg, Germany; SOKO Potsdam gets caught up in a web of drugs, car tuning, and a handful of suspects in a murder case.
The Suicide Tree: A botany professor collapses, dead; Luna and Sophie have doubts about if it was a natural death.
The Curse of the Good Deed: A homeless man is found dead in the middle of Potsdam; shortly before, he had saved a woman from a robbery.
Ballroom Killing: When Ulrich Rehm, the head of a real estate company, is found dead, Luna and Sophie begin to investigate the tenants.
Robin Hoods: A respected lawyer is stabbed at a costume party; Sophie is on site and starts the investigation; her son Leon recognizes the suspect.
Paradise Lost: The owner of a small western adventure park is found dead.
Lost Sons Detectives find SOKO boss Henschel's son Max tied up in an abandoned cabin, and the only thing he remembers is a dead body.
Stream Now
Luna and Sophie
Luna Kunath is strong-willed but her penchant for naivety gets her into trouble.
Image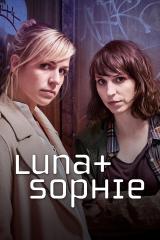 Erikson and Jaehne are joined by Hendrik von Bültzingslöwen (The Grand Budapest Hotel) and Omar El-Saeidi (Spy/Master) as their bosses, Superintendents Christoph Westermann and David Grünbaum, Michael Lott (Professor T) as Criminal Council Bernhard Henschel, Bernd Stegemann (Sealed Lips) as coroner Werner Vense, Yung Ngo (The Recruit) as forensics expert Thomas Brandner and Sönke Schnitzer (The Typist) as Robert Pohlmann.
Unfortunately, Season 3 will be the last of Luna+ Sophie, despite SOKO Potsdam heading into Season 6 in Germany. Like many police procedurals based on place instead of character, cast turnover is a common occurrence, and most of the original cast bowed out after 2021, replaced with new stars Anja Pahl as Chief Inspector Tamara Meurer and Agnes Decker as Chief Inspector Pauline Hobrecht, plus Skandar Amini as Detective Inspector Samir Amari. Those seasons could come over eventually, but they'll have to be renamed to reflect the new stars.
Luna+Sophie Season 2 will debut on some PBS stations on Thursday, July 20, 2023, at 9 p.m. ET. As always, check your local listings. All three seasons are streaming for members on PBS Passport.
---
By
for on July 11th, 2023
More to Love from Telly Visions