By
for on February 22nd, 2023
Everything British Coming to PBS Passport in March 2023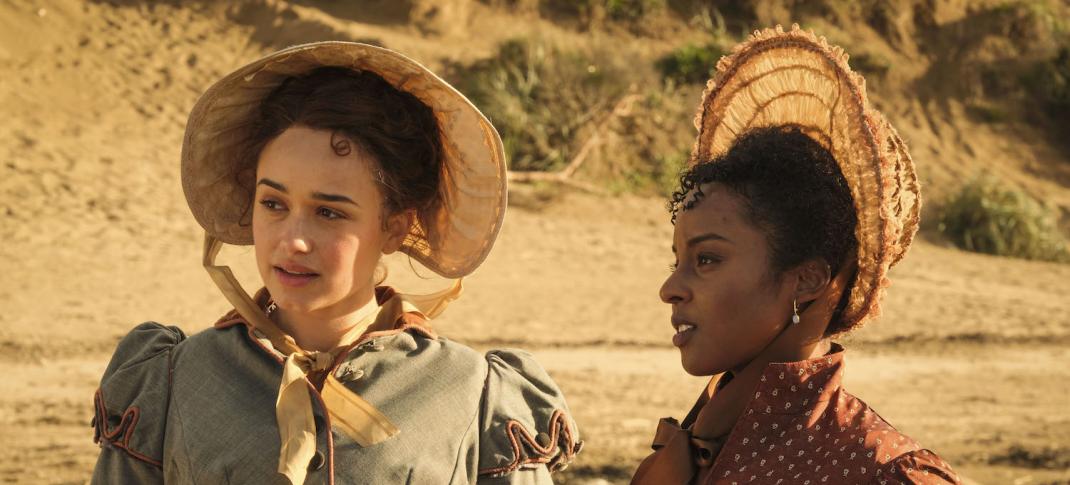 Spring arrives on March 20, but PBS will have it beat this year, with its yearly trio of Spring 2023 premieres debuting the night before on Sunday, March 19. However, linear debuts are merely the tip of the iceberg nowadays when it comes to programming, and shows are busting out all over on PBS Passport for March. Walter's Choice is roaring in with 30 titles brand new to PBS Passport over the month, including one that will air on some local PBS stations. (Though, as always, check your local listings.)
Of the spring debuts this month, the big one is the return of Sanditon, now in its final season. (Really, this time, we mean it.) PBS Passport has both Seasons 1 and 2 currently streaming with all episodes for members; those who perhaps missed out on the series when it arrived in 2020 or somehow didn't catch the shock!renewal in 2021 and the debut of Season 2 in 2022 can get caught up in time for the final season. Sanditon will debut on linear at 9 p.m. ET on most stations on Sunday, March 19, 2023.
The other significant return this month is fan-favorite Call The Midwife, which debuts Season 12 at 8 p.m. ET on the same night. Also on the way this month, there's Marie Antoinette, from the same people behind Versailles (which is available on Netflix in the U.S.). It'll debut directly after Sanditon at 10 p.m. ET. Again, local listings are your friend; check them.
Here's everything coming to PBS Passport for March 2023.
'Call The Midwife' Season 12
Call The Midwife Season 12 brings Poplar and its residents to 1968. With Sisters Hilda and Frances heading out, the midwives welcome a new nun to Nonnatus House, Sister Veronica (Rebecca Gethings). Meanwhile, Trixie and Matthew will adjust to married life as more babies are born every day. The eight-episode season debuts on a weekly release schedule on Sunday, March 19, 2023. However, PBS Passport members can already start watching, with new episodes every Sunday, arriving a month ahead of their debut.
'Face to Face' ('Forhøret') Season 2
The Danish Nordic-noir fan-favorite Face to Face (Forhøret) originally debuted on Viaplay in Denmark in 2019; however, when the first season came over to the U.K's Walter Presents, it was so popular Walter Iuzzolino's production studio, Eagle Eye Drama, made an English remake entitled Suspect. The series has aired two seasons so far, Season 3 is expected out later in 2023 on Viaplay. Season 1 originally debuted on  PBS Passport in December 2022; it adds all episodes of Season 2 on Thursday, March 2, 2023.
The other series set to debut new episodes is the French hospital drama, Nina, which ran six seasons through 2021. The first season debuted as part of Walter's Choice's January 2023 arrivals, Season 2 begins with the titular Nina having become an official registered nurse. All ten episodes of Nina's second season arrive Thursday, March 2.
Other new titles include: 
They Were Ten (Ils Étaient Dix) Season 1 
Ben 
Swoon (Eld & lågor)
Stream Now
Nina
Trainee nurse Nina faces plenty of obstacles in life. And her new boss is her ex-husband.
Image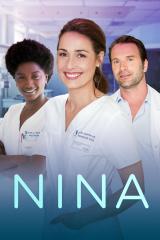 'Off Grid' ('Vite in Fuga')
Originally titled Vite in Fuga, Off Grid is an Italian miniseries that aired on Rai 1 back in 2020. The series stars Claudio Gioè and Anna Valle as Claudio and Silvia Caruana, a well-connected upper-class couple who are forced to go on the run when Claudio is accused of murder to cover up a bankruptcy scandal. The two must prove him innocent before they are discovered. All 12 episodes of Off Grid arrive Friday, March 3, 2023.
'The Paris Murders' ('Profilage') Season 4
Profilage, or The Paris Murders, was one of the more popular police procedurals on France's TF1 and crossed over to Belgian TV on RTBF in 2013. Walter's Choice brought over the first three seasons last month in February 2023. It adds Season 4 to the lineup, with another ten episodes focusing on the sweet but tough criminal psychologist Chloé Saint-Laurent (Odile Vuillemin). The show ran ten seasons before ending in 2020, so there's probably more to come. All episodes premiere on Thursday, March 9, 2023.
The other series adding new installments on March 9, is the follow-up to the February debut of the film A Murder of Crows (originally titled Der Kommissar und das Kind), which Walter's Choice divided into two parts. The sequel, Der Kommissar und die Wut, is naturally titled A Murder of Crows 2 and will arrive as a single installment as initially intended.
Other new show arrivals include:
The Wagner Method (César Wagner) Season 1
Stream Now
A Murder of Crows
Tormented by the past, haunted by the present, Martin Bruhl is still an investigator.
Image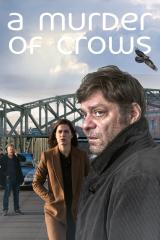 'Saving Lisa' ('Sauver Lisa')
Sauver Lisa, or Saving Lisa, is a 2021 French thriller miniseries that's actually a remake of the 2010 Japanese miniseries Mother. Caroline Anglade stars as a substitute teacher who discovers one of her students is being abused by her mother, and when the authorities refuse to act, takes matters into her own hands. All six episodes of Saving Lisa arrive on Friday, March 10, 2023.
The other series arriving on March 10 with new episodes is The Defence (Chylka) which debuted Seasons 1 and 2 in January 2023. All 13 episodes of Seasons 3 and 4 arrive in this batch. There's still a Season 5, so keep an eye out for more.
'Our Miracle Years' ('Unsere Wunderbaren Jahre')
Our Miracle Years (Unsere Wunderbaren Jahre) has been streaming on PBS Passport for a while now. The World War II-set German series is based on the novel of the same name by Peter Prange and originally debuted in 2020 on Germany's The ARD Mediathek. The series was recently renewed for another set of episodes which are set to debut on German TV in March 2023, and the show's popularity on streaming has led to it airing weekly on some PBS stations beginning Thursday, March 16, 2023 (As always, check your local listings.)
Meanwhile, several other series will debut new episodes on March 16, including fan-favorite Luna + Sophie (SOKO Potsdam), finally adding Season 3. (Seasons 1 and 2 have been on PBS Passport since April 2022.) Also, the Danish series Below the Surface (Gidseltagningen) debuts Season 2 (Season 1 arrived in January 2023).
Other new arrivals include:
Luisa Spagnoli – Queen of Chocolate (Luisa Spagnoli)
Leo Mattei – Special Unit (Léo Mattéï, Brigade des Mineurs) Season 1
The Inside Game (Jeux D'influence) Season 1
Stream Now
Luna and Sophie
Luna Kunath is strong-willed but her penchant for naivety gets her into trouble.
Image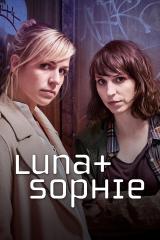 'St. Maik' (Sankt Maik) Seasons 2-3
The German comedy series St. Maik debuted Season 1 at the beginning of February 2023; the series is the rare successful foreign series based on an unsuccessful American show, Impastor. Impastor was canceled after one season, but St. Maik managed to run three before concluding. Walter's Choice is launching the two follow-up seasons as a batch drop, where Maik eventually gets caught and has to decide if he wants to stay and protect his flock or go back on the run. All 18 episodes of St. Maik Seasons 2 and 3 arrive Friday, March 17, 2023.
The final season of Sanditon will bring the many possible suitors of Charlotte Heywood (Rose Williams) in her post-Sidney love life to a grand conclusion. Her story won't be the only one the show needs to bring to a close, as Georgiana Lambe (Crystal Clarke) also has romantic loose ends to tie up. Sanditon Season 3 premieres on Sunday, March 19, 2023, and airs episodes on a weekly release schedule, but members can watch all six episodes as a full-season binge that day.
This year, the spring lineup's new title is Marie Antoinette, a British-French series produced by the BBC and Canal+. Starring German actress Emilia Schüle as the titular last queen of France before the French Revolution, the series begins when she became the Dauphine of France at 14 upon her marriage to the heir apparent, Louis-Auguste (Louis Cunningham), who becomes Louis XVI as the monarchy crumbles. The eight-episode series airs as a weekly release beginning Sunday, March 19, 2023, but members can watch the whole thing, which arrives as a complete season binge-drop the same day.
Stream Now
Call the Midwife
Call the Midwife is a moving and intimate insight into the colorful world of midwifery.
Image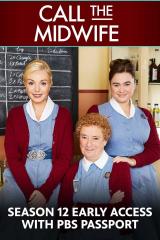 Charité is a German historical drama based on the true story of the prestigious Berlin hospital of the same name. Season 1 covered the hospital's founding in 1888 and traced its first few years; Season 2 (subtitled Charité at War) was set in World War II, and Season 3 was set in 1961 and the rise of the Berlin Wall. Seasons 1 and 2 originally came over on Netflix as a "Netflix Original" series. However, Season 3 never arrived in the U.S., as the streaming service gave up the rights in June 2022, and Walter's Choice is picking up the slack. All six episodes of Charité's first season arrive Thursday, March 23, 2023, and hopefully, Seasons 2 and 3 will follow soon.
Also arriving with new episodes on March 23: Rocco Schiavone: Ice Cold Murders (Rocco Schiavone), which debuts Season 4 (the series' last), adding its final four installments to Seasons 1 through 3, which debuted as a set in December 2022.
Other new titles debuting include:
Hunted (Traqués)
Stanley (Stanley H.)
Troubled Waters (Eaux Turbulentes) 
Besa: Blood Oath (Беса) Season 1
'All Hearts' ('Cuori') Season 1
Cuori, called All Hearts here, is an Italian series that aired on Rai 1 in the fall of 2021. The series is a 1960s-period piece medical drama set in Le Molinette hospital in Turin. It covers the creation of an artificial heart, the team of Cesare Corvara, the head physician, his wife Delia Brunello, and her ex-boyfriend Alberto Ferraris, and the love triangle that led to the first successful heart transplant in human history. Season 2 is currently in production and is expected to debut on Rai 1 in 2023. All ten episodes of the first season arrive on Friday, Mach 24, 2023.
Stream Now
Rocco Schiavone: Ice Cold Murders
A police commissioner transfers to a distant post where a murderer is at large.
Image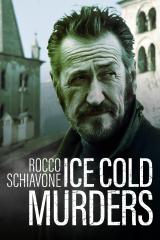 'The Chalet' ('Le Chalet')
Le Chalet, or The Chalet, is another series, French this time, initially distributed by Netflix in the U.S. after it debuted in 2018 on France 2 as a "Netflix Original." The duel timeline series is set in the insular village of Valmoline, a small town in the Alps, and focuses on two generations who live in the titular chalet. The show was never renewed, and Netflix let the rights lapse in April 2022, whereupon Walter's Choice picked it up. All six episodes of The Chalet arrive on Thursday, March 30, 2023.
Other new series debuting on March 30 include:
Redemption (Io Ti Cercherò)
The Room (La Sala)
Truth (La Verdad)
Néboa is a mystery thriller that aired on Spain's La 1 in 2020. Starring Emma Suárez and Isabel Naveira, the miniseries is set on the fictional island of Néboa. When a teenager is murdered on the first night of the 2019 entroido carnival, the death resembles two cold case murders from 1919 and 1989 that began spates of unsolved serial killings. Locals insist these deaths are the work of the local legendary wolfman, Urco. All eight episodes of Néboa debut on Friday, March 31, 2023.
Stream Now
Sanditon
The fan-favorite drama inspired by Jane Austen's final, unfinished novel.
Image
---
By
for on February 22nd, 2023
More to Love from Telly Visions