By
for on June 19th, 2023
PBS Passport's British Version of 'Before We Die' is an Overwrought Remake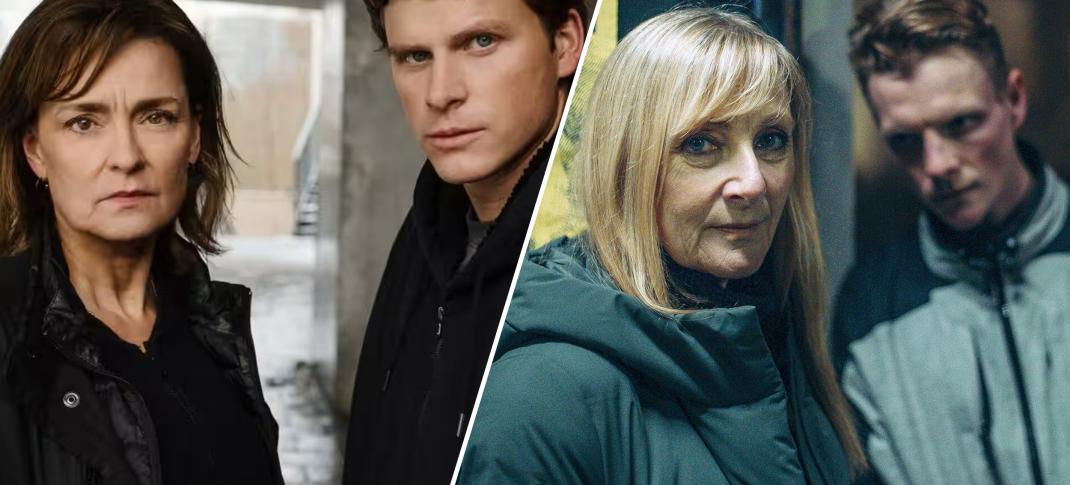 At first, it appears that the British version of Before We Die, a sometimes grim police procedural, is aiming to be a shot-for-shot remake of the original Swedish version of the same name. But instead of being a copy or even an homage, the two-season series ends up as a clumsily paced echo of a much better show. 
For a police procedural, it is still a refreshing turn for the story to focus on one main investigation for the whole series, the way Unforgotten does, rather than visit a new case in each episode (see Grantchester, Endeavour, Van der Valk). What starts as an investigation into police officer Sean's (Bill Ward) kidnapping leads to a complex web of drug cartels and police corruption. However, the way the lead character Hannah (Lesley Sharp), a police detective, learns information in the British version gives her a much more passive role than in the original. In the Swedish version, Hannah (played by Marie Richardson) is much more tenacious, driven, and clever. Sharp's Hannah is not as much a driver of the action, which diminishes our engagement with her and gives her less agency overall.
The characters don't elicit enough pathos to carry the British version, so the plot must take up those reins. Here Before We Die lucks out because it has an engrossing story with twists that keep you tuning in despite the sometimes poorly developed characters. It turns out that Sean was kidnapped by the Mimicas, a crime family running a restaurant as a front for a drug operation. Things get more complicated when we learn that Hannah's son Christian (Patrick Gibson) is newly employed there as a dishwasher and being drawn into their dealings. 
In the British version, Sharp's Hannah wears a strange half-smile through most of her performance, giving an oddly flippant air to what should be a tough, no-nonsense character. Her emotions never quite land nor feel convincing. In contrast, Swedish actress Richardson evokes a stern single-mindedness with her interpretation of Hannah, shown plainly in her on-point facial expressions and restrained acting. There are distinct differences in the characterization of other major players as well, with the Swedish cast always coming out on top.
British Hannah's lover and fellow officer, Sean, and her partner Billy (Vincent Regan) are more macho than their Swedish counterparts, sometimes to a laughable degree. Christian, in the British version, is more hot-headed compared to Swedish actor Adam Pålsson's smoldering anger. Also, the original let things unfold slowly and, in many cases, more believably. There's a moment when Sean escapes his captors — no small feat for someone who was just bound with iron chains. Who is this guy, Houdini?  It is much more convincing when the Swedish version slips out of simpler rope restraints. This is a repeating pattern where everything gets more punched up and exaggerated.
The disparity between the two versions can be boiled down to one thing: subtlety. The British version hammers its audience, trying not to leave anything up for interpretation while at the same time hitting the multiple plot points from the original in about half the number of episodes. This makes for an often frantic pace that's less interesting because it doesn't take the time to build momentum, not to mention relationships. There is a plethora of exposition, and the dialogue, in general, is clunky and unnatural. (Even the text messaging scenes are better in Swedish.) 
However, it's the conclusions of both versions of the series where the shows split, with outcomes that differ wildly. The British version offers a mostly happy ending for Hannah, stuffing in a romance angle, and parades some events that push the boundaries of believability. Also, the second season finale most assuredly feels like the end of the series. The Swedish version is more satisfying and emotionally complex, embracing a sadder outcome for its main character. It also leaves the story room to continue if the Swedish series ever comes back with a third season.
 
I highly recommend watching the original version of Before We Die and skipping the remake. But this becomes a problem when the series is somehow buried on the very service that's supposed to be promoting it. If you search PBS Passport you'll find only the British version. Are they trying to hide the original in favor of the remake? The Swedish version is part of PBS's Walter Presents collection, but even going to the Walter Presents page yields nothing. It is simply not listed in any searchable manner. Here is a direct link to watch the original series (PBS Passport subscription required): Before We Die (Swedish).
Both complete series are streaming now on PBS Passport, with the English remake airing on linear PBS stations starting Thursday, June 22, at 9 p.m. ET. (As always, check your local listings.) However, only the original is worth your time. 
Stream Now
Before We Die
DI Hannah Laing persuades a confidential informant to help solve her lover's murder.
Image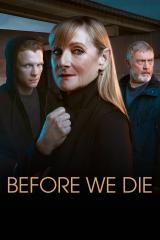 ---
By
for on June 19th, 2023
More to Love from Telly Visions