By
for on July 7th, 2023
An Atypical Delight: 'Astrid' is a Shining Star on PBS Passport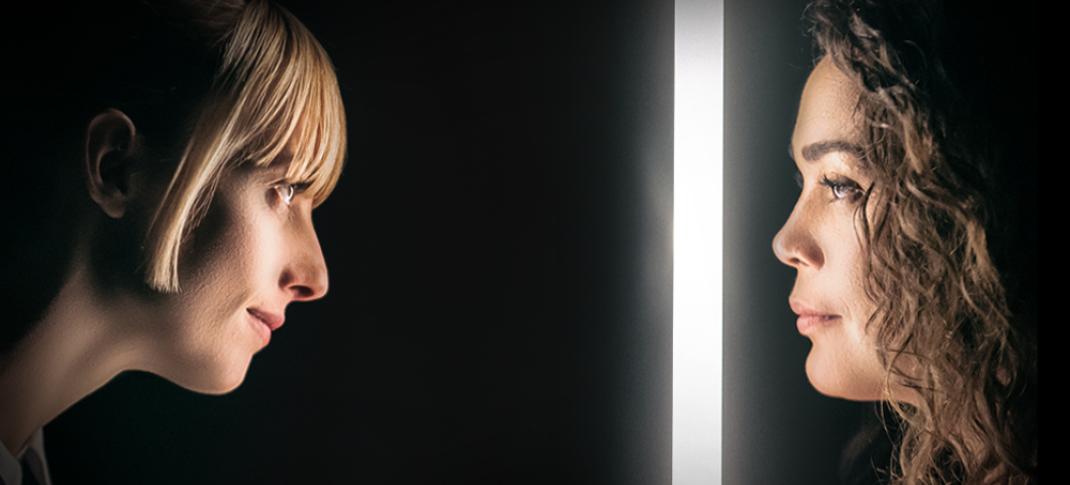 Walter Presents, the Channel 4 anthology series from the U.K. that debuted on PBS Passport just months before the pandemic, isn't marketed that heavily to Americans as part of their membership. However, there have been a few breakout hits, including the French police procedural Astrid (originally Astrid et Raphaëlle), a compelling female-led series offering a well-drawn autistic character as one of its two leads. The show is as invested in the partnership between the two leads as in telling a great murder mystery. The investigations in each episode are packed with gripping plots and interesting twists which keep the audience riveted.
The French series centers on clever and brilliant Astrid Nielsen (Sara Mortensen), a woman on the spectrum, who works in the police records department and is drawn into an active investigation by the messy but well-meaning detective Raphaëlle Coste (Lola Dewaere). The two develop a partnership in solving cases together, with Astrid continually discovering key details or connecting incidents the police investigators miss.
The series introduces Coste in the series' premiere as a bit of a wild card whose boss assigns her a seemingly ho-hum suicide case, with a clear message that it's punishment for her previous reckless behavior. However, when asked to pull the file, Astrid also supplies Coste with a past case of a suspicious death with similar circumstances. Astrid's initiative and conclusions impress Coste, who brings her on as a consultant. Astrid's data leads them to investigate both deaths as homicides. By the second episode, her incredible talent for remembering every case record she has ever read or filed makes her an invaluable asset to Coste and the police.
But Astrid's autism also makes it incredibly difficult for her to interact socially and perform "normative" behavior without burning herself out. Coste's fellow cops, especially her boss, are more than skeptical about Astrid's abilities and leery of her eccentricities. At first, Coste is the only one on the force who treats Astrid like an adult and accommodates her neurodivergence, forming a relationship built on mutual respect, despite her impulsive unpredictability exhausting her new co-worker. But working with Astrid helps tease out a patience and thoroughness Coste didn't know she had, and her passion, open-mindedness, and willingness to learn to communicate gain Astrid's trust. 
Astrid's methodology is part of the series' charm and feels authentic. Unlike other shows with autistic main characters — Sherlock, for example — Astrid's thoughts aren't given a visual representation. Her meticulous nature is expressed through actions and words. Astrid is a treasure trove of information, offering insights, often to the chagrin of the police professionals on the scene. Her unique perspective allows her to notice and expound upon seemingly-inconsequential details. To delve into a case, Astrid sets up in her "Paper Room," a private space in the records office where she can physically spread the case files on the floor to examine their patterns and evidence.
The series' respectful and realistic treatment of autism stands out. Early on, Astrid attends a support group for people on the spectrum, and their frustration with neurotypicals ("NTs") is eye-opening. It's one of the many ways the show gets the autistic experience right. Astrid's support group friends commiserate about how exhausting it is to live up to the expectations of NTs, how confusing and exasperating to communicate with people who use figurative phrasing and don't say what they mean, and how much they are made to feel like freaks and outsiders. It helps build empathy for Astrid and hopefully even raises awareness for how to better relate to autistic people in the real world.
Stream Now
Astrid
Astrid Nielsen excels at analyzing files of ongoing investigations.
Image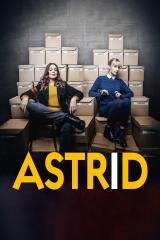 In such a character-driven show, the casting is the make-or-break moment, and Astrid knocks it out of the park. Lola Dewaere's Coste is comical, kind, and full of moxie. Paired with the stunning performance of Sara Mortensen as Astrid, this makes for a dynamite buddy story. Mortensen is especially noteworthy here: her mannerisms and speech patterns are on point, her eye contact is appropriately avoidant, and her physical tics are consistent and constant.
As a character, Astrid really brings it home; she is the reason to watch this show. She is tenacious, adorable, and often funny. She has an evident strength, and although highly sensitive, she manages to thrive in the face of trauma and grief. Her relationship with Coste is one of mutual enrichment, and it's a flag this show waves as a testament that neurodivergent people are capable of much more than they are given credit for.
Currently, two seasons of Astrid are available to stream for members on PBS Passport; the series is currently on its fourth season in France, with the chance of it being renewed for a fifth. Astrid Season 2 is planned for broadcast on PBS stations this fall. As always, check your local listings.
---
By
for on July 7th, 2023
More to Love from Telly Visions