By
for on November 16th, 2019
Guy Pearce to Star in a Dark Holiday Update of 'A Christmas Carol'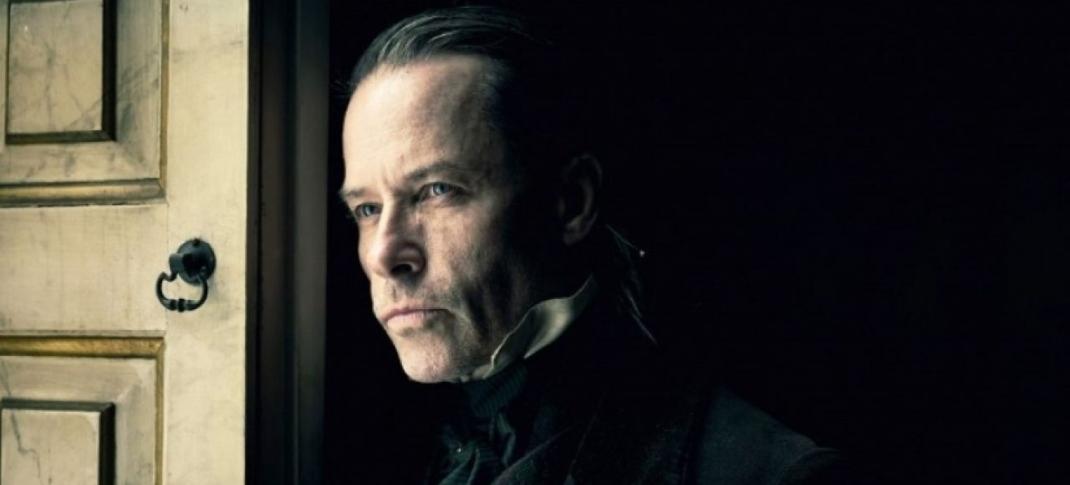 Given that there are already at least a dozen adaptations of the Charles Dickens holiday classic A Christmas Carol in the world – including versions performed by everyone from Patrick Stewart to The Muppets – it's not entirely clear that we need another. But, that's what we're getting, whether we like it or not.
The BBC and American cable network FX have teamed up to bring us this latest take on a holiday staple and, to be fair, it does look like this particular incarnation of the story is embracing something of a different interpretation.
Guy Pearce stars as Ebenezer Scrooge and it appears as if his Christmas time dark night of the soul is going to be pretty, well…literally dark.
Because this adaptation is brought to us by Steven Knight, best known these days as the mind behind the gritty and violent period drama Peaky Blinders. This three-part series has an extremely similar feel, complete with the monochromatic color palette, aggressive love of poor lighting, and a generally grimy sort of vibe.
Watch the trailer for yourselves below.
There's certainly no hopeful feel about any of this, despite the fact that we all know that A Christmas Carol is a generally uplifting story. (Or at least it is by the end.) Here, the Ghost of Christmas Past is a raggedy hulk played by Andy Serkis who seems to delight in showing Scrooge his worst misdeeds and the impact they've had on the lives of others.
"Come and look upon the evil that you did," the Ghost intones, sounding nothng like the jolly lover of life we're familiar with from other incarnations of this story.
Pearce and Serkis are joined by an all-star cast that includes Charlotte Riley, Stephen Graham, Vinette Robinson and the late Rutger Hauer. Peaky Blinders alum Tom Hardy is an executive producer alongside DeKnight, and apparently has an as yet undisclosed secret role to play in the series. (My money is on him playing the Ghost of Christmas Future, but that's just me blindly speculating. He's got the voice for it.)
"This production of A Christmas Carol will respectfully present what we believe to be a timely interpretation of a timeless story," Knight said of the show.             
So, buckle up, I guess?
A Christmas Carol will air at some point this December on BBC One in the U.K. and on cable network FX in the U.S. Are you excited to see a new take on Scrooge? Let's discuss. 
---
By
for on November 16th, 2019
More to Love from Telly Visions