By
for on January 29th, 2022
6 Charles Dickens Adaptations You Can Stream Right Now
Charles Dickens was one of the most prolific writers in English history. Not so much because of the number of novels and short stories he wrote -- though, admittedly, 15 tiles is no slouch -- for the sheer volume of each. 
But, even the most difficult sort of Dickens reader has to acknowledge the sheer scope of the man's ability. Love his works or hate them, he created some of the most famous characters in literary history, whose identities have often outgrown the books that birthed them. (After all, even if you've never read Great Expectations, you've almost certainly heard of Miss Havisham, and Ebenezer Scrooge has certainly taken on a life well outside of A Christmas Carol.) And it's the reason there are so many Dickens adaptations large and small out there in popular media. Truly, there is something for everyone! 
From the scrappy orphans of Oliver Twist to the autobiographical adventures of David Copperfield, here are six Dickens adaptations you can stream online right now.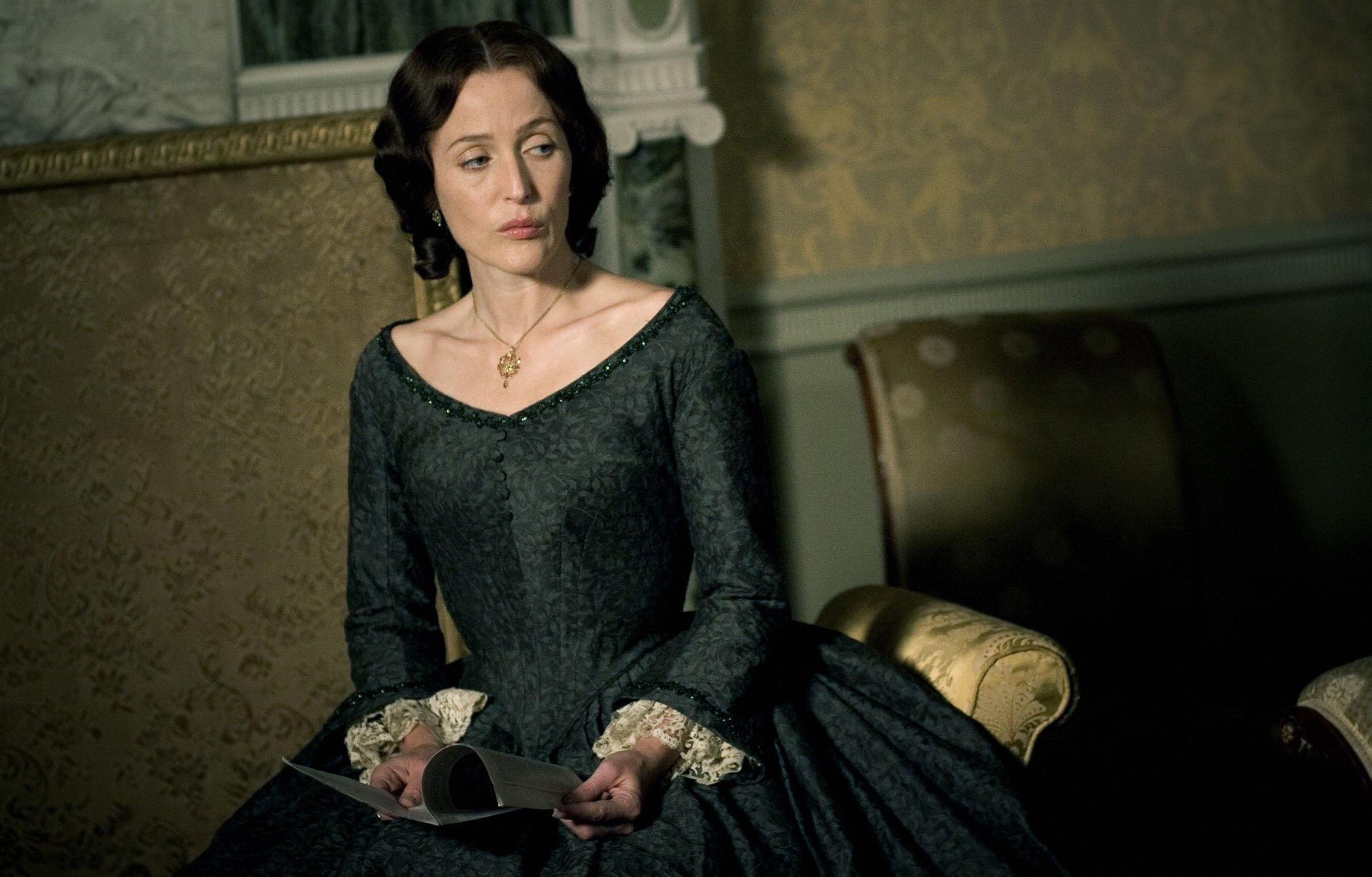 Bleak House
The 2005 adaptation of Bleak House is the sort of starry-eyed period piece the BBC is famous for, boasting a stacked cast full of familiar faces and a story that mixes traditional Dickensian melodrama with a fairly decent mystery and on-the-nose social commentary. Focused on a court case in which fortunes hang in the balance, Bleak House follows the trials and tribulations of those awaiting its outcome. 
Gillian Anderson proves her serious acting chops as Lady Honoria Dedlock, alongside a cast that includes Anna Maxwell Martin, Charles Dance, Carey Mulligan, Alun Armstrong, Catherine Tate, Burn Gorman, Micheal Smiley, and Anne Reid. 
The series was originally shown in weekly half-hour installments on the BBC, in an attempt to mimic the serial publishing style that many of Dickens' works appeared in. (Or in the way a contemporary soap opera such as EastEnders might air today.) Ultimately clocking in at eight hours, it's a remarkably faithful if somewhat plodding adaptation that manages to cover most of the book's major plots. 
Bleak House is available on PBS Passport and Britbox,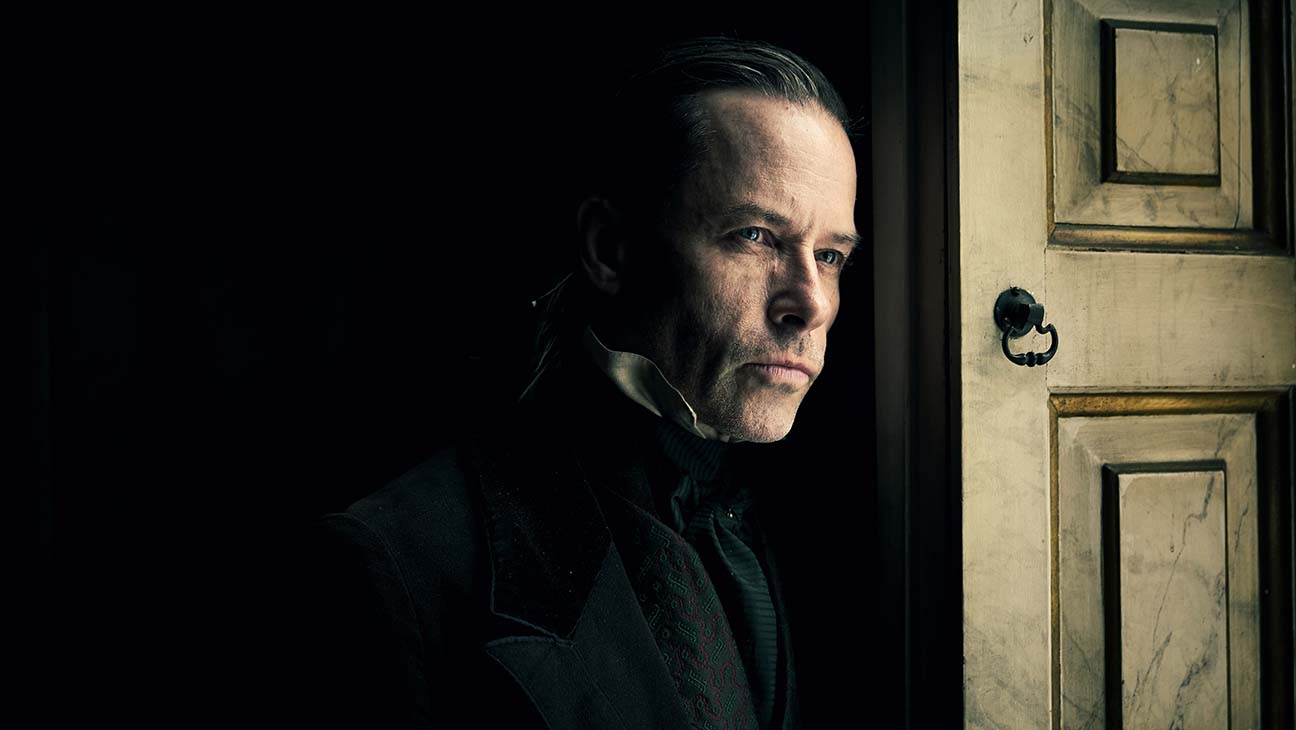 A Christmas Carol
A dark take on the popular Dickens holiday classic, this 2019 BBC and FX Networks adaptation is not your mother's A Christmas Carol. Brought to you by the creator of Peaky Blinders and starring Guy Pearce, this is a much grittier and darker tale than the traditional family-friendly version of Ebeneezer Scrooge's story we normally see.
There's plenty of coarse language, including several F-bombs, and a Scrooge who feels more like a psychopath than a misanthrope. Though much of this story is uncomfortable to watch, there's something freeing in finally seeing a version of Scrooge who is truly as monstrous as everyone claims and gives the Cratchetts full and ample reason to hate his guts.
Pearce plays his Scrooge by way of Walter White, and while the series' attempt to craft a true dark antihero out of what is, essentially, a bumbling curmudgeon, is a valiant effort, it's not a particularly comfortable watch.
A Christmas Carol is available to stream on Hulu.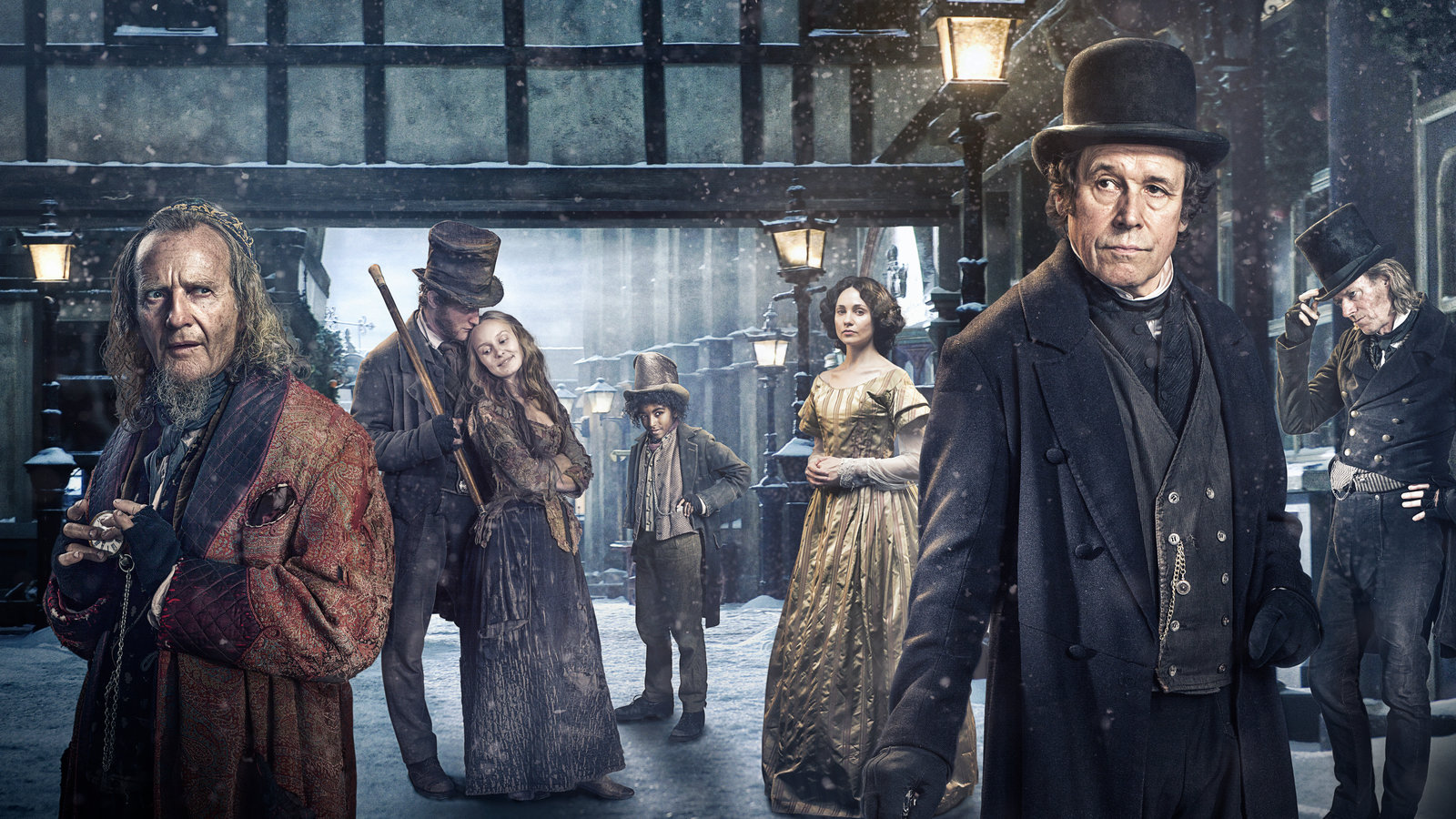 Dickensian
This 2015 series isn't an explicit adaptation of Charles Dickens' work, but rather a creative fusion of some of its most famous elements. Set within the world of Dickens' novels, Dickensian brings together several of his most iconic characters, including Miss Havisham, Ebeneezer Scrooge, Fagin, Honoria, Lady Dedlock, and more. The plot, which is less important than the fact that all these familiar faces are in a story together, involves Bleak House's Inspector Bucket investigating the murder of A Christmas Carol's Jacob Marley.
The cast is stacked with faces sure to be familiar to Anglophile audiences, including Peter Firth, Tom Weston-Jones, Tuppence Middleton, Sophie Rundle, Anton Lesser, Phoebe Dynevor, Mark Stanley, and more. 
Dickensian is available to stream on PBS Passport and Amazon Prime Video.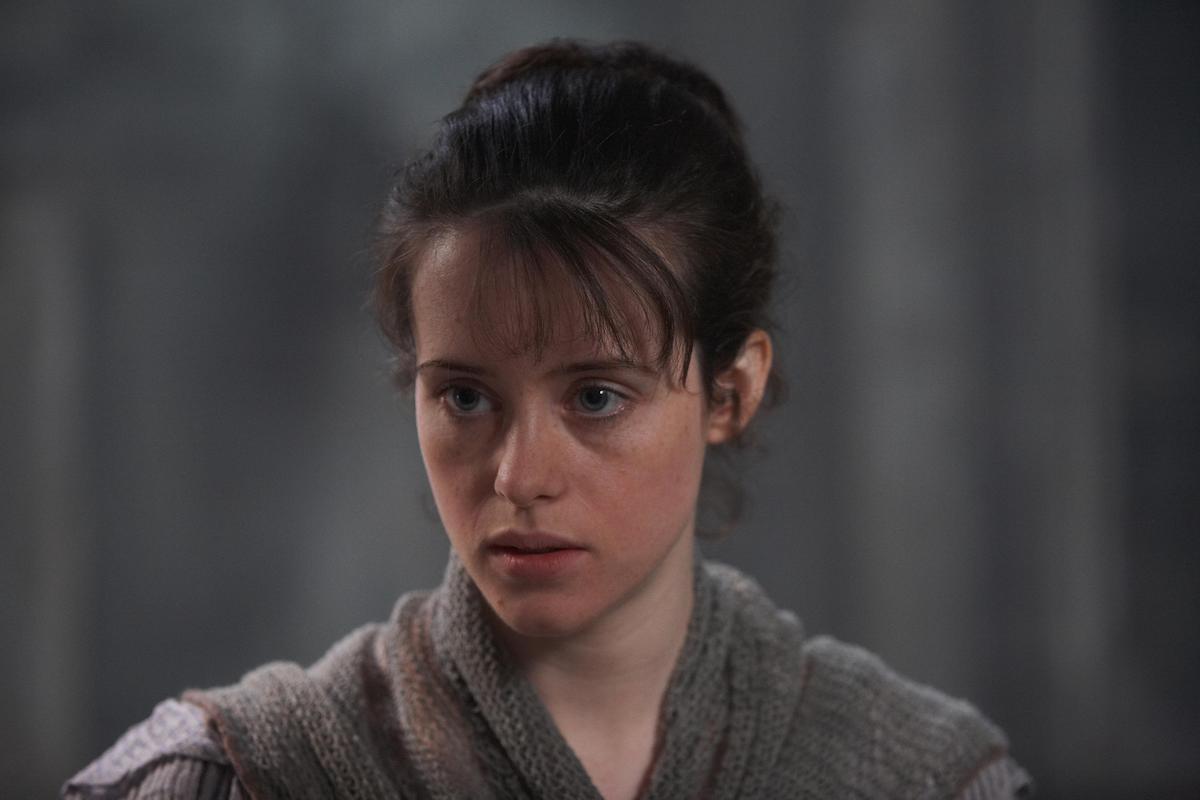 Little Dorrit
Before she became a household name playing famous British royals like Anne Boleyn in Wolf Hall or Queen Elizabeth II in The Crown, Claire Foy starred as Amy in the Emmy Award-winning 2008 BBC adaptation of Little Dorrit. Written by Andrew Davies and stacked with British acting talent, this is the rare series that features both a great ensemble and a story that's not been retold into the ground. (Look, I generally like Great Expectations. But...whew. How many do we need?)
A story of struggle, hardship, and hope in 1820s London, it follows Arthur Clennam, who has returned to England after many years abroad. Upon arriving home, his curiosity is piqued by the presence in his mother's house of a young seamstress, Amy Dorrit. Where will Arthur's quest to discover the truth leave him in the scheme of things? And where will it leave the Dorrits? 
Familiar faces in the cast include Matthew Macfadyen, Tom Courtenay, Judy Parfitt, Amanda Redman, Anton Lesser, Alun Armstrong, Maxine Peake, Russell Tovey, Harriet Walter, and Andy Serkis. 
Little Dorrit is available to stream on PBS Passport, Amazon Prime Video, and Britbox.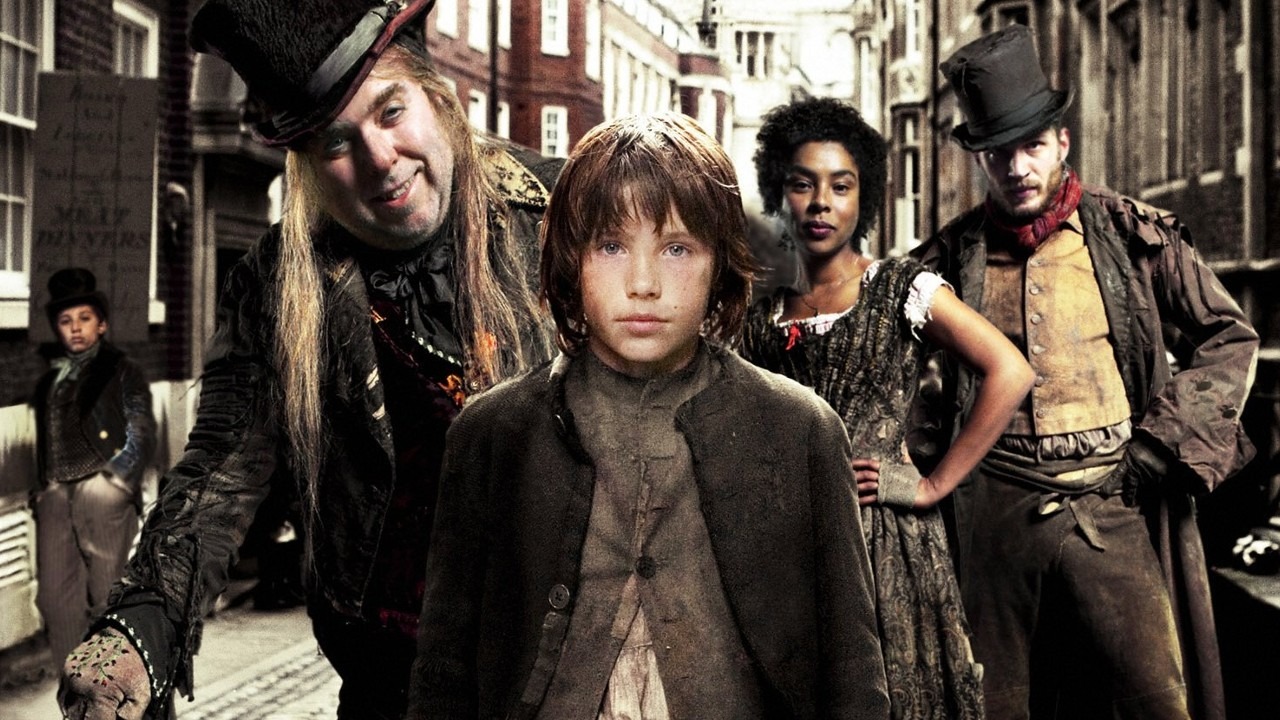 Oliver Twist
Even though the musical Oliver! is a staple production of virtually every community theater in the country, adaptations of Dicken's novel Oliver Twist are actually in rather short supply. 
This 2007 BBC version is the most recent take on the story of a lovable orphan and the urchin street gang with which he finds himself entangled and it's one that still feels remarkably fresh. From Sarah Phelps, most notable these days for her series of new  Agatha Christie adaptations, this is a version of the classic tale that isn't afraid to replace some of the cheerful varnish the story's attracted over the years with the gritty darkness of the original. 
Its cast includes everyone from Sophie Okonedo and Tom Hardy to Timothy Spall as a Fagin it's impossible to not see fifteen years later as simply a weird alternate (but equally monstrous) version of Peter Pettigrew from Harry Potter. 
Oliver Twist is available on Britbox and Hulu.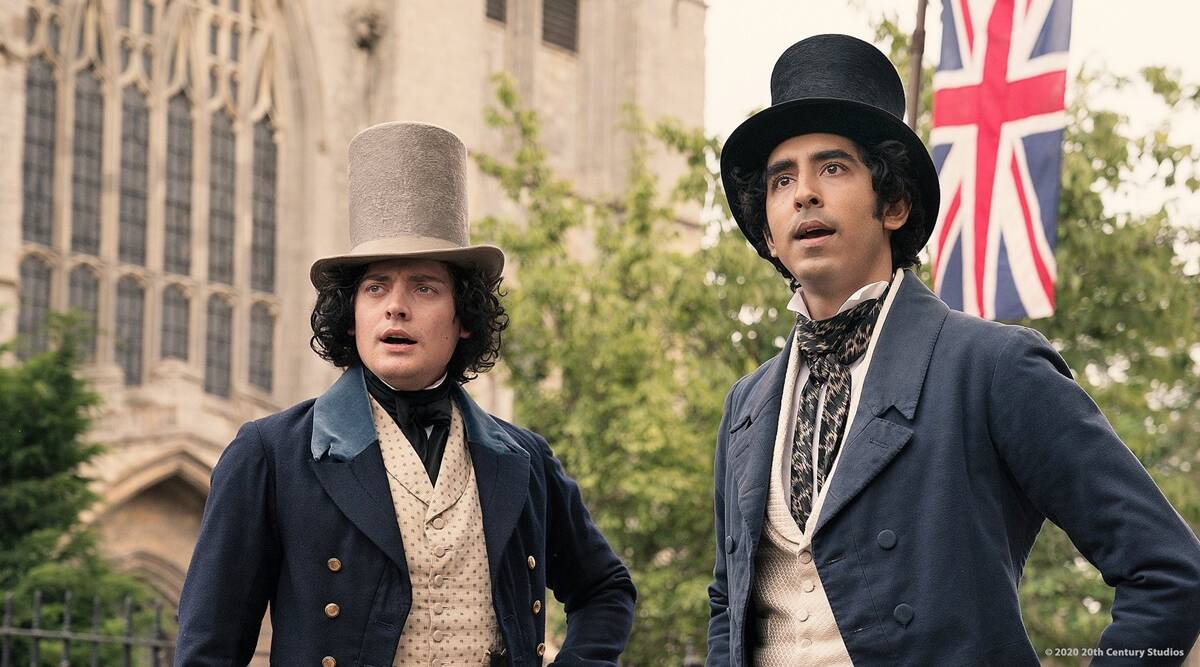 The Personal History of David Copperfield 
An exuberant, slightly revisionist, and generally more colorful take on Dickens' longest and most autobiographical novel, The Personal History of David Copperfield follows the famous story of a young boy from an impoverished orphan to a burgeoning writer in Victorian England, chronicling his everyday adventures and the people who enter and leave his life at various stages of his development. 
The Green Knight star Dev Patel plays David, alongside a stacked all-star ensemble that includes Peter Capaldi, Tilda Swinton, Hugh Laurie, Gwendoline Christie,  and Ben Whishaw (who makes a ridiculously creepy Uriah Heap.)
The Personal History of David Copperfield is available on HBO Max. 
---
By
for on January 29th, 2022
More to Love from Telly Visions