By
for on November 14th, 2022
The Trailer for 'Scrooge: A Christmas Carol' is the Oddest Musical Version This Year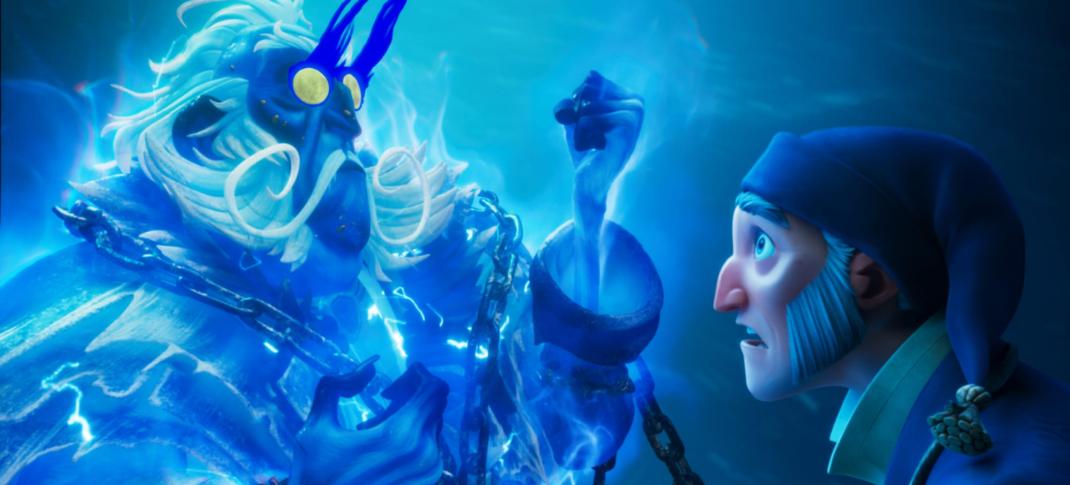 Growing up, there were three truths about the holidays. Jo is right: Christmas won't be Christmas without any presents, the Grinch's heart would grow three sizes, and Scrooge will go from asking, "Are there no workhouses?" to buying a turkey the size of Tiny Tim. While the first two of those, Little Women and The Grinch Who Stole Christmas, only get remade once a decade or so, A Christmas Carol gets new variations just about every year. This year, there are two coming to theaters before landing on streaming, but of them, it's the British-made one that takes the cake for originality.
The American one, Spirited, stars Ryan Reynolds, who lately has been leaning into the anglophilic side of his Canadian upbringing, buying Wrexham's football team and turning it into a Ted Lasso-inspired reality series, Welcome to Wrexham. It looks appropriately jollied up and modernized for American audiences. It has been turned into a musical, co-starring Will Ferrell, who will forever be remembered for his modern Christmas classic, Elf.
But the British offering, Scrooge: A Christmas Carol, goes one better. This story retelling is far more traditional, though it also leans into being a musical. However, it's also a supernatural, time-traveling, animated musical adaptation of the classic story. Sorry, Ryan Reynolds, but I think this will win in the head-to-head of which of these to stream Christmas morning.
Here's the film's official synopsis:
Charles Dickens' ageless legend is reborn in this supernatural, time-travelling, musical adaptation of the definitive Christmas story. With his very soul on the line, Scrooge has but one Christmas Eve left to face his past and build a better future. Featuring re-imagined songs from the legendary Leslie Bricusse OBE, Scrooge: A Christmas Carol is one for a new generation to sing.
And then there's the cast. Reynolds and Ferrell are all well and good, but you can't beat this lineup of British A-list talent voicing the characters. The film stars Luke Evans (The Pembrokeshire Murders) as Ebenezer Scrooge, Jonathan Pryce (The Crown) as Jacob Marley, and Johnny Flynn (Emma) as Bob Cratchit. Costars include Olivia Colman (The Favourite) as Ghost of Christmas Past, Jessie Buckley (The Woman In White) as Isabel Fezziwig, James Cosmo (His Dark Materials) as Mr. Fezziwig, and Fra Fee (Les Misérables) as Harry Huffman.
Scrooge: A Christmas Carol will premiere in theaters on Friday, Nov. 18, and then on streaming on Friday, Dec. 2, 2022.
---
By
for on November 14th, 2022
More to Love from Telly Visions