By
for on February 20th, 2023
The 'Great Expectations' Trailer Leans Into the Darker Side of Dickens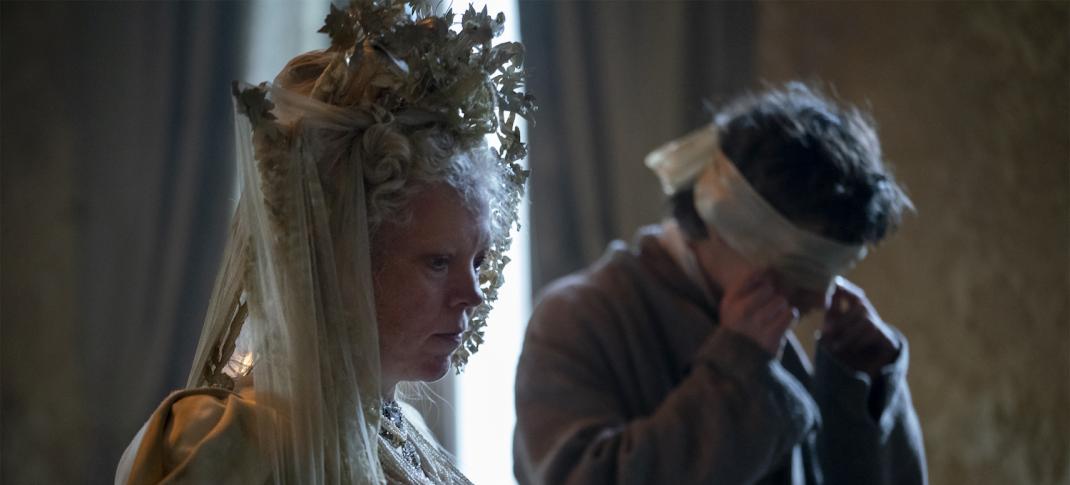 Though Great Expectations is not Charles Dickens' most frequently adapted work --- that honor goes to A Christmas Carol, which has been dramatized and remixed countless times for virtually every medium and performance genre --- but it may well be the work whose original text American audiences are most familiar with, thanks to the fact that seemingly every public school made the text assigned reading somewhere around ninth or tenth grade. It's not a particularly uplifting book despite its relatable coming-of-age narrative and a cast of colorful characters who still resonate throughout our pop culture. But, as readers and viewers, we nevertheless remained fascinated by its exploration of wealth and poverty, love and rejection. Which is why it's no surprise the story is headed back to our screens once more this Spring.
This newest adaptation hails from Steven Knight, creator of everyone's favorite period gangland drama Peaky Binders, and that 2019 FX version of A Christmas Carol which starred Guy Pearce and emphasized the story's holiday horror vibes rather than its heartwarming lessons about kindness and offering your employees a liveable wage. (Not to mention it included everything from prostitutes to child death.) The gritty strangeness of that Christmas Carol is certainly enough to make anyone wonder what Knight might do with a Dickens story that's at best a grim dark cautionary tale about the dangers of class divides featuring an overbearing misandrist who's never gotten over being left at the altar. And if the limited trailer is anything to go by, it looks like he's going all out. 
On the surface, this seems like Great Expectations does American Horror Story, a clip that unfolds with a steadily growing sense of dread, and the sort of dark, sepia-infused lighting scheme that makes everyone look a little bit jaundiced. There are ominous musical cues, quick cuts between dimly lit corridors and creepy alleyways, a threateningly fog-shrouded countryside, and, of course, Olivia Colman's strange Miss Havisham, sporting a wild headdress made of lace and flowers that may or may not actually have something quietly nesting in it. It all looks somehow lavish and tattered, dark and heartbreaking, and feels as though it's at the very least going to be a take on Dicken's classic with something new to say. 
"When I was young, I was blinded by love," Miss Havisham intones as the clip begins. "Now, look on what remains of me."
Here's the official description from FX. 
Great Expectations is the coming-of-age story of "Pip," an orphan who yearns for a greater lot in life, until a twist of fate and the evil machinations of the mysterious and eccentric "Miss Havisham" shows him a dark world of possibilities. Under the great expectations placed upon him, Pip will have to work out the true cost of this new world and whether it will truly make him the man he wishes to be.

 
Alongside Colman, Great Expectations also features Fionn Whitehead (Dunkirk) as Pip and Shalom Brune-Franklin (Line of Duty) as Estella. The ensemble cast includes Ashley Thomas (The Ipcress File), Johnny Harris (The Salisbury Poisonings), Hayley Squires (The Essex Serpent), Owen McDonnell (Killing Eve), Trystan Gravelle (Baptiste), Rudi Dharmalingam (The Lazarus Project), Tom Sweet (Gunpowder), Laurie Ogden (The Colour Room), Chloe Lea (Dune), and Matt Berry (What We Do In The Shadows). 
The six-part limited series premieres Sunday, March 26, 2023, on Hulu under the FX banner with two episodes, followed by weekly releases. Knight's A Christmas Carol is currently streaming on Hulu. 
---
By
for on February 20th, 2023
More to Love from Telly Visions