By
for on February 8th, 2023
FX Announces 'Great Expectations' Debut Date For Dickens' Birthday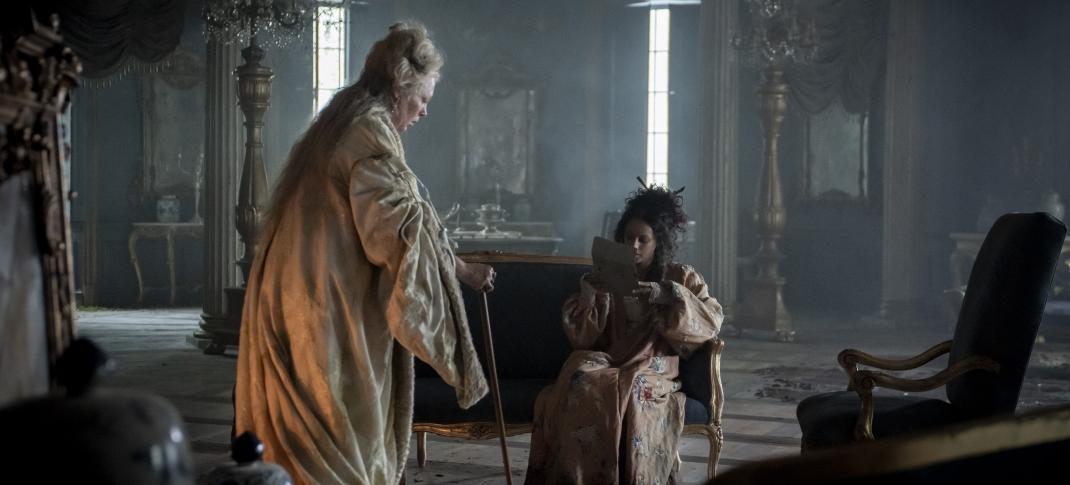 Charles Dickens may not quite have the sheer span of centuries as Shakespeare does, but as one of England's most famous writers, his estate isn't letting a little thing like "born ~200 years after Shakespeare died" get in the way of that. Give us a couple hundred more Christmases, and there will probably be about 400 more Christmas Carols adaptations. Though that is the most well-known of Dickens' works, there are at least two dozen more to cover. For his 211 birthday, FX announced the debut date for Great Expectations, while Concourse Media announced Australian filmmaker Luke Sparke is set to direct the Dickens mashup epic adventure Shadow Chasers.
Great Expectations has been on the radar since it was announced in early 2022 as a joint venture between the BBC and FX. Most assumed it would aim for Christmas since the last FX and BBC Dickens co-production was A Christmas Carol. However, Christmas came and went without any news, and FX chairman John Landgraf seemed to think the BBC was waiting until summer to debut the series, which FX will air day and date on Hulu. However, it seems the wait won't be quite that long, as BBC One (and therefore FX) will debut the series on Sunday, March 26, 2023.
For fans of Dickens, the title Shadow Chasers will be confusing, as it does not match any of the titles of his novels or short stories. Instead, the film is a "modern and fresh take," which mashes up Charles Dickens' most famous works. It will include notable characters like A Christmas Carol's Ebenezer Scrooge and Jacob Marley, who team up with the titular character from Oliver Twist and a teenaged Dickens to save London from a supernatural threat.
Along with a release date, the newly released key art features Miss Havisham ensnaring Pip and Estella in the headdress she still wears from her wedding that never was. Entangled in Miss Havisham's bitter web are memorable elements from the tale, including the decaying Satis House, clocks stopped at 20 minutes to nine, and the prison ship and manacles that led Magwitch to Pip, thus beginning the story of Dickens' beloved Great Expectations.
Here's the Great Expectations synopsis:
Great Expectations is the coming-of-age story of "Pip," an orphan who yearns for a greater lot in life, until a twist of fate and the evil machinations of the mysterious and eccentric "Miss Havisham" shows him a dark world of possibilities. Under the great expectations placed upon him, Pip will have to work out the true cost of this new world and whether it will truly make him the man he wishes to be.
Olivia Colman (The Crown) stars as Miss Havisham, with Fionn Whitehead (Dunkirk) as Pip and Shalom Brune-Franklin (Line of Duty) as Estella. The series co-stars Ashley Thomas (The Ipcress File), Johnny Harris (The Salisbury Poisonings), Hayley Squires (The Essex Serpent), Owen McDonnell (Killing Eve), Trystan Gravelle (Baptiste), Rudi Dharmalingam (The Lazarus Project), Tom Sweet (Gunpowder), Laurie Ogden (The Colour Room), Chloe Lea (Dune), and Matt Berry (What We Do In The Shadows). 
Steven Knight (Peaky Blinders) wrote all episodes and executive produced alongside Tom Hardy and Ridley Scott, who also produced his A Christmas Carol. Brady Hood (Endeavour) and Samira Radsi (Knightfall) split helming duties across the six episodes.
Great Expectations will premiere Sunday, March 26, 2023, on Hulu under the FX banner with two episodes, followed by one episode a week to follow. Shadow Chasers does not have a premiere date set as yet.
---
By
for on February 8th, 2023
More to Love from Telly Visions