By
for on December 27th, 2022
Everything British Streaming on PBS Passport in January 2023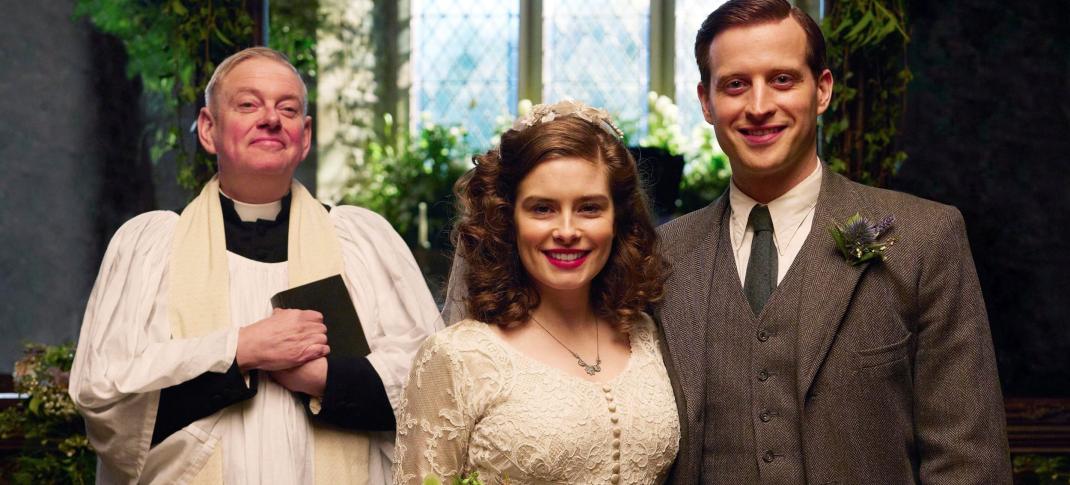 It's a new year for the world and a new year of shows on PBS and PBS Passport. Since the debut of Downton Abbey Season 2 in 2012, January has been *the* place for Masterpiece's PBS premieres, from period piece dramas like Victoria and Sanditon making their debuts there. Since 2021, it's also been the home of All Creatures Great & Small, sometimes paired with Miss Scarlet & the Duke and sometimes paired with Vienna Blood. This year, all three have Season 3s coming as a pack on linear, which means all three are on streaming simultaneously.
Miss Scarlet Season 3 got an early streaming release on PBS Passport starting back at Thanksgiving 2022, and all six episodes remain streaming through its linear run in January and February. But Masterpiece shows aren't the only thing on PBS Passport; upstart Walter's Choice has been gaining on the old stalwart. December 2022 saw the first serious wave of titles from the foreign language anthology series. January 2023 will continue the trend, with 23 titles arriving this month from all over Europe, with hit shows from Germany, France, Italy, Poland, and others.
Here's everything arriving on PBS Passport to stream for January 2023.
'From Vienna: The New Year's Celebration 2022'
New Year's Day will kick off with Great Performances and a sort-of British episode, From Vienna: The New Year's Celebration 2022, hosted by everyone's favorite Paddington BFF Hugh Bonneville, ring in the new year in Austria at the Musikverein with the Vienna Philharmonic and a concert of waltzes by Strauss and more under the baton of guest conductor Daniel Barenboim. It streams starting January 2 on both PBS Passport and the PBS App.
'Love, Inevitably' ('Lejos de Ti')
Walter's Choice kicks off the month with a co-produced hit between Italy and Spain, Love, Inevitably (Lejos de Ti), which debuted in 2019 with eight episodes and was such a hit that a mini-follow-up was commissioned, adding a two-episode coda to the tale in 2021. The international romcom features Megan Montaner as Flamenco dancer Candela from Seville and Alessandro Tiberi as Massimo, a businessman from Rome, who can't stop having visions of each other after a chance meeting at the Prague Airport. All episodes drop on Thursday, January 5, 2023.
Also arriving that day:
The Blood Pact (Klem) Seasons 1-3
The Mountain Detective
The Half Brother (Halvbroren)
Angel of Death (Szadz) Season 1
Stream Now
Miss Scarlet and the Duke
Kate Phillips (Peaky Blinders) stars in a six-part mystery.
Image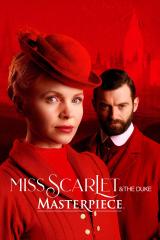 'The Yorkshire Vet' Seasons 1-3
The first three seasons of the reality series The Yorkshire Vet, inspired by the James Herriot All Creatures Great & Small books, come to PBS Passport just ahead of the debut of the rebooted series' Season 3. With 28 episodes in all, this real-life look at what it takes to be a vet in Yorkshire in the 21st century is a perfect appetizer ahead of the period piece drama's return. All 28 episodes arrive on New Year's Day, January 1, 2023.
'All Creatures Great & Small' Season 3
The beloved hit set in the Yorkshire Dales is back for a third season. All Creatures Great & Small is heading into 1939, and the possibility of a return to war the only way it knows how, by focusing on the love story of James and Helen, and their upcoming nuptials. All six episodes, plus the Christmas special tacked on as a finale, arrive on the same day as the show's linear debut, Sunday, January 8, 2023.
Stream Now
All Creatures Great And Small
James Herriot's adventures as a veterinarian in 1930's Yorkshire get a new TV adaptation.
Image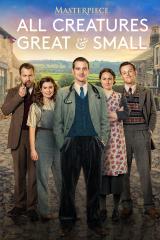 Vienna Blood was delayed by a year between its first season in 2020 and its second in 2022. However, the odd couple detective series has found its footing and will return for Season 3 on time, at its usual 10 p.m. ET airing, with the show's three feature-length episodes divided into six 45-minute installments. Thankfully, you can watch the episodes back to back as originally intended on PBS Passport, when all six arrive the same day as the linear premiere, Sunday, January 8, 2023.
'The Ranger On the Hunt' ('Jonas Waldek')
Walter Choice's arrivals for mid-month kick off with its own man-taking-care-of-animals series, The Ranger (also known as The Ranger - On the Hunt). Originally titled Jonas Waldek, the German series first began in 2018 as Jonas (Philipp Danne) returns home from Canada to work as a park ranger, taking care of visitors and nature while also acting as law enforcement, firefighter, and mountain rescuer alongside his love interest, biologist Emilia (Liza Tzschirner). PBS calls all eight episodes arriving Thursday, January 12, as "one season," but it's actually four two-part miniseries aired yearly from 2018-2022.
Also premiering that day:
The Same Sky (Der Gleiche Himmel) 
Sins of the Fathers (Odwróceni. Ojcowie I Córki)
Tunnel of Dreams (Gotthard)
Amsterdam Undercover (Der Amsterdam Krimi) Season 1
Hotel Sacher (Das Sacher In Bester Gesellschaft)
'Seaside Hotel' ('Badehotellet') Season 9
Walter's Choice's original stateside hit, Seaside Hotel (Badehotellet), returns in January ahead of a linear airing on most PBS stations later in the spring. Season 9, the latest in the series, aired on Danish television in 2022, and Walter's Choice getting all episodes here in the first month of 2023 marks the fastest turnaround from one side of the pond to the other thus far for the show. All episodes of Season 9, which takes the show up to the end of World War II and 1945, will be available to stream starting Saturday, January 14, 2023.
Stream Now
Seaside Hotel
Seaside Hotel is a story about the guests and staff at a beach hotel by the North Sea.
Image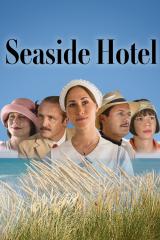 The award-winning Estonia series Litsid literally translates as The Whores, but Walter's Choice and PBS have renamed the series after the show's lead, Mrs. Kukk (Merle Palmiste), aka Madame K. The 1940s period piece is set in Estonia's capital, Tallinn, and recounts WWII through the eyes of the people working at and frequenting Madame K's elite brothel, as the country declares neutrality only to be repeatedly invaded and occupied, first by Stalin, then by Nazis, before ultimately being annexed into the USSR. All episodes arrive Thursday, January 19. 
Other series arriving that day include:
The Defence (Chylka) Seasons 1-2
The Time In Between (El Tiempo Entre Costuras)
Sisters 1968 (Systrar 1968)
The Empress (Maria Theresia)*
*This German five-part 1700s-set miniseries was originally titled Maria Theresa and released in 2021. Despite the retitling, it is not to be confused with the *other* German series, The Empress (Die Kaiserin), the 1800s-set six-part 2022 Netflix series.
'Paradise' ('Il Paradiso Delle Signore') Season 1
The final batch of Walter's Choice series arriving in January is headlined by the popular Italian series Paradise (Il Paradiso Delle Signore). The series is loosely based on Emile Zola's 1883 novel Au Bonheur des Dames and was originally launched in 2015, starring Alessandro Tersigni as Vittorio Conti and Giuseppina Buscemi as Teresa Iorio. But the period piece romance between a poor girl from the South of Italy and her refined Milanese boss proved so popular it expanded from 20 episodes in Seasons 1 and 2 to 160-180 episodes a year, and Season 7 will debut in 2023. PBS is starting with the first season, with 10 episodes arriving Thursday, January 26, 2023.
Also arriving that day:
Remember (Souviens Toi)
Angela (Come Una Madre)
Nina Season 1
Witnesses Season 1
Below the Surface (Gidseltagningen) Season 1
Stream Now
Vienna Blood
Dr. Max Liebermann and DI Oskar Rheinhardt team up to solve mysteries in 1900s Vienna.
Image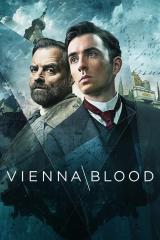 ---
By
for on December 27th, 2022
More to Love from Telly Visions