By
for on November 29th, 2022
Everything To Stream on PBS Passport For December 2022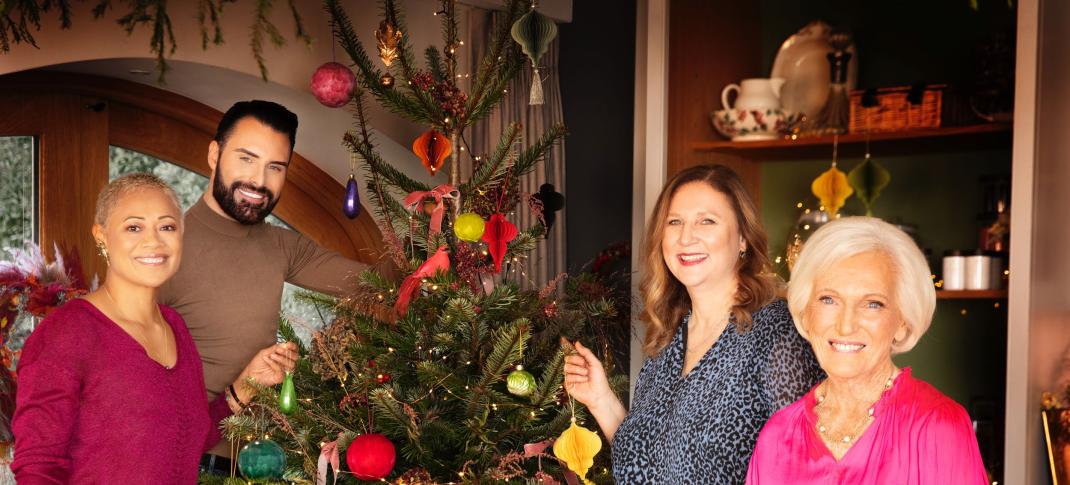 The holidays are officially here, with Black Friday, Small Business Saturday, Cyber Monday, and Giving Tuesday all inundating our inboxes. With the significant holidays spread across the December landscape, it's the time of year when everyone gets into the Very Special Episode action. Marathons of Christmas-themed editions of TV shows (and a few Hannukah and Kwanzaa ones tossed in for good measure) are all over the dial and the streaming landscape, and PBS is no exception, with holiday-timed releases coming to PBS Passport and the PBS app.
December at most local PBS stations means pledge drive time, and as Telly Visions is a product of one of them (Washington DC's WETA), we here will be doing the same. While the PBS App contains lots of free content for everyone, PBS Passport is an additional member benefit that comes with pledging at the $5/month level (or $60/a year), a streaming extra that you'll get along with the standard mug-and-tote bag. While this list will highlight the significant arrivals of the month, it's not the only stuff you'll find to stream on PBS Passport. It has everything from old favorites like Downton Abbey to new hotness Magpie Murders, plus tons of foreign language series from the Walter's Choice collection.
So do yourself and us a solid, donate today, keep Telly Visions going so we can keep making all this great content for your eyes and ears, and check out what's new on streaming this month.
'Miss Scarlet & The Duke' Season 3
A surprise drop on Thanksgiving Day less than a week after Season 2's finale, Miss Scarlet & The Duke Season 3 is already waiting for everyone to stream on PBS Passport this December ahead of its January 2023 debut. Get a head start on Eliza's next batch of cases, and find out how William is managing after deciding not to take the job in Glasgow. All six episodes of Season 3 are streaming now.
'Call The Midwife' Holiday Specials 2018-2021
Also arriving unannounced at the end of November, PBS Passport is reviving up for the return of Call The Midwife for its annual Holiday special tradition, which will kick off the new stories coming in Season 12 this March. The last four holiday specials, starting from Season 8 onward (2018-2021), are streaming now through the beginning of January so fans can get festive. 
'The Wall (La Faille)' Season 1
PBS Passport pulls its content from everywhere, from your local PBS station to national broadcasts like Masterpiece. It also has tons of shows from the anthology series Walter's Choice, which brings the best of hit foreign language shows to English-speaking viewers in the U.K. and U.S. December is a busy time for the series, as it has a plethora of titles arriving, with new batches every Thursday starting December 1.
For the opening week of Walter's Choice arrivals, we're highlighting The Wall (La Faille), Season 1, a French-Canadian series noir mystery that stars Isabel Richer as Detective Sergeant Céline Trudeau, sent up to the mining town of Fermont from Quebec City to investigate the murder of a sex worker. The series is ongoing with a third season recently premiering on French streamer Club Illico. So far, Walter's Choice is only bringing the first, but there's a good chance the next seasons will follow soon.
Other arrivals on Thursday, December 1 include:
The Vanishing (Das Verschwinden)
All the Sins (Kaikki synnit) Season 2
What the Future Holds (El Día de Mañana)
Bauhaus (Lotte am Bauhaus)
'Rocco Schiavone: Ice Cold Murders' Seasons 1- 3
The Italian series Rocco Schiavone: Ice Cold Murders is the highlight of the second batch of Walter Choice arrivals. Based on the detective novels written by Antonio Manzini, actor Marco Giallini stars as the cranky and unorthodox detective Rocco Schiavone, who is rudely transferred from his hometown of Rome to a small mountain station in the middle of nowhere to catch a serial killer. The series, which started in 2016 is ongoing, with Season 4 premiering in 2021. PBS Passport with have the first three debuting Thursday, December 8, along with these others:
Box 21 (Roslund & Hellström: Box 21)
Face to Face (Forhøret) Season 1
The Judgment (De Veroordeling)
Presumed Guilty (Presunto culpable)
'La Otra Mirada' Season 2
One of the biggest of the Walter's Choice titles currently on streaming, La Otra Mirada (A Different View), returns with a new season. The Spanish drama television series is set in 1920s-era Seville at a young ladies' academy and stars Patricia López Arnaiz as Teresa Blanco Sánchez, a new teacher with progressive ideals whose arrival clashes with the school's long tradition of doing things "the old way." All episodes of Season 2 arrive Friday, December 9.
German period piece Der Club der Singenden Metzger (The Master Butchers Singing Club) is the highlight of this week's Walter's Choice arrivals. The series title has been shortened to The Master Butcher, which considering Walter's Choice's predilection for murder, would suggest this is a story about a serial killer. But it's one of the few that's not a mystery; instead, it's based on the Louise Erdrich novel about a young German couple in the 1910s who immigrated to North Dakota. The two-part drama arrived with both episodes Thursday, Dec. 15, along with:
Seizure (Besatt)
Silent Hunt (Police Call 110) Season 1
The Last Wave (La Dernière Vague)
The Nordic Murders (Der Usedom-Krimi)
Stream Now
Miss Scarlet and the Duke
Kate Phillips (Peaky Blinders) stars in a six-part mystery.
Image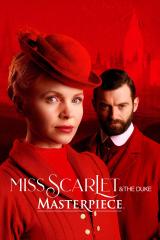 'Mary Berry's Ultimate Christmas'
Freed from judging bakes in tents, Dame Mary Berry is coming to BBC One and PBS with Mary Berry's Ultimate Christmas, a special where she and three friends guide us in the art of making a fool-proof Christmas dinner. Packed with her classic recipes for a delicious three-course feast, the one-hour special will include prepping, shopping, and planning so the holiday itself can be a stress-free day for everyone. The special airs on most PBS stations on Monday, December 19 at 9 p.m. ET, and streams starting the same day.
The Bulgarian series (D)evil's Throat (Djavolskoto Garlo/Дяволското гърло) is the main highlight of the offerings arriving from Walter Choice ahead of the big holiday weekend. This contemporary mystery drama, set at the height of the Turkish refugee crisis in Bulgaria, stars Teodora Duhovnikova and Vladimir Karamazov as a National Security agent and a local cop trying to unravel a murder among the refugees before things in the small backwater town turn ugly. All 12 episodes arrive Thursday, December 22, along with these others:
Under Suspicion (Bajo Sospecha) Seasons 1-2
Witch Hunt (Heksejakt)
True North (Les Pays d'en Haut) Season 1
1864 
'Call The Midwife' 2022 Holiday Special
The technical kick-off to Call The Midwife Season 12, where life in Poplar "returns to normal after the tragic train crash," and features a festive talent show premieres day and date on both sides of the pond for Christmas, with the special arriving on BBC One only a few hours before it debuts stateside at 9 p.m. ET on most PBS stations. The one-hour special will start streaming the same day and be available through the first week of January.
Finally, the French detective series Agathe Koltès is the highlight of the Walter's Choice debuts at the end of the month. The series stars Philippine Leroy-Beaulieu as the titular detective, who at 50 goes to work for her estranged daughter, Hortense Gélinet (Mathilde Sirach), who has eclipsed her mother in the field and wants to keep their relationship a secret from their co-workers. Though the show technically has only one season, it actually aired in dribs and drabs in two-episode bouts from 2016-2019. All ten of those episodes (five cases in all) arrive Thursday, December 29, along with:
Dresden Detectives (Tatort) Season 1
Le Monstre
The Adulterer (Overspel) Season 1-3
---
By
for on November 29th, 2022