By
for on November 17th, 2022
'Miss Scarlet and the Duke' Season 3 Will Get an Early PBS Passport Release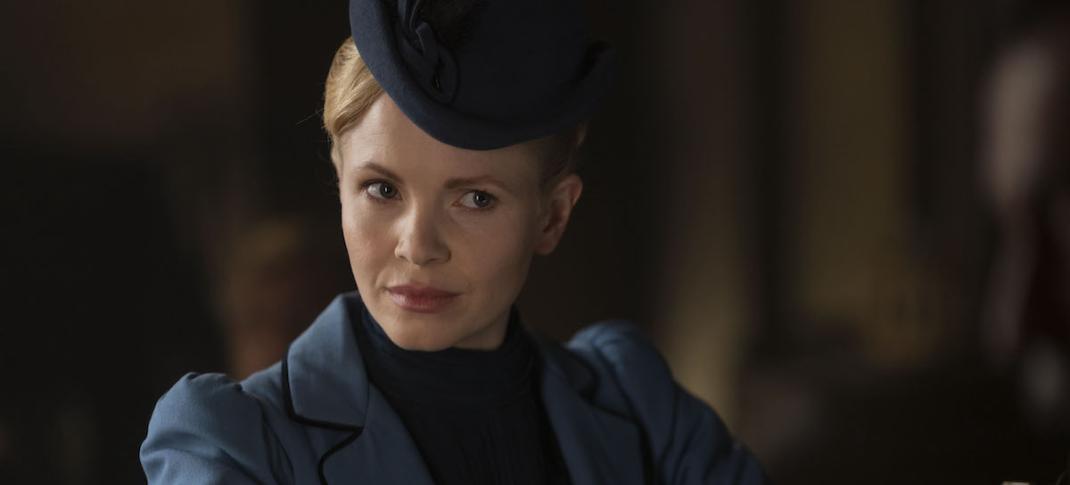 When PBS Masterpiece announced earlier this year that Season 3 of the popular mystery series Miss Scarlet and the Duke would arrive on our screens just a scant two months after the conclusion of its second, fans were over the moon — and rightly so! Thanks to a delayed renewal and U.K. lockdowns, nearly two years passed between the debut of Seasons 1 and 2. Viewers were relieved the wait for the next installment of our favorite female private detective Eliza Scarlet and Scotland Yard detective William "The Duke" Wellington, would not be nearly as long
But it turns out the wait is even shorter than viewers knew. PBS Passport members will have the exclusive opportunity to binge Season 3 early on streaming — weeks before it airs—beginning November 24, 2022, on Thanksgiving Day. A member benefit offered to those who support their local PBS stations, PBS Passport already provides members access to thousands of hours of programming online, plus fun extras like early binge opportunities for new shows and access to fan favorites like full seasons of Walter's Choice imports and other popular dramas.
Miss Scarlet fans have already been able to stream all of Season 2 since the first episode's premiere without waiting for weekly linear airings. However, the early availability of Miss Scarlet and the Duke Season 3 is something new and a Very Big Deal for Masterpiece fans everywhere. (Not to mention a perfect opportunity for you to **cough cough** help support Telly Visions in the process **cough cough.**)
Stream Now
Miss Scarlet and the Duke
Kate Phillips (Peaky Blinders) stars in a six-part mystery.
Image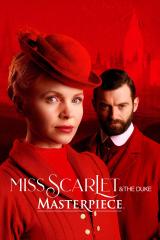 "With its lighthearted charm and irresistible cast, Miss Scarlet and the Duke quickly won over our audience," Masterpiece executive producer Susanne Simpson said in a statement. "We hope viewers will enjoy the pair's latest exploits by binging on Season 3 during the holidays."
Miss Scarlet Season 3 will also arrive early for those who subscribe to the Masterpiece channel on Amazon Prime Video, though it won't be all episodes at once. Instead, Season 3 will follow a weekly release format on the Prime Video channel, beginning Thanksgiving Day, with one episode a week to follow through the end of December.
Given that the Miss Scarlet Season 2 finale is set to air this weekend, we know very little about what Season 3 will involve when it arrives in January. (But, I think it's safe to say that there's no way William's moving to Scotland and we all know it.)
The Masterpiece Season 3 description is as generally vague as you might expect, though it does hint at a possible new love interest for the Duke that might shake things up for our titular pair.
Eliza finds herself in fresh and surprising mysteries, ranging from a disappearing magician to police corruption, as she struggles to build her detective agency. Growing competition from a rival agency creates new problems, and all the while she is still juggling her relationship with Inspector William Wellington, the Duke. And she has a new challenge on that front: a beautiful woman from her childhood has caught the Duke's eye.
Stars Kate Phillips and Stuart Martin will return for Miss Scarlet's third season, alongside Ansu Kabia as Moses, Cathy Belton as Ivy, Simon Ludders as Mr. Potts, Helen Norton as Mrs. Parker, and Jessie Cave as her niece Hattie. Evan McCabe will be back as the Duke's new protege, Detective Oliver Fitzroy, and Felix Scott will also reprise his role as Eliza's new investigative rival Patrick Nash.
All episodes of Miss Scarlet and the Duke Season 3 will be available to stream on PBS Passport beginning on Thursday, November 24, 2022, with the premiere episode debuting on the Prime Video Masterpiece subchannel the same day, with one episode a week to follow through December 29. The new season will have its linear broadcast premiere on Masterpiece on Sunday, January 8, 2023, at 8 p.m. ET, airing on a weekly release schedule, followed by the debut of All Creatures Great and Small Season 3 at 9 p.m. As always, check your local listings. 
---
By
for on November 17th, 2022
More to Love from Telly Visions