By
for on September 27th, 2022
5 Shows to Stream on PBS Passport in October 2022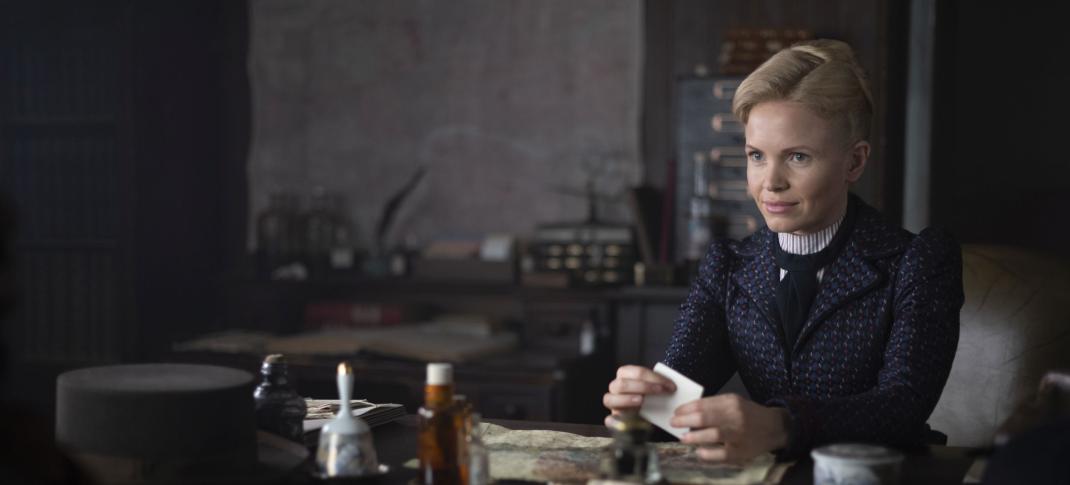 Spooky season is a time for murder, mayhem, and blood, and since airing Grantchester and Baptiste back to back last year, Masterpiece has been getting in on the action. For 2022, the station is going all out on witches, killers, and death; oh my! Everything that's coming to PBS Passport and the PBS app on streaming has a few bodies on the floor, if not skeletons in the closet, and one guaranteed witch hunt to up the fun and games.
So, what British shows and movies are coming to PBS Passport this October? Let's run down the biggest titles arriving this month.
Lucy Worsley Investigates
Lucy Worsley, the woman willing to wear costumes to ensure you learn your British history, is back. Her latest program, Lucy Worsley Investigates, will debut a new episode this month, focused on witches. Lucy Worsley Investigates: The Witch Hunts delves into what started Britain's century of bloody witch hunts, and the case lit the fuse for the state-sanctioned killing of thousands. The episode airs on October 2 and streams the same day on PBS Passport and the PBS app.
Van der Valk Season 2
Van der Valk's new season arrived with all episodes on PBS Passport for September, but the series continues its weekly rollout on the PBS app. Episode 2, "Blood in Amsterdam," arrives Sunday, October 2, and the finale, "Payback in Amsterdam," on Sunday, October 9, 2022. 
Miss Scarlet & The Duke Season 2
Masterpiece's trio of female detectives officially kicks off the Sunday after Van der Valk's finale, on October 16. First up in the 8 p.m. ET hour is Miss Scarlet and the Duke Season 2. The series will run six one-hour episodes, airing weekly on broadcast and streaming on the PBS app on the same schedule. However, PBS Passport members will access all six episodes at once on Sunday the 16th and be able to binge-watch to their heart's content.
Magpie Murders
Lesley Manville's Magpie Murders follows directly after Miss Scarlet, airing on Sundays at 9 p.m. ET starting October 16. The series also runs for six one-hour episodes, which will air on a weekly schedule on broadcast. However, unlike Miss Scarlet, the series will follow that same weekly schedule on both PBS Passport and the PBS app, ensuring that everyone can stay together on the journey to discover the killer.
Annika Season 1
And finally, Annika Season 1 will round out the October 16 debuts, beginning on Sunday nights at 10 p.m. ET. The series brings back fan favorite Nicola Walker to PBS screens to solve crimes since her exit from Unforgotten in 2021. All six one-hour episodes have been available for PBS Passport members since April, but for those who don't have access, the series will air on a weekly schedule on broadcast and follow the same schedule on the PBS app.
---
By
for on September 27th, 2022
More to Love from Telly Visions